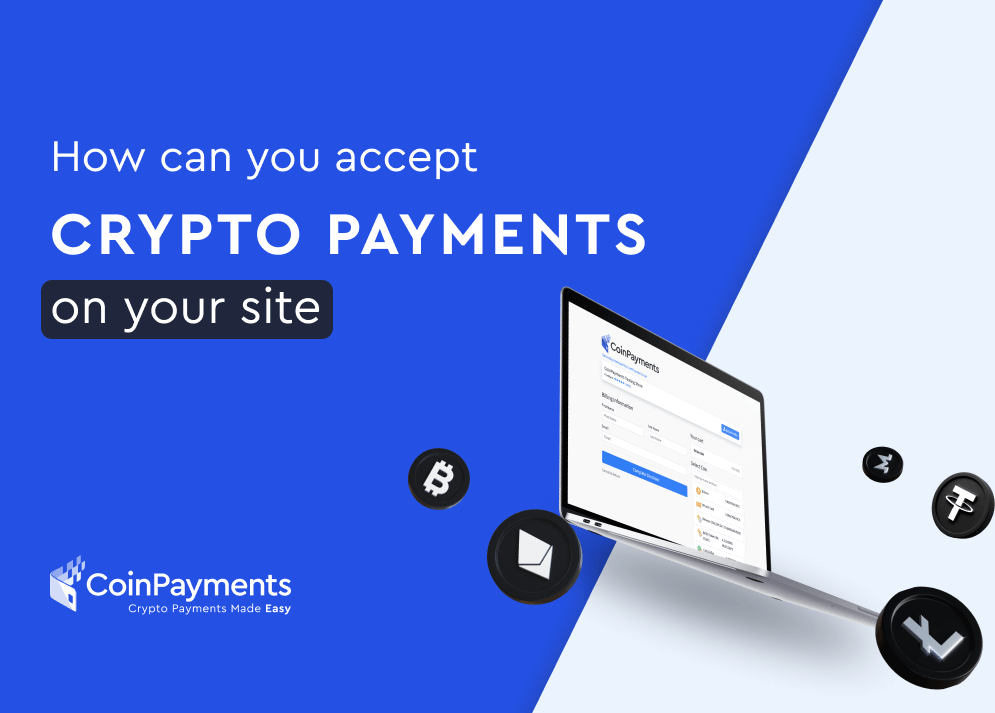 If you've decided to start accepting crypto tokens for your goods and services, congratulations! You've just made your business more flexible and approachable for an international audience. Deciding to accept crypto tokens as a currency will likely pay dividends in the future.
That said, you still need to decide how to accept crypto payments on your site. There are several different ways to accept cryptocurrencies before exchanging them for fiat currencies or storing them for investment purposes.
Today, let's break down each crypto payment acceptance method one by one.
What You Need to Accept Crypto Tokens on Your Site
You need one key thing to accept any cryptocurrency: a crypto wallet, no matter which method you use.
A crypto wallet is a secure location where you store crypto tokens for sake-keeping. Crypto wallets use complex encryption algorithms and other security measures, meaning they are almost impenetrable, and your funds should be safe once they are laced inside for the foreseeable future.
Some crypto wallets are entirely digital (i.e., they only exist on servers). In contrast, you can transfer others to thumb drive devices or "cold" crypto wallets that you can detach from the Internet and your computer. Regardless, you have to have a crypto wallet with a unique crypto wallet address before accepting cryptocurrencies.
The crypto wallet address gives anyone paying you crypto tokens a place to send their currency during a transaction.
You can get crypto wallets from dedicated wallet providers, payment platforms like CoinPayments, and other sources. Once you have a wallet, you can start accepting crypto payments on your site using one of three methods.
Use CoinPayments
First, you can use CoinPayments: a dedicated payment gateway and processor for crypto tokens that merchants just as you have already found great success with. CoinPayments makes it easy to set up an account and accept crypto tokens on your website ASAP.
Not only do we facilitate fast crypto payment processing, but we also offer a plethora of merchant tools. These tools can help you set up crypto payment buttons and other controls on your eCommerce website.
Furthermore, CoinPayments offers a dedicated crypto wallet for each account holder, plus an extensive list of supported coins. Once you receive your crypto tokens, CoinPayments can even help you exchange those tokens for different currencies, depending on what you need. If you don't have the correct currency for your business needs, you can often exchange those currencies for fiat funds like US dollars or euros.
In this way, you can rest assured that accepting payments with CoinPayments will always allow you to navigate the evolving crypto market easily.
Use a Crypto Payment Processor Like PayPal
Alternatively, you can accept crypto payments using crypto payment processors. Many of these are e-wallet platforms like PayPal, which recently began offering cryptocurrency payments and processing over the last couple of years.
However, if you use a separate crypto payment processor, keep in mind that you'll have to sign up for a crypto gateway as well. Gateways and payment processors, while similar, are not the same things.
A crypto gateway encrypts information during a crypto transaction and sends the data to a crypto payment processor. The processor then sends the transaction to the blockchain, verifying it and returning it to the processor. Finally, the processor and gateway send the completed information back to the merchant and customer.
Remember that payment processors usually charge fees, typically as a percentage of the total transaction value. Therefore, you should carefully investigate any crypto payment processor before signing up for their services. They may take more of a bite out of your profits than you may think.
This is just one more reason why CoinPayments is the go-to choice for merchants who want to accept cryptocurrencies. CoinPayments offers crypto gateway services and payment processing in the same location. Because of this, you can handle all of your crypto-economic business in one place, especially since CoinPayments's wallet is also controllable from the same core dashboard.
Accept Cryptocurrency Manually
Lastly, you can also accept cryptocurrency manually. In this way, you don't use a dedicated cryptocurrency processor or gateway. Instead, you will handle the transaction personally between yourself and anyone paying you crypto tokens. It's the same way regular people pay crypto to each other when not conducting official business.
This method is straightforward:
You give your customer your crypto wallet address. This address is the alphanumeric string that comes with your crypto wallet, no matter its origin. In some cases, you might also provide a QR code.
The customer then inputs your address into their own cryptosystem. They send you the crypto tokens and, once the blockchain verifies them, they arrive in your crypto wallet.
This method can be an excellent way to accept crypto tokens in some cases. You don't have to rely on a third-party organization to facilitate your transaction, for starters. For another, you can accept crypto from anyone at any time so long as you both have each other's relevant crypto wallet information.
However, this method isn't practically useful if you need to accept many crypto tokens from many customers. Each transaction requires you to send out your crypto wallet information again and again.
Imagine that you need to fulfill one dozen orders for a specific product. You have to contact each customer, then give your crypto wallet information to those customers one by one. You would also have to wait for each customer to make their payment individually, taking time away from running your business.
Furthermore, you can't use this payment method if your eCommerce store has a dedicated crypto payment page or checkout page. You'll have to rely on a contact form, and email address, or some other insecure method of currency transfer.
Therefore, you might only consider accepting cryptocurrencies manually if your business is primarily invoice-based. In such cases, you can send an invoice to your customers with your crypto wallet address. Then they can send you crypto funds as soon as they receive the invoice in the mail or over email.
In this way, cryptocurrency transactions can also be helpful for individuals with small businesses in the retail space. You never have to worry about haggling over cash if you accept Bitcoin!
Is Accepting Crypto Worthwhile?
Absolutely. Businesses may not as widely adopt cryptocurrencies as fiat currencies quite yet, but that may soon change. Cryptocurrencies are becoming more valuable and more popular around the world because they:
Are decentralized mainly, so they aren't under the thumbs of big financial institutions like banks or even countries. It is still possible for crypto tokens to become hoarded or overtaken by small groups of people, but it's much less likely overall.
Are secure ways to transfer funds from one person to another. Because of the nature of blocking technology, cryptocurrencies are complicated to commit fraud with. When you receive crypto tokens, you don't need to worry about those tokens being fake or not being valuable within their networks.
Are often limited in minting potential. Some cryptocurrencies, like Bitcoin, will only ever have a set number of coins minted, meaning that inflation will never be a significant problem.
Furthermore, crypto technology and blockchain systems are now being used for other purposes, like smart contracts fulfillment, secure voting systems, and so on. In short, accepting cryptocurrencies now instead of later is a wise decision since you will be ahead of the curve compared to your competitors.
On top of that, giving your customers more ways to pay for your goods and services is proven to yield more profits in the long run. Crypto tokens are international currencies, so if you make your business accessible to international customers, don't be surprised if they start spending money at your store!
Summary
All in all, you can accept crypto payments through all-in-one platforms like CoinPayments, through dedicated crypto payment processors, like PayPal, or by using the original crypto transaction method and manually exchanging information with your customers. Whatever you choose to do, you will still set up your business for success in the coming years as cryptocurrencies become more accepted worldwide.
CoinPayments makes it even easier for you to capitalize on these developments and put yourself in a prime position for significant profits. CoinPayments offers merchant tools, a crypto wallet, and crypto-payment processing and gateway services.
Want to try it for yourself? Our sign-up process is quick and straightforward. Contact CoinPayments today or check out our merchant tools for more information.