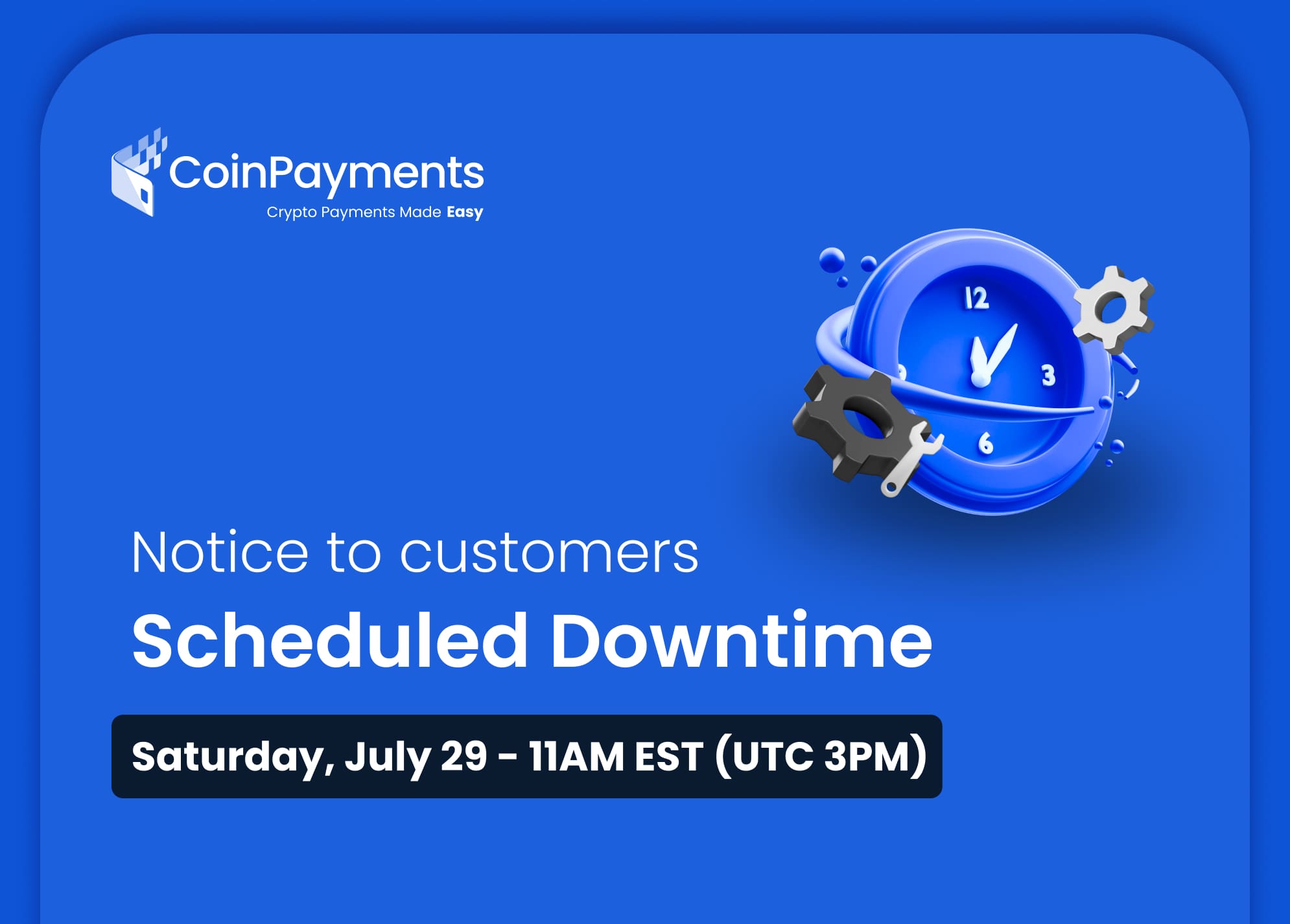 Dear CoinPayments users,
As part of our commitment to maintaining and improving our platform's performance, we occasionally need to conduct routine system maintenance.
We are writing to let you know that CoinPayments will undergo a scheduled system update on Saturday, July 29, 2023. The maintenance window will begin at 11 AM Eastern Standard Time (EST), corresponding to 3 PM Coordinated Universal Time (UTC).
During this period, our website and certain functionalities will be temporarily unavailable. Our primary goal during this maintenance period is to improve system performance and ensure our platform continues to operate smoothly.
For those who have queries or concerns regarding the scheduled downtime, please visit our Support Wizard to submit your inquiries.
We understand that this may disrupt your usual operations, and we appreciate your understanding, patience, and continued trust in CoinPayments. Our team is dedicated to completing this maintenance as quickly as possible and restoring full service.
We look forward to continuing to provide industry-leading cryptocurrency payment services that help drive your business forward.
Thank you for choosing CoinPayments.
Best Regards,
The CoinPayments Team