Coin Market Manager (CMM) is your all-in-one trader focused crypto journaling, accounting and analytics solution. Set to enable its users with storage tracking, ICO investments, and all live exchange positions via the user-friendly dashboard system, this platform allows users to accurately calculate their overall BTC portfolio via read-only API.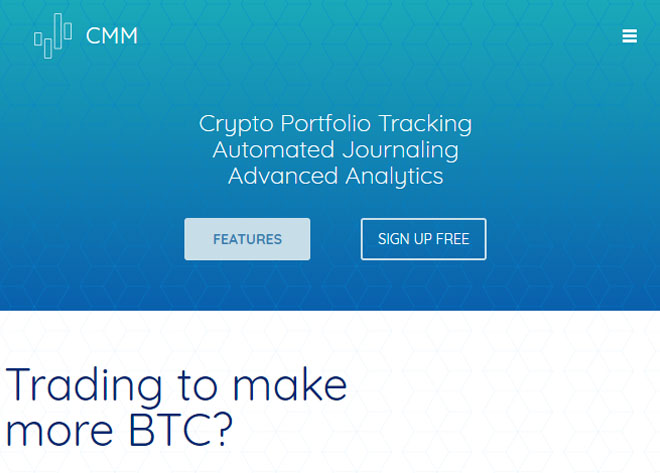 With Coin Market Manager, the avid crypto trader will benefit from:
1 – Automated Trade Imports: Import an open or concluded trade from your Bybit, Deribit or Bitmex accounts. Auto-populate the majority of your trade entry fields within a few clicks!
2 – Charts and Notes: String multiple charts and notes together for each trade. Chart thoughts about the trade, reasons why you entered, and any other relevant information. Trading View URL snapshots will load previews automatically.
3 – Full Trade History & Performance Chart: Analyze your performance chart & stats based on a selected range of trades. View the win rate, the ratio of longs/shorts, and the average trade duration from the chosen field of trades.
CoinMarket Manager has created a seamless system that delivers in-depth and intuitively accurate trade analysis while providing all the relevant feedback needed to grow and improve as a trader.
This easy to use platform is becoming increasingly popular amongst traders. Newbies benefit from learning their trading behaviour against the market, and professionals can decrease their losses while taking advantage of a comprehensive all-in-one outlook of their investments.
While the service is free of charge, customers may choose to enhance their user experience by purchasing upgrades within the platform. Most recently, Coin Market Manager has integrated the CoinPayments gateway to facilitate cryptocurrency payments.
"CoinPayments was a no brainer for us as we wanted to offer the widest net of crypto payment options to our customers. In addition, CoinPayments is a well known and trusted brand in the industry, which helps inspire confidence in our customers to complete payments." – David Kanzen, Co-Founder, Coin Market Manager We are proud to provide payment processing for businesses like Coin Market Manager, who, with their easy-to-use platform, help to further cryptocurrency adoption.