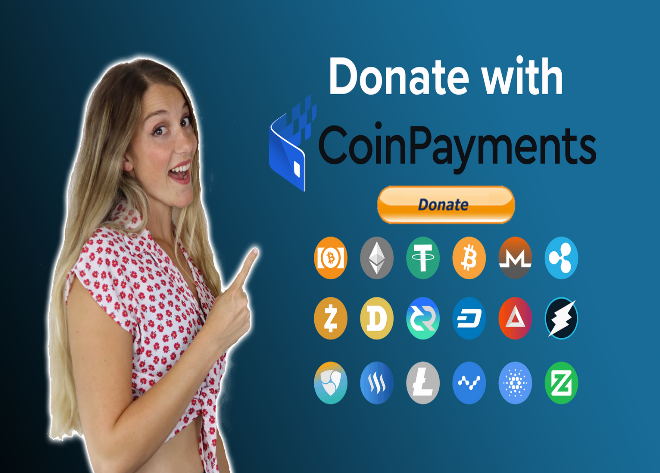 There is no question cryptocurrencies are transforming the way merchants are accessing new customers for their business.
Couldn't the same apply to organizations seeking donations from the general public?
Here at CoinPayments, we asked ourselves the same question.
That is why we launched our custom cryptocurrency donation button feature, allowing any organization (or existing merchant on our platform) to begin accepting cryptocurrency donations for the causes they believe in.
Start accepting donations in Bitcoin (BTC), Ethereum (ETH), Tether (USDT) and a number of other cryptocurrencies. We even let you customize not only the donation button for your website but also provide you with added features to make the checkout process as seamless as possible for your donors.
Let them adjust donation amounts or leave a note for your organization, creating a community around the cause you are dedicating your organization's efforts to.
Explore CoinPayments crypto donation button feature today and start customizing the look, feel, and customer experience of your donation process today.
Want to see how it works?
Check out our simple step-by-step tutorial video featuring Girl Gone Crypto: