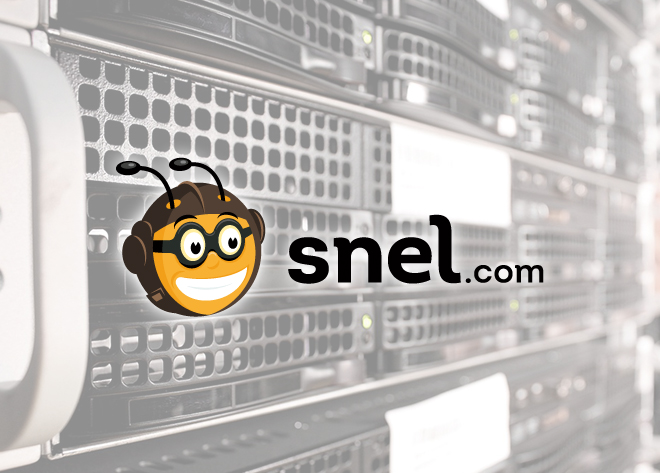 Dedicated and Virtual Hosting
With a cute mascot and a great product, Snel.com has been a strong player in the web hosting community since its founding in 2010 in the Netherlands. Its name, in fact, is a play on words. The word 'snel' means 'fast' in Dutch, and that's exactly the kind of speed that the company promises its customers.
In a world where time is literally money, we wanted our customers to save on both by providing them a fast Dedicated and Cloud hosting platform with enough features to virtually do anything. And then it all just happened, we grew up fast. Suddenly our small little company turned into a well-recognized Dutch Hosting provider.

– Snel.com Website
Snel prides itself on its terrific customer relations, having received a 9.8/10 rating from their customer base. Customers rave about their competitive prices for high quality and excellent services, along with reliable support. Like Snel says, the company's history is not fascinating, but it is honest with a remarkable team of people putting together a product that is highly reviewed across the board.
Snel's Relationship to Cryptocurrency
Snel has been offering customers the option to pay in cryptocurrency since 2011 and has been using CoinPayments as its payment processor due to the multitude of coins supported, as well as reliable and fast service and support.
We are a huge fan of CoinPayments because it is safe and very easy to process crypto payments. Furthermore, the integration with Hostbill (our billing system) works perfectly.

– Snel Team
Snel first started accepting Bitcoin, but due to multiple user requests they expand their list of accepted coins and CoinPayments was the ideal choice given the vast amount of supported coins. Now, Snel accepts payments in dozens of cryptocurrencies, with almost 30% of their total volume done with cryptocurrency as the method of payment.
Due to Snel's adoption of cryptocurrency and their positive regard of the technology, they have become a CoinPayments Certified Merchant, a badge of endorsement from us indicating that the company is a verified and reputable CoinPayments client, and has competed over 1,000 transactions using our cryptocurrency payment gateway. Snel loves cryptocurrency, and goes further to state that:
We will always stimulate our customers to pay with crypto and we are sure that more people will love to use altcoins in the future.

– Snel Team
Check out Snel.com to see what web hosting solutions they offer, or find out more info about Snel in our crypto store directory.