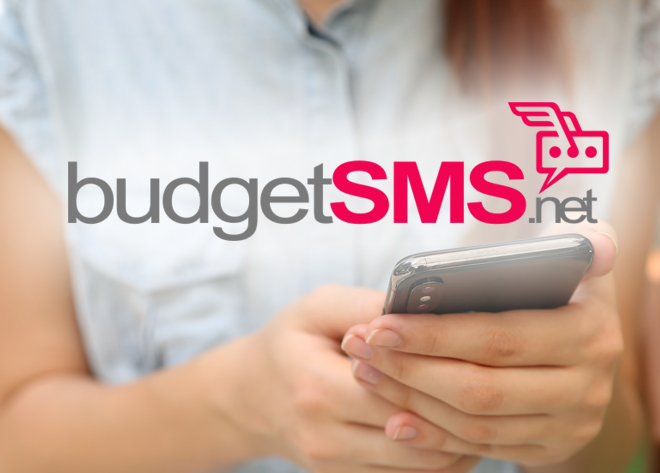 Despite the popularity of social media and the internet, there's still plenty of activity in more traditional communication mediums such as text messaging (SMS). Even today, in 2019, there are 23 billion text messages sent daily around the world. Most people will think of texting as a way to communicate with friends and family, but there is a whole side of marketing to it that has proven to be popular and highly effective in communicating your message as a business. The effectiveness can be see in the numbers, which show a 98% open rate in such campaigns.
BudgetSMS provides a high quality SMS marketing platform for businesses to send out SMS marketing campaigns to customers through their easily integrated APIs. The SMS gateway which the company has built can send messages in seconds to tens of thousands of receivers. BudgetSMS provides fast, reliable support for their customers, and their product can be used in almost any country on earth. Their flexible offering means that no matter where you or your customers are located, you can use their service to help boost your marketing initiatives.
BudgetSMS's Relationship to Cryptocurrency
BudgetSMS, like many companies with an international presence, needed a payment solution that worked globally. According to BudgetSMS:
We first used Paypal for international payments, as bank transfers can take a while. Our customers wanted to make a payment and use that credit immediately to send SMS messages. Waiting 3-5 days to get your SMS credit feels like ages for internet services.
While the pains of waiting days (sometimes even weeks) for traditional card payments to settle, BudgetSMS goes on to describe their pains regarding chargebacks and scammers:
In our search for a payment platform that was fast and non-reversible we ended up at CoinPayments. The number of scammers went to 0, payments were near real time (as fast as the crypto networks allow) and were also cheaper than Paypal or international bank transfers.
BudgetSMS had the same problems with traditional payment services as everyone else – the costly chargebacks and the likelihood of fraud meant the company was having issues settling their payments in a seamless manner for their operations. That's why they chose CoinPayments and cryptocurrency as a solution for their international payments. They had the following to say about using CoinPayments:
Their web service is simple to implement, and easy to use for customers. The only regret we have is not using CoinPayments years earlier.
Check out BudgetSMS if you're looking to expand your marketing reach through SMS or see more details in their listing on the crypto store directory.