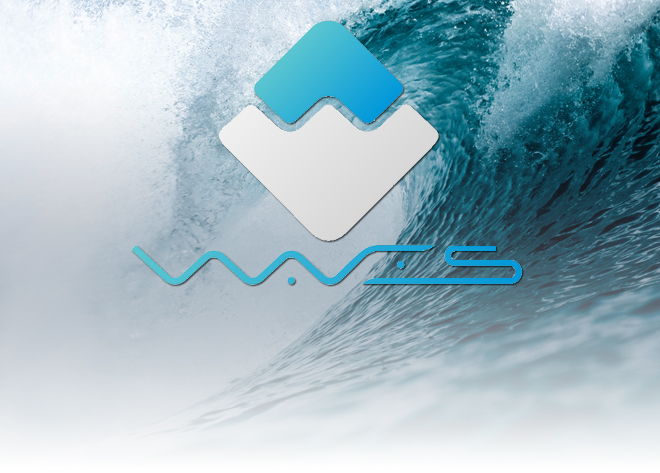 Waves Platform (WAVES): The Starting Point for Blockchain
WAVES QUICK STATS
| | |
| --- | --- |
| TYPE: | Platform |
| CREATION DATE: | June, 2016 |
| DEVELOPMENT STAGE: | Full Release |
| CURRENT SUPPLY: | 100,000,000 |
| TOTAL SUPPLY: | 100,000,000 |
| ALGORITHM: | LPoS |
| PROOF TYPE: | LPoS |
| BLOCK TARGET: | 60 seconds |
In just a short time, 13,576 tokens have been released on Waves, totaling a market capitalization of more than $1,000,000,000! Outside of the Waves platform, CoinPayments provides Waves payment processing so you can accept payments in Wave in your store.
According to the Waves platform, their focus is on helping users create and manage a multiple-currency wallet, as well as invest in verified crypto-assets and the underlying WAVES platform token. From crowdfunding to loyalty programs to voting and much, much more, no matter what your needs, issuing your own blockchain token can give your business a leg-up.
Waves was initially created to help fix and address the barriers to wider blockchain adoption, including speed, scalability and user experience. The company's initial development was funded by an inaugural crowd sale that raised $16 million. At the time it happened, the crowdfunding effort for Waves represented the second-largest successfully crowdfunded blockchain project ever.
The concept of the company was proposed in early 2016 by the founder of the Coinomat instant cryptocurrency exchange.
How it Works?
By utilizing trusted gateways, Waves issues blockchain tokens backed by fiat money and other digital currencies for use on the platform. The mission of the platform is to reinvent how entrepreneurship is approached and thought about around the world. By providing a shared infrastructure with easy-to-use, highly functional tools, Waves makes blockchain available to every person or organization that is interested in benefitting from it.
Why Choose Waves?
Store, trade, manage & issue your digital assets with ease!
Waves claims to be all about providing users with the ability, and of course the platform, to succeed in the cryptocurrency field. Founded on the principle of being an open and comprehensive ecosystem, Waves offers all the elements necessary for wider blockchain adoption.
In addition to Waves tokens, thousands of other kinds of tokens have already been released on the platform, plus many more are being unveiled every day.
Another feature of Waves Platform is its high network speed with its ability to handle hundreds of transactions per second. Plus, the platform's fee per transaction is very low, which makes it simple, and most importantly cheap, to transfer cryptocurrency between network members instantly.
Don't forget that if you want to receive payments in Waves tokens, CoinPayments can help!
FURTHER INFORMATION ABOUT PROCURRENCY
Waves Website | Waves Block Explorer | Waves on BitcoinTalk
DISCLAIMER: The views and opinions expressed on this page do not represent those of CoinPayments Inc., Hodltech OÜ or their respective affiliates, employees and representatives (collectively, "CoinPayments"). CoinPayments does not endorse and is not responsible for or liable for the accuracy of any content, or the advertising, products, goods, services, materials or other statements, on this page. Readers should do their own research before taking any actions with respect to, or in connection with, this entity or the content and statements on this page. CoinPayments is not responsible or liable, directly or indirectly, for any damage, expense or loss caused by, or alleged to be caused by or in connection with the use of or reliance on, any content, statements, products, goods or services mentioned on this page.