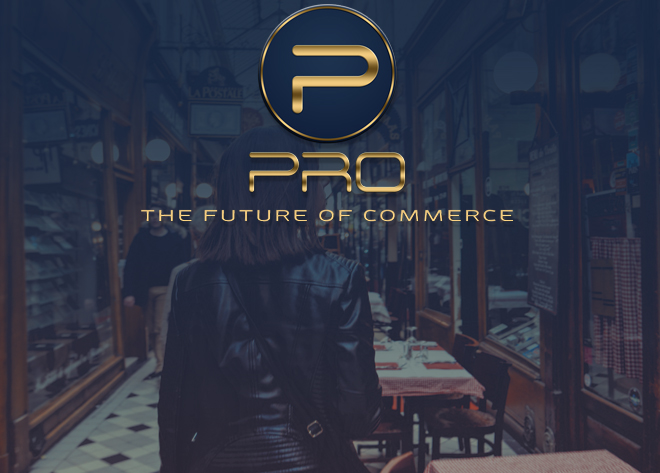 ProCurrency (PROC): The Future of Commerce
PROCURRENCY QUICK STATS
| | |
| --- | --- |
| TYPE: | Currency |
| CREATION DATE: | January, 2017 |
| DEVELOPMENT STAGE: | Full Release |
| CURRENT SUPPLY: | 98,032,056 |
| TOTAL SUPPLY: | 15,005,216,851 |
| ALGORITHM: | SHA256 |
| PROOF TYPE: | PoS |
| BLOCK TARGET: | 60 seconds |
The future of commerce has arrived! Focused on disrupting the norm, ProCurrency is designed for everyday use of by consumers and businesses and CoinPayments is proud to support Procurrency payment processing. The technology around PROC helps the masses experience cryptocurrency without making it seem overly complicated or convoluted. ProCurrency is aiming to be, and is quickly becoming the gateway to cryptocurrency for businesses and consumers alike.
Adopting a two-phase system, PROC aims to be one of the most recognizable mainstream cryptocurrencies. ProCurrency's applications are built to bring mass awareness, engagement, and distribution for cryptocurrencies.
ProCurrency rewards users for utilizing cryptocurrency in their everyday life by providing rewards that are redeemable for ProCurrency. The technology and systems used by ProCurrency helps create a cryptocurrency that appeals to the general public, and also does so without it seeming overly complicated.
Started in 2017, ProCurrency offers one of the world's only loyalty crypto-reward programs.
How it Works?
With their bottom line being engagement and incentivization, ProCurrency is all about rewarding those who use the cryptocurrency in their everyday life. Their vision is to take the essence of cryptocurrency and expose it to the world, presenting it in a way that is digestible for new users, and functional for more seasoned ones.
In the past, cryptocurrencies have mainly appealed to people possessing a strong technology background as well as those that are experienced analysts. Up until ProCurrency, there has not been a cryptocurrency that has been able to overcome the challenge of influencing the masses to accept and use cryptocurrency in their everyday life. Although Bitcoin has done a phenomenal job of laying the foundation and paving the way, ProCurrency is pushing to further the public's understanding and adoption of digital currency.
Why Choose ProCurrency?
Focused on Mass Disruption, ProCurrency is Changing the Game!
By bringing the retail rewards model to cryptocurrency, ProCurrency is creating a major disruption in the industry. It's also one of the fastest transactable currencies in the cryptocurrency market making it suitable for commerce. Procurrency is looking outside the cryptocurrency area in an attempt to push the boundaries of the industry by capitalizing on different ideas and technologies that have yet to be fully exploited.
Unlike other cryptocurrencies who do not have the goal of education and engagement in-mind, ProCurrency is acting like an advertising agency to attract the average person to cryptocurrency use.
With relationships and partnerships still being built and growth continuing to happen within the community, the future is certainly bright!
FURTHER INFORMATION ABOUT PROCURRENCY
ProCurrency Website  |  ProCurrency Block Explorer  |  ProCurrency on BitcoinTalk