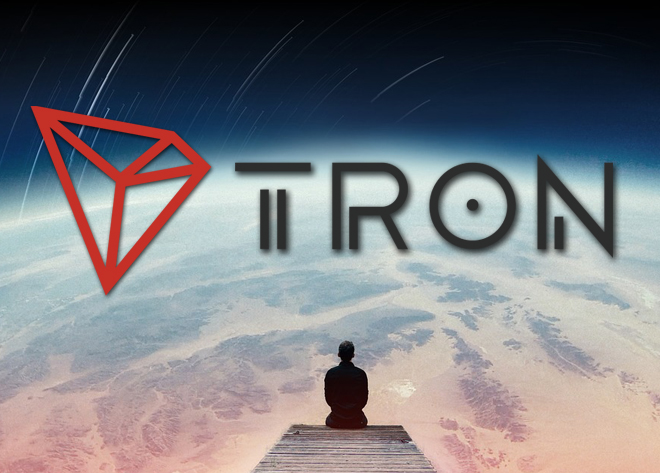 TRON (TRX): Decentralizing the Internet
TRON QUICK STATS
| | |
| --- | --- |
| TYPE: | Platform |
| CREATION DATE: | September, 2017 |
| DEVELOPMENT STAGE: | Full Release |
| CURRENT SUPPLY: | 65,748,111,645 |
| TOTAL SUPPLY: | 99,000,000,000 |
| ALGORITHM: | Lamport |
| PROOF TYPE: | TPoS |
| BLOCK TARGET: | 3 seconds |
TRON is dedicated to building the infrastructure for a truly decentralized Internet. Since its successful Testnet launch in March 2018, TRON has followed with a series of achievements, including Mainnet launch in May, network independence in June, and virtual machine launch on Testnet in July. That same month, TRON acquired BitTorrent, a pioneer in decentralized services. As of now, TRON is the world's largest decentralized network with over 100M users. TRON's virtual machine will be live on Mainnet August 30th Singapore time.
TRON (TRX) is currently listed on over 60 major cryptocurrency exchanges including Binance, Bibox, Bittrex, Gate.io, Bitfinex, and recently BITBOX (LINE messaging app exchange).
CoinPayments has successfully integrated TRON onto our platform and can now provide TRON (TRX) payment processing to merchants looking to accept TRX as payment in their stores.
How does it work?
TRON network has built a set of consensus mechanisms with high speed (currently 2,000 TPS), high reliability, and minimal cost to solve identification and personal credit issues in online transactions. It also uses point-to-point transactions to avoid a traditional centralized settlement structure.
TRON network can play the host role between users, service providers, and developers, to ensure authenticity and compliance of info credit.
Developers can build decentralized applications (Dapps) on the TRON network and access to one of the world's fastest and most reliable protocols. These Dapps are creating real use cases for blockchain technology and helps TRON accelerate user acquisition.
What makes TRON different?
Superior Data Release – Access to free and uncontrolled content. Text, images, audio, and video can be uploaded, saved, and distributed.
Improved Content Provisioning – Numerous digital assets to help aid with the delivery and distribution of content, as well as low-cost, which stimulates the creation of content within the ecosystem.
Simple Personal ICO – A person can freely distribute digital assets in the form of an ICO, while others can enjoy the benefits and services created by the continuous data development by buying digital assets.
Advanced Infrastructure – The system is equipped with distributed digital assets equipped with a full set of decentralized infrastructures, including distributed exchange, offline games, prediction and game systems.
Why Choose TRON?
TRON (TRX) is currently one of the world's top cryptocurrencies based on market cap. TRX can be used to purchase products and services both online and offline, fund projects, and much more!
Consumers can use TRX to pay for content, and these tokens will go to the content producers' accounts, where they can be exchanged with other cryptocurrencies, fiat currencies (Dollar, Euro, etc.) or used to pay for other goods and services.
TRX is currently accepted in many marketplaces online and offline. Enabling TRX acceptance at an early stage will help merchants reach a vibrant community eager to use TRON tokens.
Thanks to our integration, merchants are able to start accepting TRON (TRX) payments in their stores today!
FURTHER INFORMATION ABOUT TRON
Tron Website  |  Tron Block Explorer  |  Tron on Reddit
DISCLAIMER: The views and opinions expressed on this page do not represent those of CoinPayments Inc., Hodltech OÜ or their respective affiliates, employees and representatives (collectively, "CoinPayments"). CoinPayments does not endorse and is not responsible for or liable for the accuracy of any content, or the advertising, products, goods, services, materials or other statements, on this page. Readers should do their own research before taking any actions with respect to, or in connection with, this entity or the content and statements on this page. CoinPayments is not responsible or liable, directly or indirectly, for any damage, expense or loss caused by, or alleged to be caused by or in connection with the use of or reliance on, any content, statements, products, goods or services mentioned on this page.