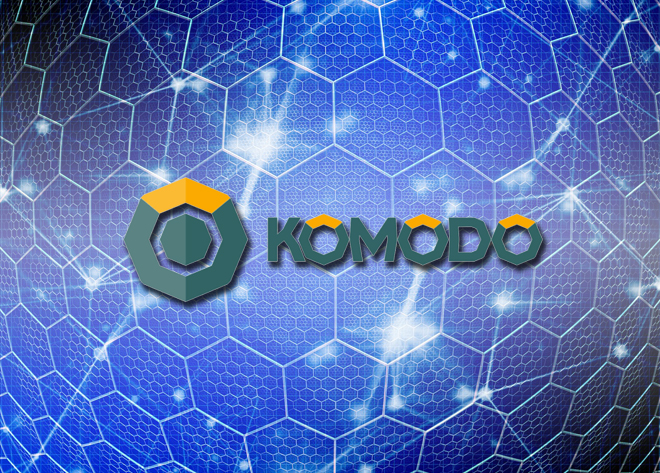 Komodo (KMD): Security, Freedom, Independence for All
KOMODO QUICK STATS
| | |
| --- | --- |
| TYPE: | Platform |
| CREATION DATE: | September, 2016 |
| DEVELOPMENT STAGE: | Full Release |
| CURRENT SUPPLY: | 109,596,932 |
| TOTAL SUPPLY: | 200,000,000 |
| ALGORITHM: | Equihash |
| PROOF TYPE: | dPoW |
| BLOCK TARGET: | 60 seconds |
A dream come true for blockchain developers! The Komodo platform is an end-to-end blockchain solutions provider empowering developers to build freely and participate in creating the largest open blockchain network.
CoinPayments is proud to provide Komodo (KMD) payment processing via any of our prebuilt plugins and integrations to allow businesses to start using Komodo's open-source cryptocurrency for doing transparent, anonymous, private, and fungible transactions. Komodo (KMD) transactions are then made ultra-secure using Bitcoin's blockchain via a Delayed Proof of Work (dPoW) protocol.
How it Works?
The Komodo team has developed a decentralized exchange powered by the novel idea of atomic swaps and that's why they are likely to surpass most other decentralized exchanges and blockchain platforms. Other decentralized exchanges use proxy tokens or the concept of pegged assets to enable exchange on their platforms but Komodo bypasses those workarounds via atomic swaps.
Logistically, Komodo has a total fixed supply of 200 million coins, out of which 100 million were pre-mined and distributed in the ICO. Out of this 100 million, 90 million were distributed to investors, and 10 million were kept aside for future development and marketing of the Komodo platform.
The remaining 100 million coins are still being mined via the proof-of-work algorithm. The 200 million hard cap is expected to be reached in approximately 14 years. Out of this, Komodo holders who have addresses starting with 'R' will receive a 5% annual percentage rate (APR) bonus on their Komodo holdings until the 200 million supply limit is reached.
Through the Komodo Security Services (dPoW), they backup their independent blockchain and insert its history into the Bitcoin network. Every confirmation of the Bitcoin network is a confirmation of the entire Komodo ecosystem, protecting users from all forms of attack through using the immense power of the Bitcoin network.
Why choose Komodo?
From a cryptocurrency investment point of view, Komodo has given a significant return to its investors since the ICO. This high return is expected to continue as the team refines and strengthens their marketing and development efforts.
Apart from this, Komodo (KMD) has transformed into the Komodo platform, which is developing several tools for the decentralized cryptocurrency industry. When you compare the Komodo platform with other competition that is constantly emerging, it's not merely an anonymous cryptocurrency instead it is a full-fledged solution for a decentralized economy.
Start participating in the Komodo economy by accepting Komodo (KMD) payments in your business today!
FURTHER INFORMATION ABOUT KOMODO
Komodo Website  |  Komodo Block Explorer  |  Komodo on BitcoinTalk