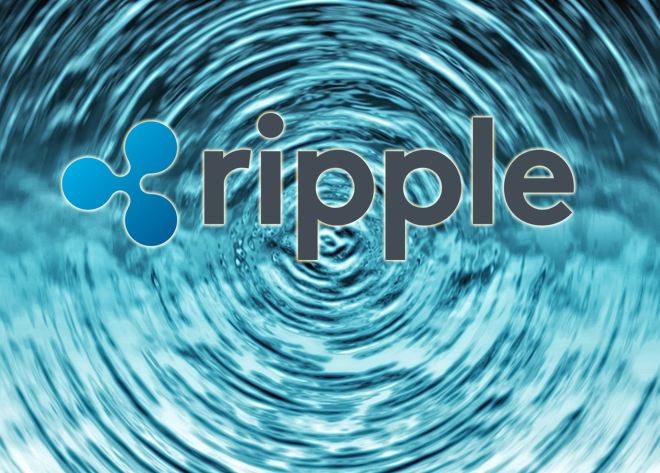 RIPPLE (XRP): An Enterprise Blockchain Solution for Global Payments
RIPPLE QUICK STATS
| | |
| --- | --- |
| TYPE: | Currency |
| CREATION DATE: | February, 2013 |
| DEVELOPMENT STAGE: | Full Release |
| CURRENT SUPPLY: | 39,244,312,603 |
| TOTAL SUPPLY: | 99,991,958,570 |
| ALGORITHM: | N/A |
| PROOF TYPE: | N/A |
| BLOCK TARGET: | N/A |
Ripple (XRP) payment processing is a transformational new way for businesses to handle global payments.  Ripple connects banks, payment providers, digital asset exchanges and corporate headquarters via RippleNet. Thus creating a seamless experience for companies sending money globally.
Released in 2012, the overarching goal of the Ripple system is to open doors to the Internet of Value (IoV). Already, Ripple's global payments network has grown to 90+ customers and 75+ banks, including RBC, BMO, and American Express.
"We are working hand-in-hand with regulators across the world to show how blockchain can transform cross-border payments and, in effect, global commerce." – The Ripple Team
As of this date of publication, Ripple or XRP (the native cryptocurrency) sits at number 3 by the largest market cap, behind Bitcoin and Ethereum.
How it Works?
The Ripple Product Suite includes:
xCurrent – This product is built for processing payments. Utilizing Ripple's software, this product allows banks to instantly create and settle cross-border payments, as well as create end-to-end tracking for the payments. Using xCurrent, banks have the ability to message each other to confirm payment details before sending the actual transaction.
xVia – While still under development, this product targets banks, payment providers, and corporations who are seeking a way to send payments across various networks using a standard interface. Its simple Application Program Interface (API) requires no software installation and allows it to seamlessly send payments globally. xVia is also still being developed at the moment.
xRapid – Also still under development, this product, powered by XRP, is built for institutions and payment providers. xRapid reduces liquidity costs and enhances their customer experience. Traditional methods into emerging markets cost more because it often requires pre-funded local currency accounts around the globe. The vision for this product is to dramatically reduce that cost while enabling real time payments.
This product suite is a new thing for Ripple, who for the first few years of existence, just had the single product.
Why Choose Ripple?
A Better Enterprise Blockchain Alternative!
Deemed an up-and-coming rival to Bitcoin due to its real-time international money transfers, at its core the Ripple system is built around innovative ideas and infrastructure.
Ripple was recognized as one of 2014's 50 Smartest Companies in the MIT Technology Review. The company received this recognition for creating and developing the Ripple protocol (RTXP) and the Ripple payment/exchange network. RippleNet creates new, competitive cross-border payments services for its customers by providing banks, payment providers and digital asset exchanges.
Start using CoinPayments to accept Ripple (XRP) payments in your store and rest assured that your XRP held on the CoinPayments platform is safe. While we did suffer a Ripple theft on CoinPayments, we have since repaid ALL users that were affected, further building up trust within the crypto community.
FURTHER INFORMATION ABOUT RIPPLE
Ripple Website  |  Ripple Block Explorer  |  Ripple on BitcoinTalk