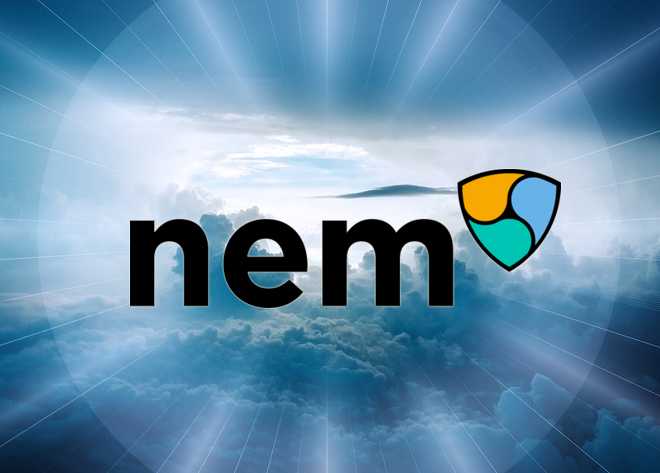 NEM (XEM): The World's First Smart Asset Blockchain
NEM QUICK STATS
| | |
| --- | --- |
| TYPE: | Platform |
| CREATION DATE: | March, 2015 |
| DEVELOPMENT STAGE: | Full Release |
| CURRENT SUPPLY: | 8,999,999,999 |
| TOTAL SUPPLY: | 8,999,999,999 |
| ALGORITHM: | Eigentrust++ |
| PROOF TYPE: | PoI |
| BLOCK TARGET: | 60 seconds |
Providing innovative blockchain services that enable growth and economic progress, NEM (which stands for New Economy Movement) is a technology platform built for performance and CoinPayments is a provider of NEM (XEM) payment processing. The NEM blockchain software is used in a commercial blockchain called Mijin, which is being tested mainly by financial institutions and private companies in Japan, as well as internationally.
The blockchain platform that NEM has produced was designed and coded to maximize scale and speed. NEM's permissioned private blockchain delivers industry-leading transaction rates for internal ledgers. And its revolutionary consensus mechanism and the Supernode program ensure that NEM's open, public blockchain can grow without ever compromising throughput or stability.
Instead of relying on the traditional way of managing its blockchain development, NEM exposes its functionality through an API interface. This means that it can be used with any programming language, not just a specific "smart contract" language.
Exemplifying the platforms early growth is the fact that is has already launched a massive 10,000-square foot facility in Kuala Lumpur. This facility serves as their accelerator, incubator, and co-working space.
How it Works?
The architecture of the NEM platform is designed to make development simple, flexible, and streamlined. This is best shown by how the blockchain itself is supported by nodes running NEM-provided software that implements NEM's feature set and unique consensus mechanism. This may either be used an open, decentralized, self-supporting NEM public blockchain, or by a permissioned private NEM blockchain running on your own servers.
NEM's Smart Asset system focuses on helping you to totally customize how you use the NEM blockchain. No matter whether you're in need of a fintech system, tracking logistics, an ICO, document notarization, decentralized authentication, or something else, NEM's Smart Asset system can help!
XEM is the native token that powers the NEM blockchain and is used to pay for transactions and incentivize the network of public nodes.
Why Choose NEM?
As a mature peer-to-peer cryptocurrency and blockchain platform, NEM offers diversity and innovation that isn't found elsewhere in the industry. On top of its own credentials, NEM has been aggressive about forming partnerships with strategically valuable organizations throughout the industry. For example, in 2016, the operator one of Japan's largest cryptocurrency exchanges, Zaif, formed a partnership with NEM for a new blockchain engine.
One thing to note about NEM is that it isn't a fork of NXT. It's 100% new code, which means harvesting (not forging) is done using proof-of-importantce (POI), not POS.
Start accepting XEM payments in your store using the CoinPayments payment gateway.
FURTHER INFORMATION ABOUT NEM
NEM Website  |  NEM Block Explorer  |  NEM on BitcoinTalk
DISCLAIMER: The views and opinions expressed on this page do not represent those of CoinPayments Inc., Hodltech OÜ or their respective affiliates, employees and representatives (collectively, "CoinPayments"). CoinPayments does not endorse and is not responsible for or liable for the accuracy of any content, or the advertising, products, goods, services, materials or other statements, on this page. Readers should do their own research before taking any actions with respect to, or in connection with, this entity or the content and statements on this page. CoinPayments is not responsible or liable, directly or indirectly, for any damage, expense or loss caused by, or alleged to be caused by or in connection with the use of or reliance on, any content, statements, products, goods or services mentioned on this page.