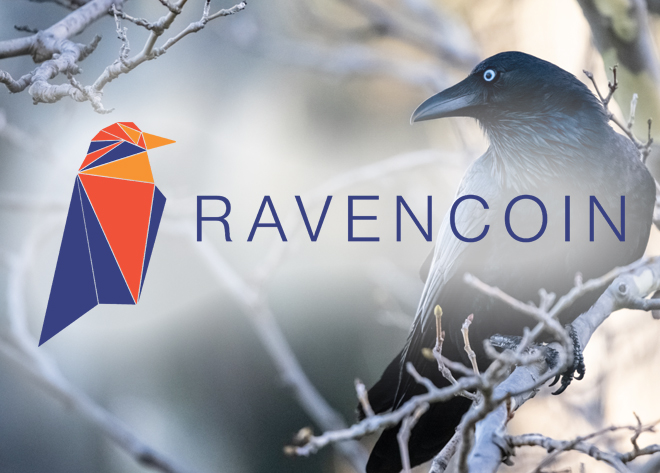 Ravencoin (RVN): Efficient Creation and Transfer of Assets
Ravencoin Quick Stats
| | |
| --- | --- |
| TYPE: | Currency |
| CREATION DATE: | January, 2018 |
| DEVELOPMENT STAGE: | Full Release |
| CURRENT SUPPLY: | 3,687,285,000 |
| TOTAL SUPPLY: | 21,000,000,000 |
| ALGORITHM: | X16R |
| PROOF TYPE: | PoW |
| BLOCK TARGET: | 60 seconds |
10 years after the launch of Bitcoin, many different cryptocurrencies have used its base code to create something new and different to bring to the market. Ravencoin, a use case driven, open source blockchain project, is built on the Bitcoin foundation and brings to market several improvements, but most notably the optimization of asset creation and transfer between parties in a peer-to-peer system. CoinPayments now offers Ravencoin (RVN) payment processing to our merchants worldwide.
How Does Ravencoin Work?
Ravencoin (RVN) is a platform coin built on the UTXO model of Bitcoin. Whereas the original code of Bitcoin has proven to be successful for certain use cases, it was not specifically designed for facilitating ownership or transfer of assets between parties. This is the underlying use case for Ravencoin: a blockchain and platform that is optimized for transferring assets, such as tokens, from one holder to another.
Ravencoin is built on a fork of the Bitcoin code with key changes including a reduced block time, a change in the number of issues coins, and the addition of asset creation and messaging capabilities. On top of this, Ravencoin is free and open source. All RVN tokens are fairly issued and mined publicly using the x16r algorithm which was created specifically for Ravencoin. Above all, Ravencoin prioritizes security, user control, privacy, and censorship resistance.
Ravencoin's Bitcoin-like system is fully asset aware, which provides two major advantages. First, it allows the client and remote procedure call (RPC) commands to protect the assets from being destroyed accidentally. Second, it allows a single native client to issue, track, and transfer the assets. The assets are represented by token creation, and these can represent anything that the owner wants to attach a value to. They can be physical, virtual, securities, or credits, all whose values can be easily transferrable between parties via these tokens.
Why Choose Ravencoin?
Ravencoin takes the foundation of Bitcoin and makes several improvements to it. The coin was made with a clear goal in mind, the easy transfer of assets between parties. With a faster, use case driven blockchain, Ravencoin claims to be a great alternative to those whose main coin to this point has been Bitcoin and who wish to utilize cryptocurrencies for asset transfer.
Furthermore, Ravencoin's X16R mining algorithm helps keep mining decentralized and makes ASICs difficult to develop, allowing more people to mine the coin without having to compete with ASIC miners. The Ravencoin team has even committed to changing the hashing algorithms should a Ravencoin ASIC miner ever be developed. You can start accepting Ravencoin (RVN) payments through any of the CoinPayments plugins or integrations.
FURTHER INFORMATION ABOUT RAVENCOIN
Ravencoin Website | Ravencoin Block Explorer | Ravencoin on Bitcoin Talk
DISCLAIMER: The views and opinions expressed on this page do not represent those of CoinPayments Inc., Hodltech OÜ or their respective affiliates, employees and representatives (collectively, "CoinPayments"). CoinPayments does not endorse and is not responsible for or liable for the accuracy of any content, or the advertising, products, goods, services, materials or other statements, on this page. Readers should do their own research before taking any actions with respect to, or in connection with, this entity or the content and statements on this page. CoinPayments is not responsible or liable, directly or indirectly, for any damage, expense or loss caused by, or alleged to be caused by or in connection with the use of or reliance on, any content, statements, products, goods or services mentioned on this page.