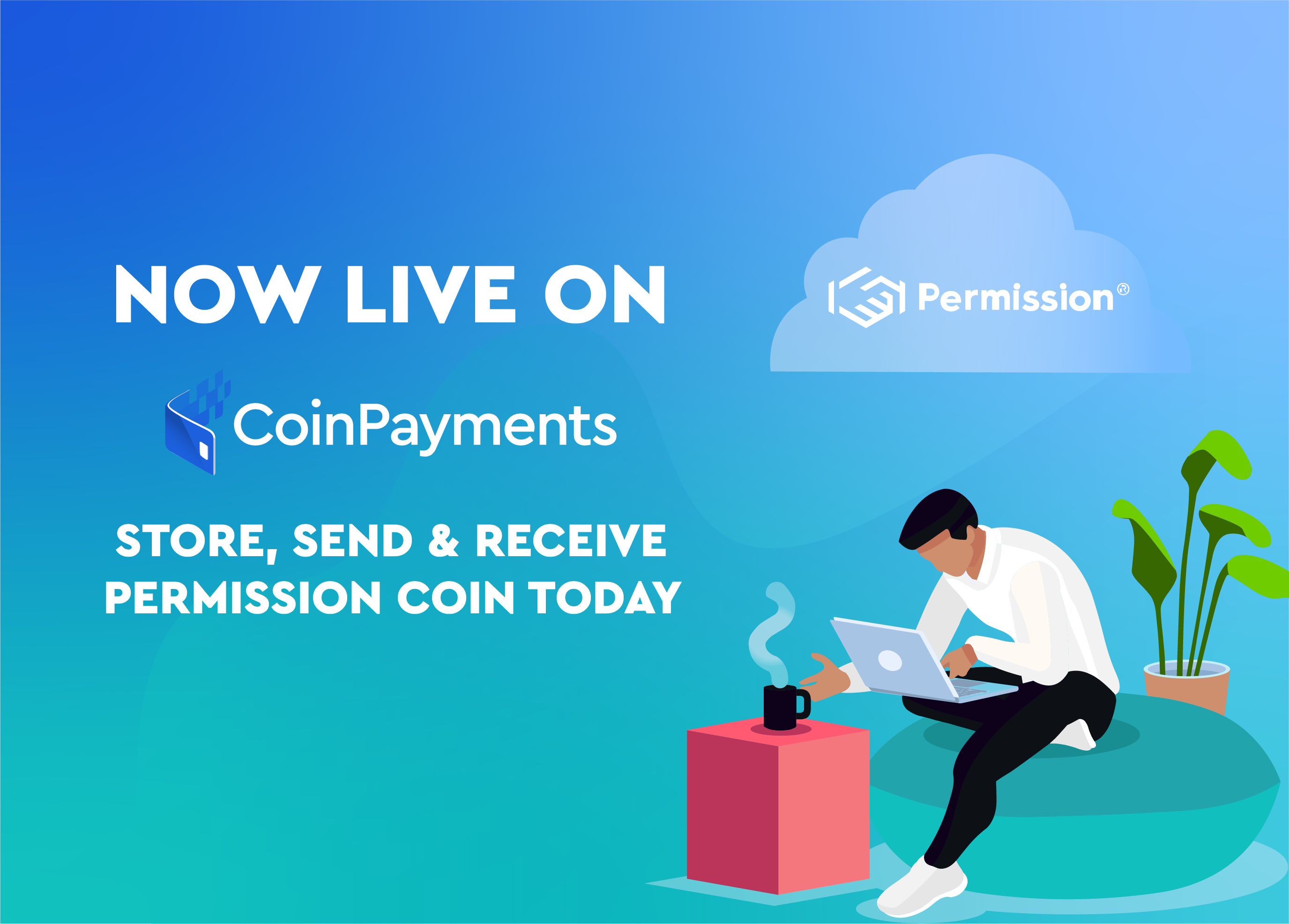 ASK QUICK STATS
| | |
| --- | --- |
| TYPE: | Token |
| DEVELOPMENT STAGE: | Progressing |
| TOTAL SUPPLY: | 100 billion |
| ALGORITHM: | Scrypt |
| PROOF TYPE: | Proof Of Authority |
| BLOCK TARGET: | Minutes |
CoinPayments is happy to provide payment processing for Permission Coin!
In its early years of development, the internet was seen as a technology that was disrupting the inequality in the global communication sector. It would give people an equal chance to share and receive information without any social or geographical barrier. However, over the past decade, the internet has lost its original intent. The internet has become an oligarch sector that is dominated by some giant gatekeeper companies such as Google, Amazon, and Facebook.
The giant companies have set themselves at a position that they can easily abuse their power. Facebook, for example, has been accused of misusing the user's data-collecting individuals' profile and behavioral data to sell to third parties for advertisement. Other issues such as interruption, surveillance, and exploitation, and monetization of users' personal data are now deeply rooted in the internet world. All these challenges spring from the centralized nature of the conventional internet network.
Permission.io has created a solution associated with conventional internet applications in Permission Coin (ticker ASK). Permission.io (a fork of Ethereum) is a highly scalable, fast, and cost-effective blockchain network. It has developed a unit of exchange that enables the value of an individual's time and data to be properly priced and protected in a transparent network environment. Through ticker ASK, the company has built a highly decentralized permission economy. The network users across the world can now own, control, and profit from their engagement across the globe.
ASK is powered by Permission blockchain and targets e-commerce retailers, sellers, and users to transact on a permission basis. This coin makes it easy for individuals to secure grant permission to monetize their personal data across e-commerce and advertisement environments. Users can now earn and spend ASK while shopping on Permission.io. Members will be able to earn and spend ASK in a global ecosystem of third-party e-commerce applications.
How to earn Permission Coin (ASK)
User register with Permission.io
User downloads ASK Wallet
User deposit Permission Coin
User (advertisers and buyers) can pay for the users' data and personal information according to their agreement.
ASK is leading the rise of decentralized application and distributed ledger technologies. This technology is pointing to a new web economy that protects and enables the monetization of time and data of individuals.
Store, Send & Receive ASK payments today!
DISCLAIMER: The views and opinions expressed on this page do not represent those of CoinPayments Inc., Hodltech OÜ or their respective affiliates, employees and representatives (collectively, "CoinPayments"). CoinPayments does not endorse and is not responsible for or liable for the accuracy of any content, or the advertising, products, goods, services, materials or other statements, on this page. Readers should do their own research before taking any actions with respect to, or in connection with, this entity or the content and statements on this page. CoinPayments is not responsible or liable, directly or indirectly, for any damage, expense or loss caused by, or alleged to be caused by or in connection with the use of or reliance on, any content, statements, products, goods or services mentioned on this page.