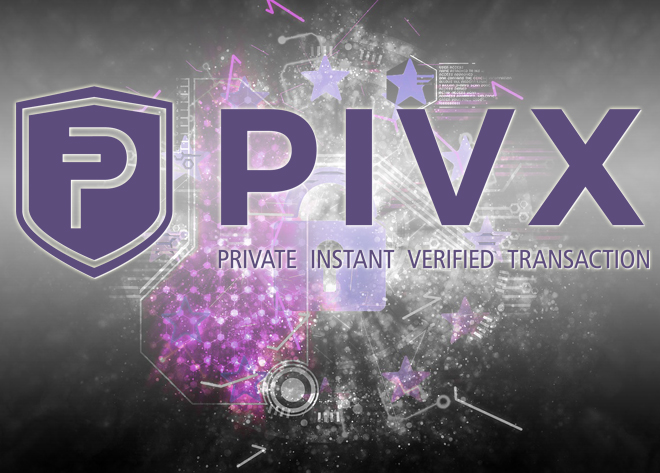 PIVX (PIVX): Private Instant Verified Transaction
PIVX QUICK STATS
| | |
| --- | --- |
| TYPE: | Currency |
| CREATION DATE: | November, 2015 |
| DEVELOPMENT STAGE: | Full Release |
| CURRENT SUPPLY: | 56,394,433 |
| TOTAL SUPPLY: | N/A |
| ALGORITHM: | Quark |
| PROOF TYPE: | PoS |
| BLOCK TARGET: | 60 seconds |
CoinPayments has integrated PIVX (Private-Instant-Verified-Transaction) onto the platform to provide PIVX payment processing, allowing merchants to accept payments in PIVX through their store. Along with the PIVX payments capabilities for merchants is the addition of the PIVX hosted wallets allowing users and merchants to store, send and receive PIVX from their CoinPayments account.
PIVX was originally launched under the name Darknet (DNET) but later re-branded to PIVX on January 1st 2017. Being a fork of DASH, PIVX utilizes Bitcoin Core by default and it inherits all of the technical features of DASH, including masternodes, instant and private transfers.
However, one of the notable differences between the two is that PIVX offers Proof-of Stake with an added Zerocoin protocol feature (zPIV), which aims to ensure that every P2P transaction becomes entirely untraceable making PIVX the world's first anonymous proof-of-stake currency to provide instant worldwide transactions for a negligible fee.
As a community driven anonymous peer to peer currency, PIVX uses blockchain improved Proof of Stake 3.0 protocol and while based on Bitcoin 0.10.xcore, which offers a much faster and more robust synchronization.
A proof of stake currency, unlike the proof- of work model, requires no mining at all, allowing users to generate more coins by keeping a number of coins staked in their wallet at all times. Unfortunately, this requires wallets to be online at all times, which means that everyone on the blockchain can view exactly how many coins are being staked by a specific wallet and how many rewards are being received. However, PIVX being a privacy centric cryptocurrency, enables users to stake their coins in anonymity and privacy.
By making use of the innovative Seesaw Reward Balance system, PIVX adjusts its reward dynamically to masternodes and staking nodes. This seesaw technology checks the amount of masternodes and compares it to the amount of coins being staked at once and reduces the earnings of each masternode, thus incentivizing the masternode owners to give up their votes and stake coins instead, which in turn offers the opportunity to new PIVX adopters to run masternodes at a far more reasonable cost than its cousin DASH.
On May 3, 2018 launched a mandatory update for all users. A newly designed and improved PIVX desktop wallet v3.1.0.2 PIVX that contains new consensus rules, improvements and various bug fixes as well as updated zPIV minting.
CoinPayments has prebuilt plugins and integrations for all the major ecommerce platforms, so merchants can start accepting PIVX payments immediately in their store.
FURTHER INFORMATION ABOUT PIVX
PIVX Website  |  PIVX Block Explorer  |  PIVX on BitcoinTalk
DISCLAIMER: The views and opinions expressed on this page do not represent those of CoinPayments Inc., Hodltech OÜ or their respective affiliates, employees and representatives (collectively, "CoinPayments"). CoinPayments does not endorse and is not responsible for or liable for the accuracy of any content, or the advertising, products, goods, services, materials or other statements, on this page. Readers should do their own research before taking any actions with respect to, or in connection with, this entity or the content and statements on this page. CoinPayments is not responsible or liable, directly or indirectly, for any damage, expense or loss caused by, or alleged to be caused by or in connection with the use of or reliance on, any content, statements, products, goods or services mentioned on this page.