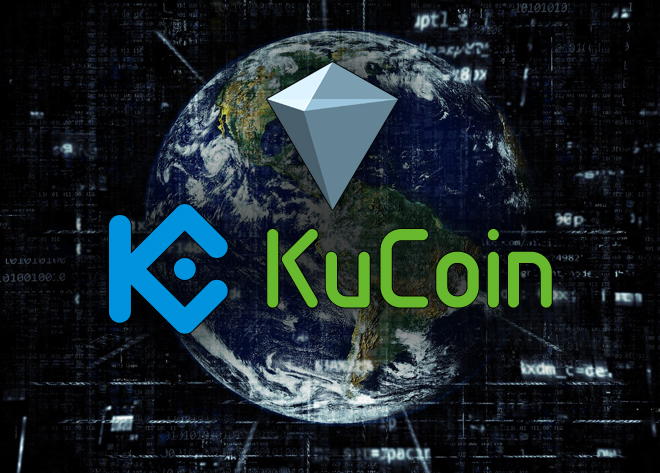 KuCoin Shares (KCS): Share KuCoin Exchange Profits
KuCoin Shares Quick Stats
| | |
| --- | --- |
| TYPE: | ERC20 Token |
| CREATION DATE: | September, 2017 |
| DEVELOPMENT STAGE: | Full Release |
| CURRENT SUPPLY: | 179,659,415 |
| TOTAL SUPPLY: | 181,043,076 |
| ALGORITHM: | ERC20 |
| PROOF TYPE: | ERC20 Token |
| BLOCK TARGET: | N/A |
KuCoin Shares (KCS) are the native currency of the KuCoin exchange, a cryptocurrency exchange platform based out of Hong Kong that supports the trading of over 210 digital assets. The architecture of the exchange was started in 2013 and completed by 2017. The platform is now the 19th largest by trading volume and had over 300,000 sign ups in its first 3 months of operation. CoinPayments now supports KuCoin Shares (KCS) payment processing for merchants using the CoinPayments payment gateway.
How Do KuCoin Shares Work?
KuCoin Shares are exactly how they sound. They are shares in the KuCoin exchange platform that reward the holders and provide incentives for people to purchase them. With KuCoin Shares, a member of the exchange can profit from the success of the platform through dividends as well as receiving discounts on trading fees.
The KuCoin shares have been distributed by the company in three phases, with the ultimate plan to sell 200 million coins. Then, once the shares are fully distributed, the company will implement a buyback program using 10% of the net profits of the company each quarter to repurchase the KuCoin shares and burn them until there are 100 million left in the ecosystem.
Further, other programs exist to help allocate KuCoin Shares to the community, including a bonus program. This program uses 50% of trading fees earned by the exchange to buy KCS from the market with the goal of redistribution that is calculated based on the number of KCS a user holds. Users with at least 6 KCS are eligible for the bonus program.
Why Choose KuCoin Shares?
KuCoin Shares allow you as a holder to benefit from the success of the KuCoin platform. The KuCoin system incentivizes purchases by making it more valuable to hold more.
You can easily start accepting KuCoin Shares (KCS) payments by integrating any of our plugins or APIs into your store.
FURTHER INFORMATION ABOUT KUCOIN SHARES
KuCoin Website | KuCoin Shares Block Explorer | KuCoin on Bitcoin Talk
DISCLAIMER: The views and opinions expressed on this page do not represent those of CoinPayments Inc., Hodltech OÜ or their respective affiliates, employees and representatives (collectively, "CoinPayments"). CoinPayments does not endorse and is not responsible for or liable for the accuracy of any content, or the advertising, products, goods, services, materials or other statements, on this page. Readers should do their own research before taking any actions with respect to, or in connection with, this entity or the content and statements on this page. CoinPayments is not responsible or liable, directly or indirectly, for any damage, expense or loss caused by, or alleged to be caused by or in connection with the use of or reliance on, any content, statements, products, goods or services mentioned on this page.