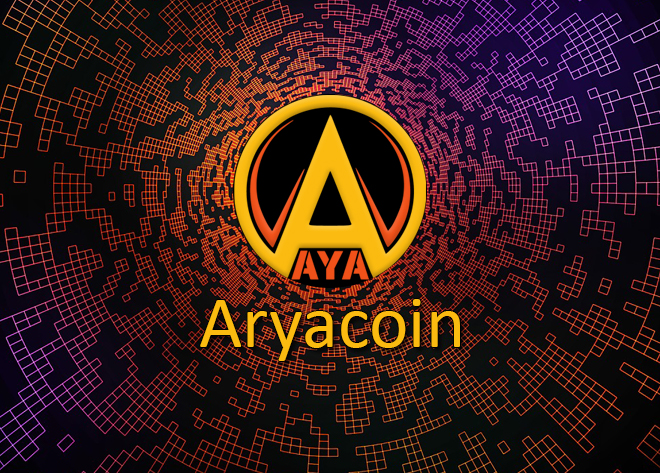 Aryacoin (AYA): No Restrictions, No Double Spends
Aryacoin Quick Stats
| | |
| --- | --- |
| TYPE: | Currency |
| CREATION DATE: | May, 2019 |
| DEVELOPMENT STAGE: | Full Release |
| CURRENT SUPPLY: | N/A |
| TOTAL SUPPLY: | 1,200,000,000 |
| ALGORITHM: | Scrypt |
| PROOF TYPE: | PoW |
| BLOCK TARGET: | 30 seconds |
Aryacoin is a new cryptocurrency that is tackling the issues of Bitcoin double spending, as well as the increasing oversight and regulatory burdens placed on the original cryptocurrency. Aryacoin wishes to return to the root of decentralization and online freedom in finances and has built their product to do so. CoinPayments is happy to support these principles and is now offering support for Aryacoin (AYA) payment processing options for all merchants using CoinPayments.
How Does Aryacoin Work?
Aryacoin is a new cryptocurrency which allows for decentralized, peer to peer transactions of electronic cash. It is like Bitcoin and Litecoin, but the trading of the coin occurs on sales platforms that have no restriction to use.
Further, it was created with the goal of addressing the double spend issues of Bitcoin and does so using a timestamp server to verify transactions. It works by taking the hash of a block of items to be timestamped and widely publishing the hash. The timestamp proves that the data must have existed at the time in order to get the hash. Each timestamp then includes the previous timestamp in its hash, forming a chain.
The Aryacoin team is continuously developing new use cases for the coin, including exchanges where users can exchange the coins without any fees or restrictions, and offline options where the coins can be bought and sold for cash. The coins can also be used on the company's other platform, mrdigicoin.io.
Along with the coin, there is a digital wallet that can be created and controlled by the user entirely, with no control being retained by the Aryacoin team.
Why Choose Aryacoin?
If you want to use a cryptocurrency that allows you to keep your privacy online even when buying and selling the coins, Aryacoin is the one for you! Aryacoin is putting in the work: with more ways to buy and sell, and fixing the issues that were present in the original Bitcoin, plus pushing the boundaries with innovative solutions in cryptocurrencies. You can get started using Aryacoin (AYA) payments simply by having a CoinPayments account!
FURTHER INFORMATION ABOUT ARYACOIN
Aryacoin Website |  Aryacoin Block Explorer |  Aryacoin on Bitcoin Talk