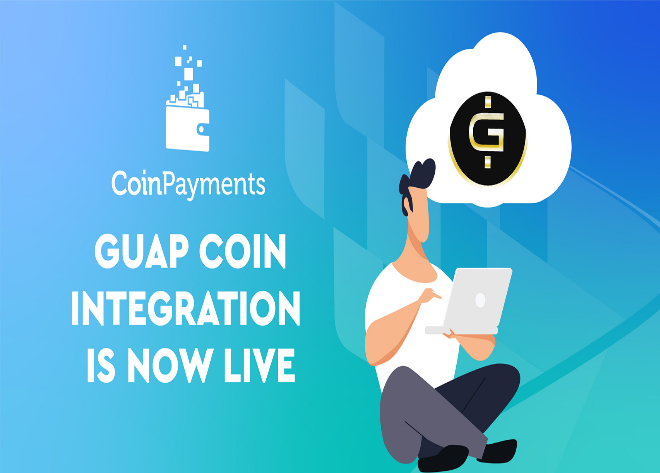 GUAP Coin (GUAP): Is the cryptocurrency for the culture
GUAP Quick Stats
| | |
| --- | --- |
| TYPE: | Currency |
| CREATION DATE: | November 16, 2017 |
| DEVELOPMENT STAGE: | Full Release |
| CURRENT SUPPLY: | N/A |
| TOTAL SUPPLY: | 90,000,000 |
| ALGORITHM: | Quark-hash |
| PROOF TYPE: | Proof of Stake |
| BLOCK TARGET: | 1 Minute |
What is GUAP Coin?
GUAP Coin is a decentralized digital coin founded by people of colour that can be traded between peers instantly.
GUAP Coin is fast, secure, and highly scalable. Guap Coin is for everybody but our primary mission is to uplift those economic communities that have been left out of the cryptocurrency revolution.
GUAP is a next-level initiative that infuses the "Buy Black" movement with blockchain technology to incentivize the black community to invest in itself.
CoinPayments is now allowing merchants to accept GUAP Coin (GUAP) payments worldwide through our recent integration.
How Does GUAP Coin Work?
GUAP Coin is the first publicly launched decentralized cryptocurrency created to primarily address the economic and financial concerns of the Global African Diaspora community. This primarily includes African-Americans, Afro-Latinx, Afro-Caribbean, and any other group or culture that identifies with having historical roots on the continent of Africa. We are unified by similar struggles with our governing financial systems.
Why Choose GUAP Coin?
What differentiates GUAP from other blockchains such as Bitcoin, Litecoin, and Ethereum is that it was created to serve the needs of an underprivileged community first and foremost.
GUAP Coin's vision is very much aligned with the scope of blockchain – to lift marginalized communities and offer an alternative to the high fee structure and the inherent restrictions that come with traditional financial institutions.
FURTHER INFORMATION ABOUT GUAP COIN
GUAP Coin Website | GUAP Block Explorer | GUAP Coin on Facebook
DISCLAIMER: The views and opinions expressed on this page do not represent those of CoinPayments Inc., Hodltech OÜ or their respective affiliates, employees and representatives (collectively, "CoinPayments"). CoinPayments does not endorse and is not responsible for or liable for the accuracy of any content, or the advertising, products, goods, services, materials or other statements, on this page. Readers should do their own research before taking any actions with respect to, or in connection with, this entity or the content and statements on this page. CoinPayments is not responsible or liable, directly or indirectly, for any damage, expense or loss caused by, or alleged to be caused by or in connection with the use of or reliance on, any content, statements, products, goods or services mentioned on this page.