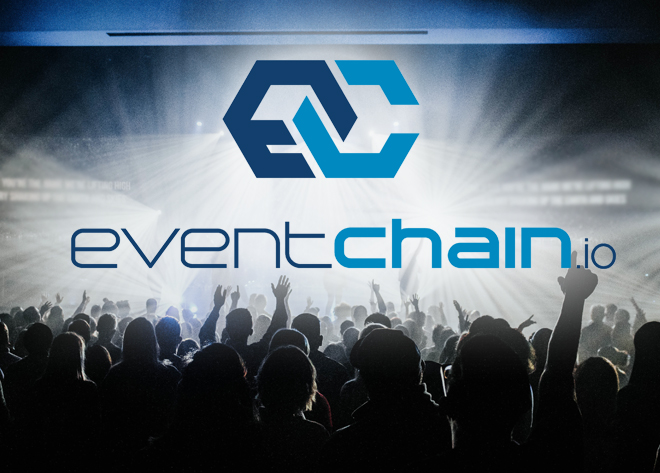 EventChain Token (EVC): Event Ticketing on the Blockchain
EVENTCHAIN TOKEN QUICK STATS
| | |
| --- | --- |
| TYPE: | ERC20 Token |
| CREATION DATE: | September, 2017 |
| DEVELOPMENT STAGE: | Full Release |
| CURRENT SUPPLY: | 31,250,497 |
| TOTAL SUPPLY: | 84,000,000 |
| ALGORITHM: | ERC20 |
| PROOF TYPE: | ERC20 Token |
| BLOCK TARGET: | N/A |
EventChain claims to be the world's leading Blockchain based ticketing and event technology platform. Through the power of blockchain technology and cryptocurrencies like the EventChain token, fans can pay event organizers and artists directly and keep more of the profits out of the hands of ticket scalpers. The tickets the fans receive can be encoded on the Ethereum blockchain and use a simple process to check for authenticity.
EventChain announced its integration with CoinPayments to provide EventChain (EVC) Token payment processing, upon the release of their recent event ticketing software. With the ability to process crypto payments, EventChain's users are now able to accept up to 250 different crypto currencies, including Bitcoin, Ethereum and EventChain's own EVC tokens. EventChain is the only event ticketing platform in North America today that accepts crypto payments in addition to traditional credit card or PayPal payments. The company is onboarding many different blockchain conferences as well as event organizers in the Arts & Fashion, Finance and Investment Industry as well as AR/VR, streaming industries, and other niche technology fields. Anyone can create an event and sell tickets, accept EventChain tokens and other cryptocurrencies with no financial intermediary costs.
How Does it Work?
The EventChain token is an ERC20 token built on the Ethereum Network and works across all standard Ethereum wallets that support tokens. On the EventChain event ticketing platform, event organizers and artists who create events and sell tickets can accept over 250 different cryptocurrencies including BTC, ETH, and EVC, avoiding the traditional payments processing fees and ensuring a direct exchange of funds between artists and fans.
Why Choose the EventChain Token?
EventChain claims to be the blockchain solution to all the problems plaguing the ticketing industry. Counterfeit tickets, ticket mark-up and excessive processing fees are common when purchasing tickets for large events and artists and organizers have spoken out against these unethical practices.  Using smart contracts, blockchain-secured event tickets on EventChain have their information recorded permanently into the events smart contract, which allows attendees to verify the authenticity of their tickets, so they can always be sure that their tickets are not counterfeit.
EventChain tokens are the primary incentive token to purchase tickets and other VIP benefits and amenities on the EventChain platform. EventChain tokens also work as a reward token as the platform has a reputation system which rewards long term event organizers and fans for creating events and selling tickets, as well as fans for buying tickets. The more you use, the more you gain!
Have a browse around on www.eventchain.io to see their upcoming events or consider accepting EventChain (EVC) token payments in your store and use them to buy some event tickets!
FURTHER INFORMATION ABOUT EVENTCHAIN
EventChain Website  |  EventChain Token Block Explorer  |  EventChain on BitcoinTalk
DISCLAIMER: The views and opinions expressed on this page do not represent those of CoinPayments Inc., Hodltech OÜ or their respective affiliates, employees and representatives (collectively, "CoinPayments"). CoinPayments does not endorse and is not responsible for or liable for the accuracy of any content, or the advertising, products, goods, services, materials or other statements, on this page. Readers should do their own research before taking any actions with respect to, or in connection with, this entity or the content and statements on this page. CoinPayments is not responsible or liable, directly or indirectly, for any damage, expense or loss caused by, or alleged to be caused by or in connection with the use of or reliance on, any content, statements, products, goods or services mentioned on this page.