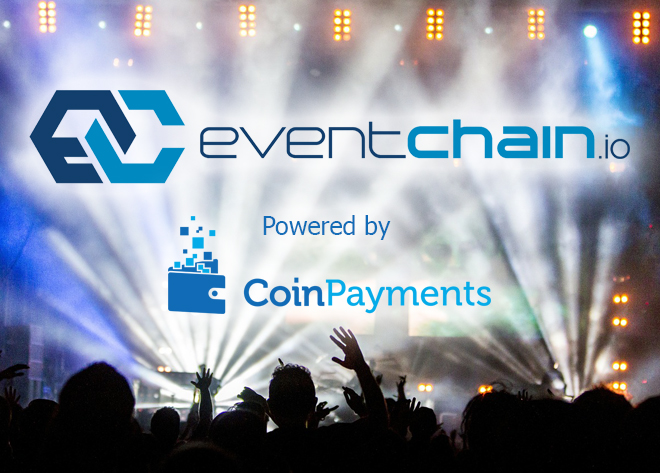 We here at CoinPayments are excited to announce our new partnership with EventChain – the leading blockchain based ticketing platform and solution. CoinPayments is excited to bring our specialization in secure and reliable crypto payment processing to the world of concerts, events, and conferences through this valuable relationship. Starting on November 1, 2018, customers of EventChain can begin using the CoinPayments checkout to pay with many different cryptocurrencies, including EventChain's own EVC token!
Eventchain has provided a platform to buy tickets at fair value, without bots or scalpers affecting the purchase and ruining the event for individual buyers. The fit between CoinPayments and Eventchain is obvious, and in working together the business of ticket sales will be revolutionized through greater transparency to the customer and more security ensuring your purchase won't be affected by issues that plague the conventional ticket selling industry. For the ticketing industry, this is critical to customers feeling they purchase at a fair value.
Alexander Alexandrov, CEO of CoinPayments, comments: "With a rapidly growing Crypto and Blockchain events space of over hundreds of conferences and summits, we felt that we could offer an essential service to event producers. Through our partnership with EventChain we now have the ability to reach out to that exciting industry."
CoinPayments proudly supports 2.3 million vendors in over 182 countries, and it is the company mission to ensure that crypto payments are as secure and reliable as possible. CoinPayments looks forward to a long and productive relationship with Eventchain. Look out for their events on www.eventchain.io and make sure to integrate CoinPayments for any of your crypto payment needs!