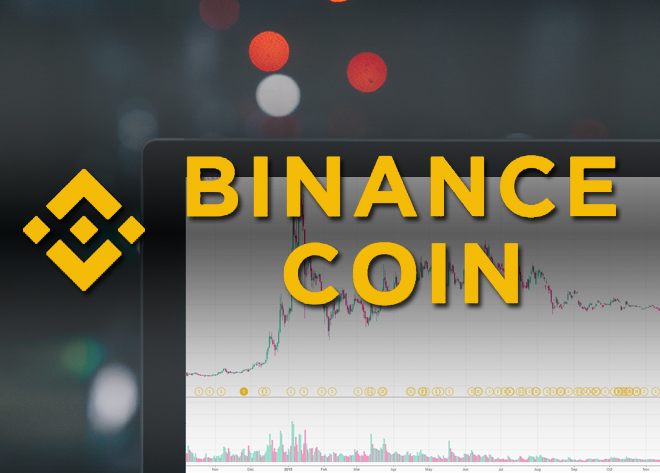 Binance Coin (BNB): A Coin for the Community of Binancians
BINANCE COIN QUICK STATS
| | |
| --- | --- |
| TYPE: | ERC20 Token |
| CREATION DATE: | July, 2017 |
| DEVELOPMENT STAGE: | Full Release |
| CURRENT SUPPLY: | 142,799,315 |
| TOTAL SUPPLY: | 190,799,315 |
| ALGORITHM: | ERC20 |
| PROOF TYPE: | ERC20 Token |
| BLOCK TARGET: | N/A |
Binance Coin (BNB) is an ERC20 token built for the Binance community and released by the Binance exchange via an ICO in July 2017. It was created for many purposes, such as paying for trading and listing fees on the Binance platform, being used for token sales on Binance Launchpad, and now, as a coin which can be accepted by merchants for payment purposes. In the near future, it will also be used to power Binance's decentralized exchange, and the ecosystem which it supports.
Binance is consistently one of the top-ranking exchanges by volume and have remained true to their community focused decision making. CoinPayments provides an integration allowing for Binance Coin (BNB) payment processing.
How Does it Work?
Binance Coin is an ERC20 token that runs natively on the Ethereum blockchain. It has a capped limit on its supply of 200 million coins, with the first 100 million being released during their ICO. The coin can be used on the Binance platform to pay for any fees, such as exchange, withdraw, and listing fees. To incentivize its use on the Binance platform, there is a discount for transactions fees paid with the Binance Coin, starting at a 50% discount in its first year. Each year following, this discount will be halved until year five when it is eliminated entirely.
Binance Coin has a repurchasing schedule that occurs once a quarter, where 20% of profits are used to buy back BNB coins and destroy them, with the eventual goal of reducing the total supply of BNB to 100 million coins (50% of the starting supply).
Why Choose Binance Coin?
Those who use the Binance exchange for crypto trading will find plenty of value in Binance coin. From the generous discounts received on trading fees, all the way to its wider use within the huge community of Binancians. In the near future, Binance coin will be the key base asset used for the upcoming Binance decentralized exchange as well as the gas that powers the platform.
Binance is now taking steps to further the adoption of their coin by integrating into the CoinPayments platform, allowing businesses to receive Binance Coin (BNB) payments via any of the plugins and integrations CoinPayments has developed for all the major ecommerce platforms. In addition to merchant payments, Binance has released an article about 10 ways to use BNB.
FURTHER INFORMATION ABOUT BINANCE COIN
Binance Coin Website | Binance Coin Block Explorer | Binance Coin on BitcoinTalk
DISCLAIMER: The views and opinions expressed on this page do not represent those of CoinPayments Inc., Hodltech OÜ or their respective affiliates, employees and representatives (collectively, "CoinPayments"). CoinPayments does not endorse and is not responsible for or liable for the accuracy of any content, or the advertising, products, goods, services, materials or other statements, on this page. Readers should do their own research before taking any actions with respect to, or in connection with, this entity or the content and statements on this page. CoinPayments is not responsible or liable, directly or indirectly, for any damage, expense or loss caused by, or alleged to be caused by or in connection with the use of or reliance on, any content, statements, products, goods or services mentioned on this page.