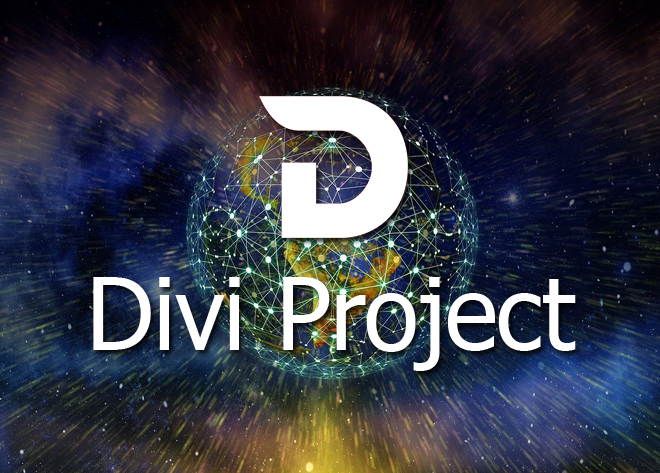 Divi Project (DIVI): The User-Friendly Smart Wallet
DIVI Quick Stats
| | |
| --- | --- |
| TYPE: | Currency |
| CREATION DATE: | September, 2018 |
| DEVELOPMENT STAGE: | Full Release |
| CURRENT SUPPLY: | 1,410,428,159 |
| TOTAL SUPPLY: | 1,410,428,159 |
| ALGORITHM: | Quark |
| PROOF TYPE: | PoS |
| BLOCK TARGET: | 60 seconds |
There are many cryptocurrencies out on the market but very few cryptocurrency financial platforms which can help a user streamline the process of buying, owning, and using digital currencies. The Divi Project aims to bring ease of use to the whole cryptocurrency financial experience by providing a user-friendly financial platform for the new digital monetary world without sacrificing the security of blockchain. CoinPayments has successfully integrated the Divi Project into our platform to allow our merchants to accept DIVI payments around the world.
How Does Divi Work?
The Divi Project is an all-encompassing financial platform, so there is more depth to the project than just the Divi Coin. The platform itself got started using the Ethereum blockchain and utilizing an ERC20 token called DIVX, which in September 2018 was swapped for DIVI when the project's main net came online for the first time.
The Divi platform was designed with user experience in mind. Their goal is to help with mass adoption by solving the key adoption issues of Bitcoin such as scalability, speed, cost and ease of use. Therefore, the product was designed with the user in mind, and not from a purely technical mindset.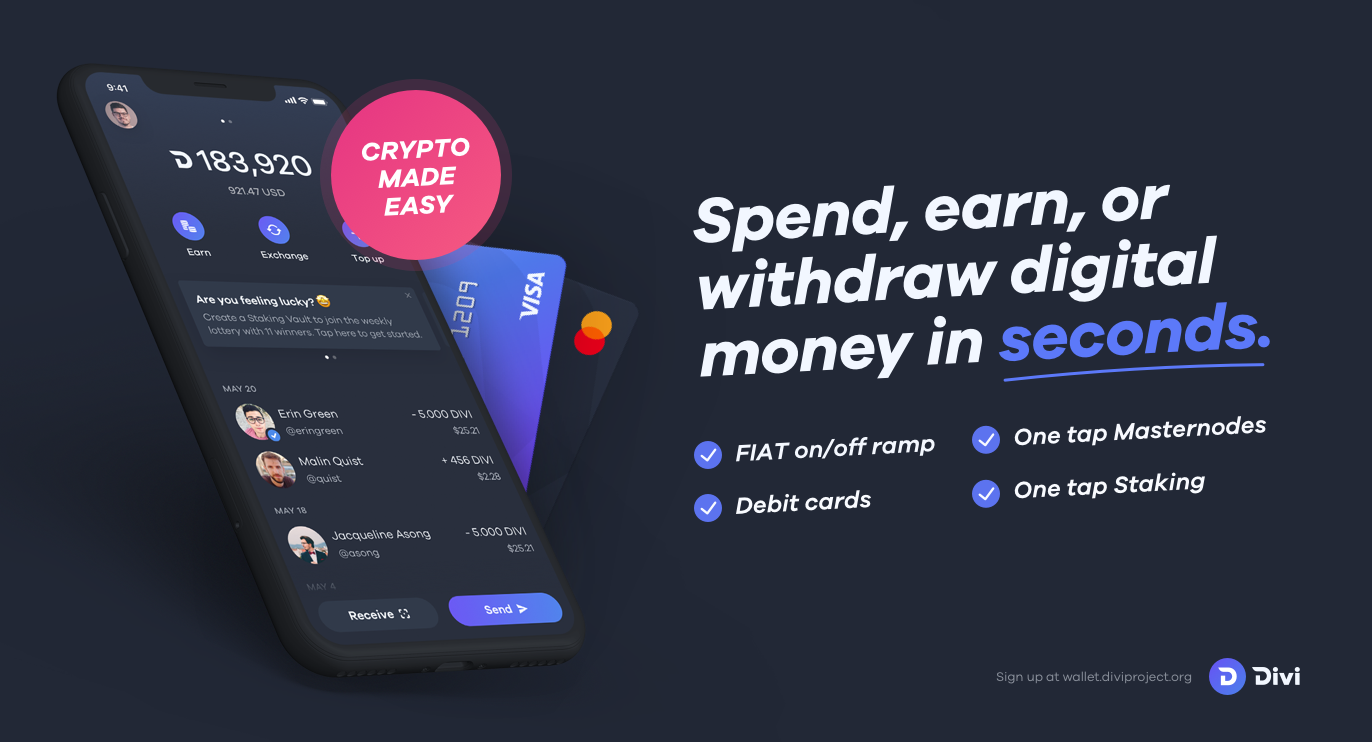 A user-friendly Smart Wallet allows the account holder to interact with their cryptocurrency and the tools of the platform without the usual pain points that one comes across with other cryptocurrency platforms. The Smart Wallet also offers access to other cryptocurrencies such as Bitcoin, Bitcoin Cash, and Ethereum, as well as additional security features like vaulting and PIN codes for transactions, plus atomic swapping which allows for instantaneous coin swaps.
The main net offers a master node system which encourages participation by holders of DIVI. Master node holders and other stakers in the network holding more than 10,000 DIVI will be eligible to win a lottery block once per week which will offer a reward to one successful miner of 252,000 DIVI, plus rewards to ten others of 25,200 DIVI. This is a process which is currently unique in the crypto world.
Why Choose the Divi Project?
There is still plenty of space for cryptocurrencies to grow in the world. Projects which emphasize usability and a user experience which can bring in novices to the digital financial world are important so the market can grow into the future. The common person doesn't have the time to learn all there is about cryptocurrency, and so designing a platform with ease of use and user adoption in mind, will eventually win the day. CoinPayments now offers DIVI payments through our platform.
FURTHER INFORMATION ABOUT DIVI PROJECT
Divi Project Website | DIVI Block Explorer | Divi Project on BitcoinTalk
DISCLAIMER: The views and opinions expressed on this page do not represent those of CoinPayments Inc., Hodltech OÜ or their respective affiliates, employees and representatives (collectively, "CoinPayments"). CoinPayments does not endorse and is not responsible for or liable for the accuracy of any content, or the advertising, products, goods, services, materials or other statements, on this page. Readers should do their own research before taking any actions with respect to, or in connection with, this entity or the content and statements on this page. CoinPayments is not responsible or liable, directly or indirectly, for any damage, expense or loss caused by, or alleged to be caused by or in connection with the use of or reliance on, any content, statements, products, goods or services mentioned on this page.