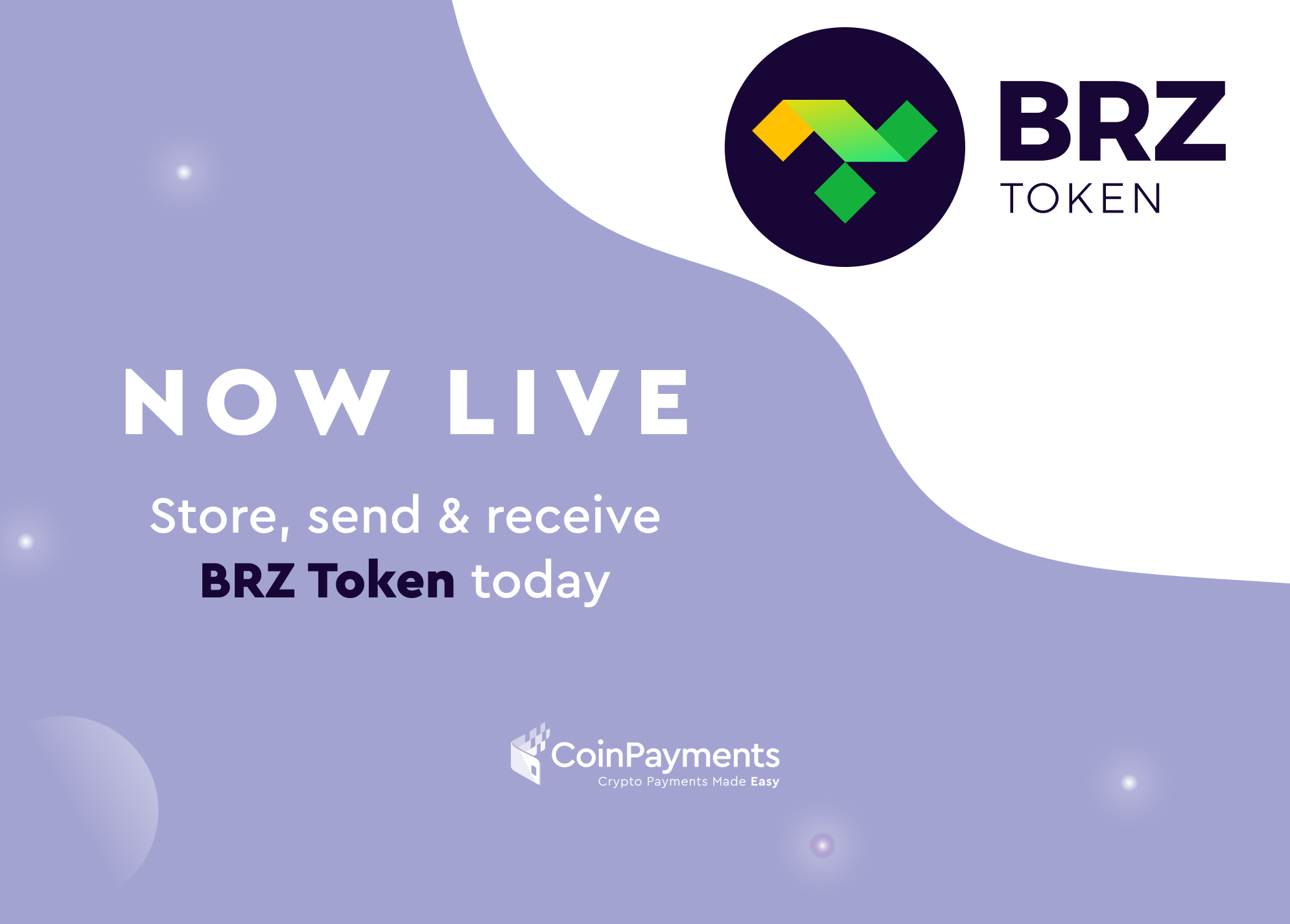 CoinPayments has now integrated Brazilian Digital Token (BRZ) on its platform so our merchants can now store, send, and receive $BRZ.
Brazilian Digital Token (BRZ) is the first Brazilian Stablecoin in circulation. It allows Brazilians to directly ramp up investments in foreign exchanges and to trade a Brazilian Real (BRL) pegged stablecoin on a global scale.
It offers its users the following benefits:
Stability
Price stability will be pursued by market agents based on the reserves held by the Reserve Managers.
Reserve
The Reserve Managers keep full reserves. BRZ Tokens are always fully backed.
Multichains
The BRZ is built-up on top of Ethereum, Solana, Stellar, Algorand, Binance Smart Chain and RSK Network.
Security
The BRZ Smart Contract is the public instrument used for issuing and burning tokens according to convertibility demands. Our crypto transactions are verified by Parsiq.
Transparency
The issuance of new tokens and the underlying reserves will be audited by a reputable third-party firm.
Global acceptance
The BRZ Token can be traded in multiple platforms.
By using BRZ, you can get access to international platforms without immediate exposure to Bitcoin or any other volatile cryptocurrency. Moreover, international exchanges and platforms will be able to enter the Brazilian market seamlessly and acquire Brazilian customers with a frictionless solution. International investors with business in Brazil will have an easy alternative to hedge their holdings in Brazilian Reais.
Open your free Business account with CoinPayments and you will be able to accept $BRZ in your e-commerce store.
DISCLAIMER: The views and opinions expressed on this page do not represent those of CoinPayments Inc., Hodltech OÜ or their respective affiliates, employees and representatives (collectively, "CoinPayments"). CoinPayments does not endorse and is not responsible for or liable for the accuracy of any content, or the advertising, products, goods, services, materials or other statements, on this page. Readers should do their own research before taking any actions with respect to, or in connection with, this entity or the content and statements on this page. CoinPayments is not responsible or liable, directly or indirectly, for any damage, expense or loss caused by, or alleged to be caused by or in connection with the use of or reliance on, any content, statements, products, goods or services mentioned on this page.