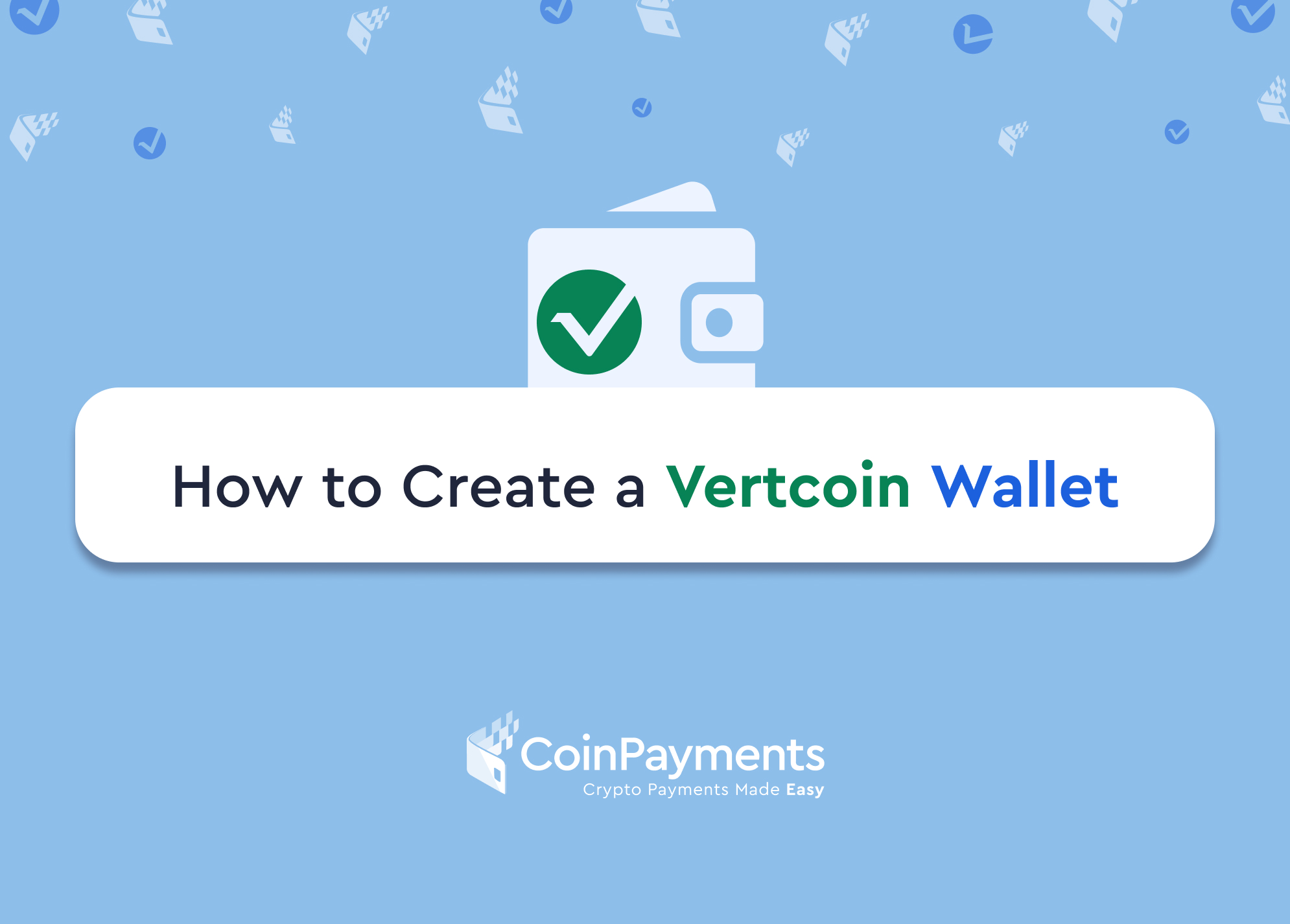 Vertcoin is making waves in the cryptocurrency market, and for good reason – it offers nearly unparalleled decentralization and crypto security, and it's very easy to mine even if you don't have thousands of dollars worth of mining equipment.
However, you'll need to set up a Vertcoin wallet if you want to buy and/or store Vertcoin under your name. Luckily, there are several different ways you can do this – let's break down your options now.
Vertcoin Explained
Vertcoin is one of the most rapidly growing and successful cryptocurrencies on the market, similar to both Bitcoin and Litecoin. Why? In a nutshell, it was designed to be very easily mined by crypto miners, and it was built for decentralization from the ground up.
Practically anyone can mine new Vertcoins using their existing hardware, then be paid to secure the market cryptographically. More importantly, Vertcoin is developing the first multipoint Lightning Network wallet. This guarantees extremely fast transaction fees without compromising network security in the slightest.
As a result, users can trade Vertcoin for other cryptocurrencies using any supported exchange in mere microseconds. The lightning wallet for Vertcoin currently runs on LIT, which is one of four implementations of Lightning Network at the time of this writing.
This popular cryptocurrency is one of the few truly by the people and for the people. But if you want to get started with Vertcoin, you'll need to know how to set up a wallet. There are a few different choices available to you depending on your preferences and whether you want a wallet attached to a cryptocurrency exchange.
Setting Up a Vertcoin Wallet
Vertcoin wallets are everywhere; technically, most of the third-party secure crypto wallets can accept Vertcoin and you can buy and trade Vertcoin on a variety of crypto exchanges.
Let's break down your Vertcoin wallet options and explore how you can set one up so you can start trading in this versatile, secure currency ASAP.
Vertcoin Core Wallet
Vertcoin itself offers a Core Wallet. Technically, this is a fork to variation of the Bitcoin Core wallet, but it's the type of wallet most relied on in a broader Vertcoin network. This basic wallet application lets you manage private keys, as well as send or receive VTC whenever you like. Additionally, the Vertcoin Core Wallet lets you download your total transaction history and check it manually if you like.
Fortunately, you can quickly download the Vertcoin Wallet from Vertcoin's website. Here, you'll be able to download and install the software in a matter of minutes. Then, all you have to do is set up a Vertcoin account, add a password, and you'll be good to go.
Should you choose to use any other type of downloadable crypto wallet, you'll follow the exact same process: download, install, sign up and make a password, and start storing your cryptocurrency.
CoinPayments Wallet
CoinPayments is a revolutionary and affordable cryptocurrency payments gateway that offers crypto wallet services as well and operates in over 200 countries and territories. It offers storage for over 2000 popular coins. As a result, you may wish to use CoinPayments's wallet – this allows you to both store and use your cryptocurrencies from a single, secure location.
To set up a CoinPayments account:
Go to the CoinPayments website and create an account by clicking on the button in the top left-hand corner
Log in to your account
You can either go straight to your cryptocurrency wallet or you can use CoinPayments's unique "$PayByName" feature, which streamlines the wallet experience and allows you to quickly trade cryptocurrencies with even more ease-of-use
Your CoinPayments wallet will automatically be set up with a recipient address, which you can then use to transfer coins into your new wallet
CoinPayments allows you to do whatever other crypto wallets can and more, such as check your deposit and withdrawal history, check your conversion history, purchase gift cards, and much more. Most importantly, CoinPayments's crypto wallet uses two-factor authentication, making it one of the most secure online crypto wallet solutions available.
After downloading the CoinPayments wallet, setting it up to accept Vertcoin is quick and simple:
Click "My Account", then "What coins to accept" from the resulting menu
Next, input your Vertcoin wallet payment address
Click "Enabled" checkboxes next to whatever coins you want to accept. Vertcoin is clearly listed on CoinPayments's accepted coins
As with all types of cryptocurrencies, CoinPayments accepts wallet addresses from exchanges, standalone software, and even hardware wallets
Setting Up a Hardware Wallet
Alternatively, you can create a Vertcoin hardware wallet. Hardware crypto wallets are the most secure but also the most time-consuming option. That's because hardware wallets are not connected to the Internet (hence they are sometimes referred to as "cold storage"), but they allow you to make crypto transactions conveniently and securely.
You first have to purchase a hardware storage device Next, you can plug the crypto hardware wallet into your computer and download its associated software. You'll write down a recovery passcode for your crypto keys and be good to go.
Should you choose to store Vertcoin on your hardware wallet, simply open your hardware wallet's application or a coin exchange, then purchase Vertcoin and store it using your hardware wallet's address. Once you unplug your hardware wallet, your Vertcoin will be totally secure.

Summary
As you can see, there are multiple options available if you want to set up a Vertcoin wallet. CoinPayments may be the most convenient and versatile choice for most people since it offers many of the same benefits as Vertcoin itself. With CoinPayments, you can not only store Vertcoin securely, but also buy or sell this cryptocurrency alongside hundreds of others.
Try out CoinPayments today and see how well it works with Vertcoin for yourself.
Sources
Mining Setup – Decentralized Peer-to-Peer Digital Currency | Vertcoin.org
What is the Bitcoin "Lightning Network?" | Investopedia