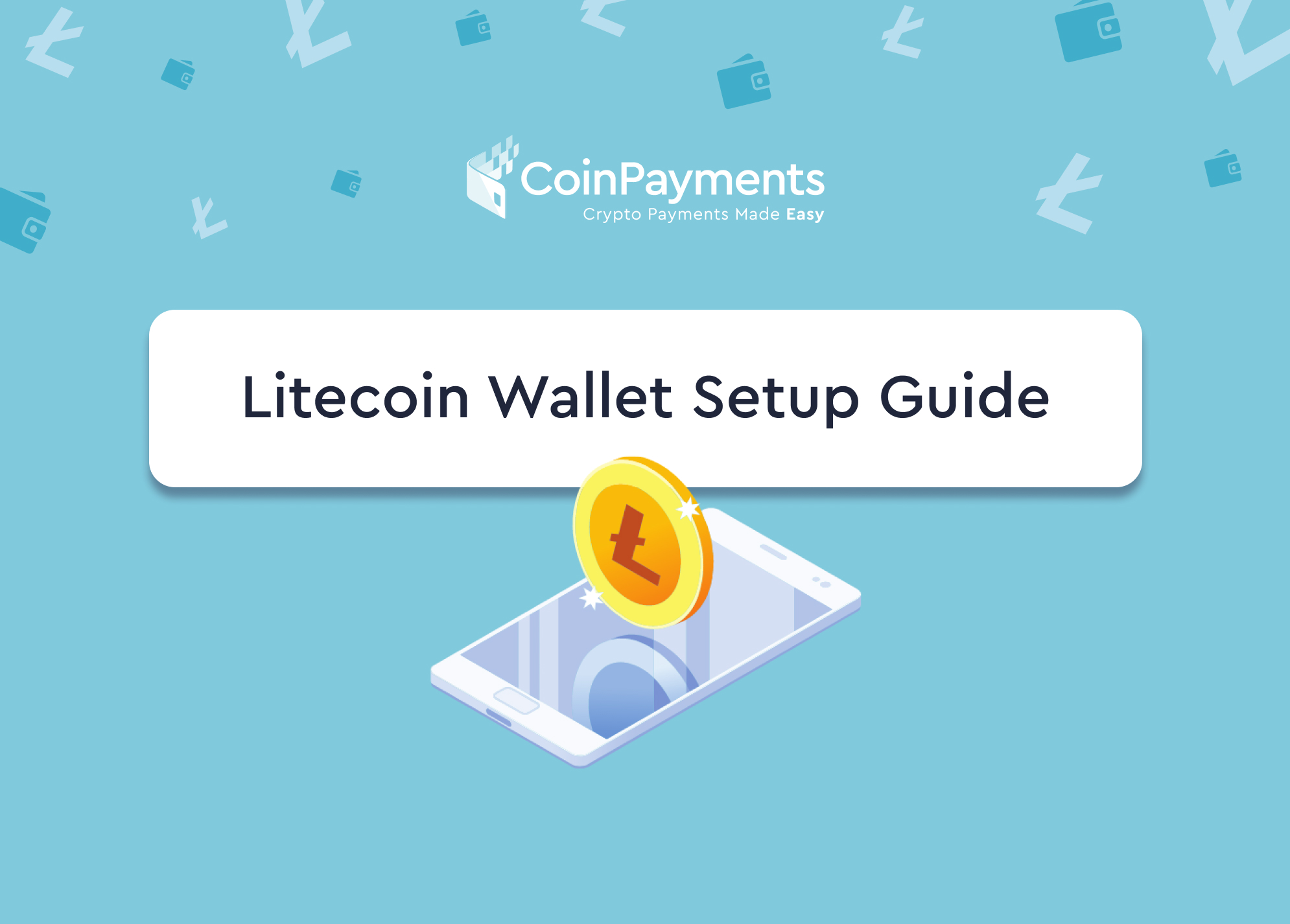 Litecoin is one of the most popular cryptocurrencies on the market, but you won't be able to use this coin for buying or selling goods or for investing until you have a secure wallet in which to store your private crypto keys. Today, we'll break down how you can set up a Litecoin wallet step-by-step, plus go over the different wallet types and options you have available.
Why Use Litecoin?
Litecoin is often seen as one of the big three cryptocurrencies alongside Bitcoin and Ethereum. But that's not all; Litecoin is a global payment network that's totally decentralized and completely secured. Naturally, this means that Litecoin is fantastic for larger transactions or big purchases.
If you like to buy things online using crypto exclusively, or if you run a business that accepts cryptocurrencies, Litecoin is one of the best coins to use.
Setting Up a Litecoin Wallet
Litecoin offers several different wallets to pick from. Let's break down how you can set up a Litecoin wallet depending on your preferences or whether you prefer having your coins totally secure using a hardware wallet.
Litecoin Core
Litecoin naturally offers a "Core" wallet on its website. This wallet has a few advantages, such as allowing you to store your Litecoin totally securely as well as buy and sell Litecoin nearly instantaneously. But many people will also like the Litecoin Core wallet due to how easy it is to set up.
To get started with this kind of wallet, simply:
Download the Litecoin wallet based on your operating system.
After downloading, install the wallet. This should only take a few minutes in total. Be sure to choose "Litecoin Core" when asked.
Upon launching your new Litecoin wallet, you'll need to let the network sync with the wallet. This will take another few minutes.
After syncing, be sure to click "settings" and "encrypt your wallet" to encrypt its contents and set up a passcode.
Lastly, always back up your wallet after each transaction you make.
All in all, setting up a Litecoin Core wallet will only take about a half-hour in total from start to finish.
Choose a Third-Party Wallet
While many people will simply default to using Litecoin's core wallet, others may decide to choose a wallet provided by a third-party company or software firm. Third-party crypto wallets can be downloaded to desktops or mobile devices and broadly follow the same process as described above.
Litecoin can be stored on many other different types of third-party wallets, including mobile wallets, web wallets, desktop wallets, and wallets connected to Lightning Network, which is a superfast chain of networked wallets that allows you to make transactions nearly instantaneously.
Alternatively, you can always use a wallet platform like CoinPayments.
CoinPayments Wallet
CoinPayments is a fast, convenient way to store your cryptocurrencies and trade or convert them into other types of currency on the same platform. CoinPayments allows you to maximize your crypto use from an intuitive, easy-to-use dashboard as a combined wallet and crypto exchange. Even better, CoinPayments uses two-factor authentication, ensuring even more security for your digital coins.
Plus, setting up a CoinPayments account is quick and easy. To do so and immediately gain access to a new crypto wallet:
Visit CoinPayments.net. Create an account by clicking the button at the top left-hand corner of the screen.
Then, fill in your personal information and finalize creating your account. It only takes about 30 seconds.
You'll be able to head straight to your new crypto wallet or use CoinPayments' $PayByName feature, which further streamlines the crypto transaction process.
Either way, your wallet is now set up and has a recipient address. You'll use this address when buying Litecoin and putting it in your CoinPayments wallet.
After you've created a CoinPayments account, you can ensure that you can accept Litecoin by:
Click "My Account" and "What coins to accept."
Put your Litecoin payment address (if you are bringing Litecoin from another wallet) in the appropriate field.
Find the checkbox next to Litecoin and click it so it's "Enabled."
At this point, you'll now be able to accept Litecoin from wallets, from exchanges, or from anywhere else.
You may want to use CoinPayments to store your Litecoin since CoinPayments was the first crypto processor to integrate payments with this currency.
Should You Use a Hardware Wallet?
Your final choice for setting up a Litecoin wallet is a hardware wallet. Hardware wallets are the most secure option, though they do take the most time to set up. Hardware wallets are separated from the Internet, so your private keys are always stored offline until you use them for a transaction. This makes them almost untouchable by thieves.
You can purchase a hardware wallet and then you can simply set up the device by connecting it to your computer, downloading its associated software from the manufacturer, and writing down the recovery passphrase to be used with your private keys.
From that point on, you can transfer your private keys to the hardware wallet, and no one will be able to access your cryptocurrencies without your permission. Many of the best hardware wallets also use two-factor authentication, further cementing the security of these devices.
Summary
All in all, Litecoin users have several wallet choices to store their cryptocurrency securely and safely in between transactions. We heavily recommend CoinPayments above all, thanks to its ability to operate as a payment processor in addition to offering a secure wallet.
With CoinPayments, you'll be able to use your Litecoin in any way you imagine, including buy more, sell it, convert it into a different type of currency, or just keep it for long-term investing. Try CoinPayments today and set up an account to get started with Litecoin in just minutes.
Sources
Litecoin Definition – Cryptocurrency | Investopedia
What's a Crypto Wallet, and Do You Need One? | NextAdvisor with TIME