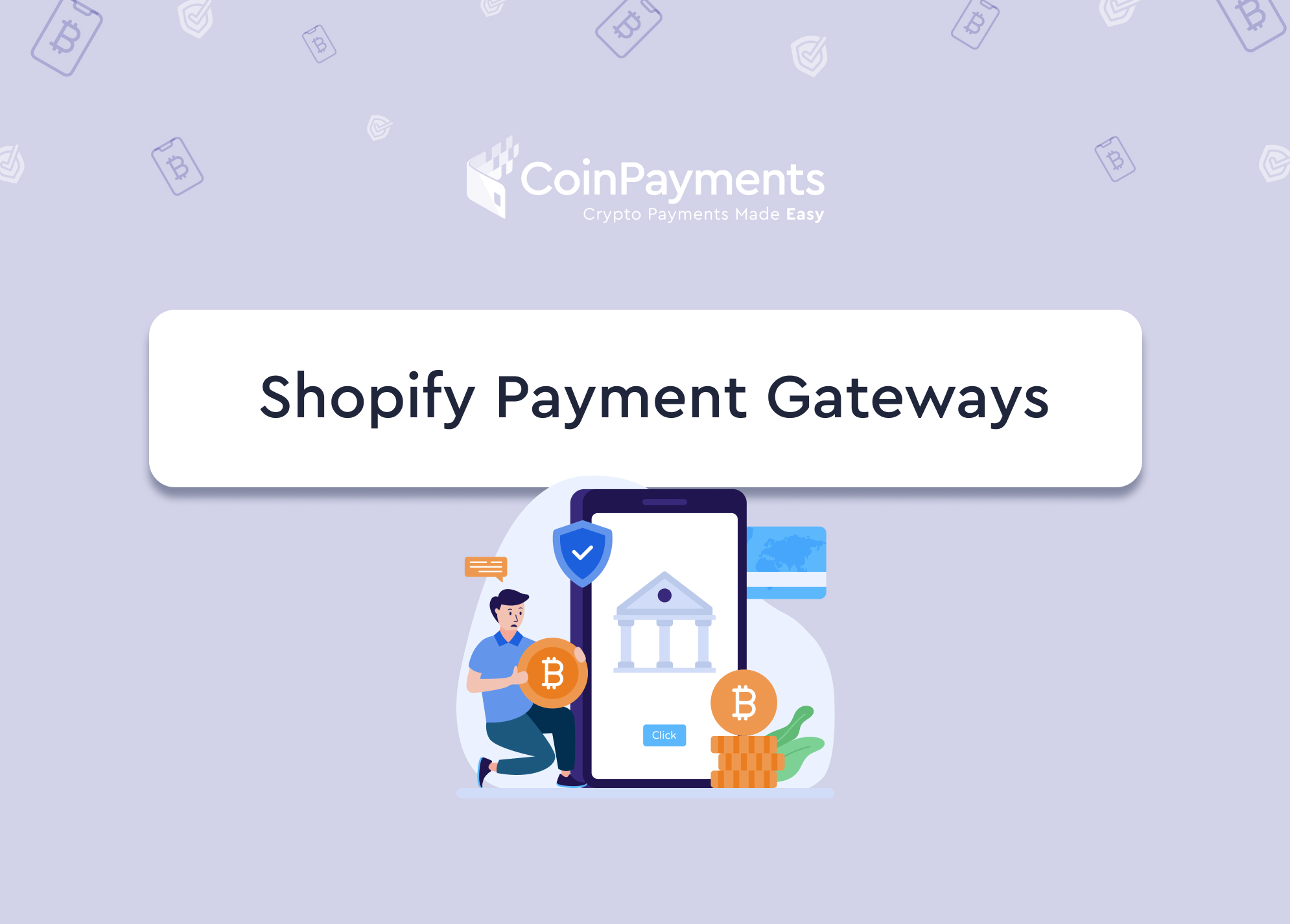 It's easier than ever to start an e-commerce business, and that's a good thing! More people can now create their own online shops and accept payments from around the globe, whether they prefer to trade in fiat currency or newer, decentralized cryptocurrencies.
Out of all the e-commerce platforms, Shopify remains one of the most popular thanks to its versatility, plethora of themes and shopping cart designs, and much more. But although Shopify comes with its own payment gateway, you may wish to choose a different payment gateway from a third-party provider for various reasons.
Today, let's break down what you need to consider when choosing the right Shopify payment gateway for your business.
Why Do You Need a Payment Gateway for Your E-Commerce Business?
In short, you can accept credit card payments from your customers.
For your e-commerce business to succeed, you'll need both a payment gateway and a payment processor. These perform slightly different functions:
The payment processor analyzes and transmits transaction data.
The payment gateway holds the funds for a transaction and ensures that funds for a purchase exist. Payment gateways also screen orders and calculate taxes.
You need both to accept online payments, but your payment gateway will impact how much you'll pay in fees, how secure your online transaction page is, and what types of currency you can accept from customers.
In other words, the payment gateway you choose to use with your Shopify site is incredibly important!
How to Choose a Payment Gateway for Your Shopify Site
As mentioned, Shopify has its own integrated payment gateway you can use in a pinch. However, many other payment gateways include better features, better prices, or other advantages that might make them a better long-term choice for your e-commerce business.
Let's look at what you should consider when choosing a payment gateway for your Shopify store.
Pricing
First and foremost, you should consider the price a payment gateway charges. When you accept any major credit card, you have to pay a fee so the payment gateway service can perform its vital functions and ensure security for the transaction.
Some payment gateways will charge a fixed monthly fee no matter what; these may be best if you have a large e-commerce business and make many profits every month. Other payment gateways will charge a percentage of the transaction price; these could be better if you have a smaller business.
Shopify hosts several payment gateways, which increases competition and assists you in the long run. Our advice? Take a look at the fees that a payment gateway will charge before signing up for their services with your Shopify store. The cheaper the fees are, the better it is for you!
Integration with Your Site
Of course, you should also make sure that any payment gateway you choose can easily integrate with your website. Specifically, you'll want to make sure that it won't take a long time to set up the payment gateway.
Shopify makes this pretty easy by default – all you have to do is click "payment providers," then "accept payments," then "add a provider," and you should be set.
But you'll need to apply with a third-party payment gateway provider before you can set up any paid merchant accounts under your name. This will include compliance issues, background checks, and more. Some payment gateways are much better with this than others.
CoinPayments is one example. This crypto payment platform can completely integrate with Shopify, making it a great choice if you want to accept Bitcoin and other types of crypto on your e-commerce store.
Even better, you can get your account ready to go in just a few minutes – even if you need to make a dedicated merchant account! Because of these factors, we recommend choosing a payment gateway that's easy to get up and running with your Shopify site.
Location
Next, consider the location in which a payment gateway is based. Some payment gateways are only available in specific countries, while others can take international transactions. It's better for your business long-term if you pick a global payment gateway as you'll be able to accept purchases from customers around the globe rather than being limited.
With that said, if your online business primarily or only services people in your local area, you may be able to go with a cheaper payment gateway that only facilitates transactions in your country or geographic region.
Shopify itself has a list of acceptable payment gateways based on country. You can check it out right here!
Appropriateness for Business Size
Many of the best Shopify payment gateways will include various features and advanced tools, like automatic tax deduction calculations, limitations on funds transfers for a single day, and more. The best payment gateways also allow you to accept as many types of currency as possible, including fiat currencies and cryptocurrencies like Bitcoin and Ethereum.
Generally, you need more features as your business grows. Smaller businesses that only service a handful of customers won't need a lot of fancy bells and whistles. But even if your business is small right now, remember that it could grow exponentially in the future – you might wish you had signed up for a payment gateway service that had more advanced features than those offered by your current provider!
Security and Fraud Prevention Measures
Lastly, make sure any payment gateway you choose to work with has adequate security measures and fraud prevention tools. Fraud detection is more sophisticated than ever, but the schemes that people fall into are also more complex. For example, there were over 16 million identity fraud victims in 2017 alone.
Since your business will be on the hook for any fraudulent credit card transactions, your payment gateway should have top-tier security if at all possible. Furthermore, you'll want to make sure your payment gateway is secure so you can do business with European customers – many international companies must adhere to the security requirements laid out by the GDPR to protect the personal information of EU citizens.
Summary
All in all, the best payment gateway for your Shopify store will check all of the above boxes: it will be affordable, appropriate for your business's size, in a location that works for your customer base, and accept all the currencies you need from your customers.
Want to circumvent all the searching and sign up for a great payment gateway you can use to accept Bitcoin and other cryptocurrencies? Why not try CoinPayments today? After all, we were chosen as the top payment gateway for 2021 overall!
We're a secure, versatile payment platform that allows your business to quickly and easily accept cryptocurrencies from around the globe. Even better, it's easy to set up a merchant account with us in just a few minutes, and we offer merchant-specific tools for our users.
Try CoinPayments today or contact us for more information!
Sources
Online Payment Gateways – Credit Card Payment Gateway Integration | Shopfiy
2018 Identity Fraud: Fraud Enters a New Era of Complexity | Javelin Strategy
Payment gateways ≠ payment processors. Here's your 101 | PayPal