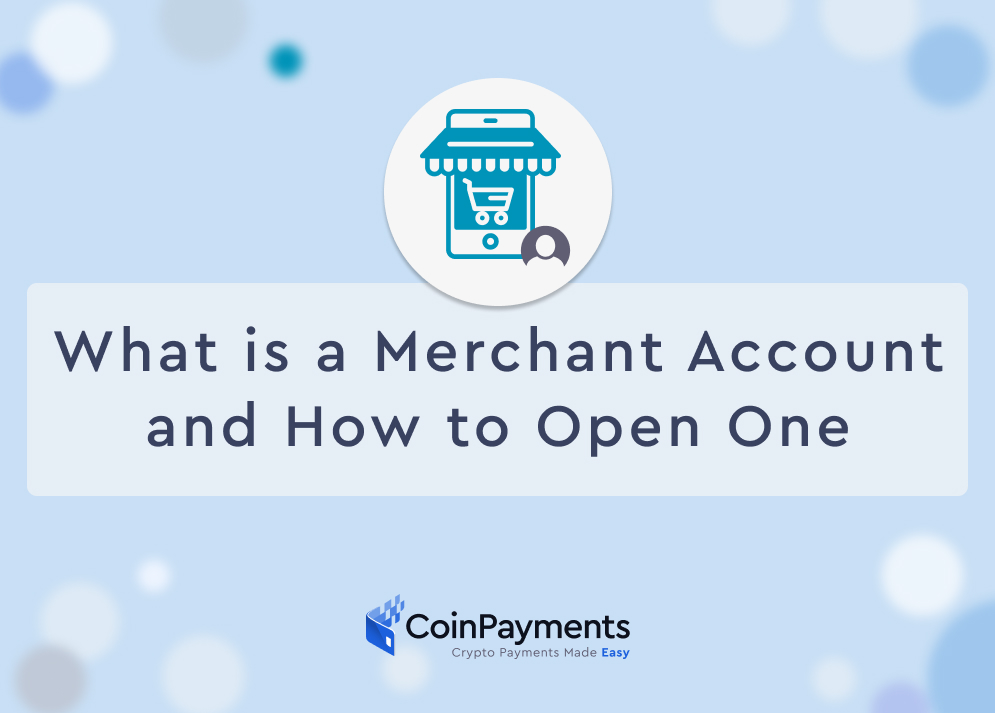 Merchant Accounts Defined
Understanding all the complexities of business management isn't easy. But a merchant account is essential for running a smooth and secure establishment. A traditional merchant account is a commercial bank account specifically for businesses to make and accept electronic payments. Essentially, merchant accounts allow companies to accept credit and debit card transactions, among other forms of electronic payments. But how exactly does a merchant transaction work? And why is a merchant account needed for a business to accept electronic payments?
How Does a Merchant Account Work?
When electronic or card payments are processed, they are processed through a terminal that engages in a series of digital communications. A merchant account is one of the stops along this chain. Firstly, the accepting business contacts the bank that holds the merchant account, then the merchant bank, in turn, contacts the company that processes the credit card transaction, who finally contacts the institution that issued the card. The card issuer confirms the transaction's authenticity, that the cardholder has available funds, and other important qualifications. After everything is authenticated, the funds are processed in the merchant account.
The bank facilitating the merchant account manages the flow of money into the account, verifying each processed card payment. This authenticates each of the transactions, protecting against fraudulent charges, and likewise prevents the business from spending money in their account that they don't have. But are there more benefits than just these for having a merchant account? Are there any negatives that a company has to trade-off if they want to accept electronic payments?
The Many Benefits of Opening a Merchant Account
1. The Ability to Accept Card Payments
Some experts predict that cash will fade out by the early 2030s or 2040s. So, for the future flourishing of businesses, perhaps the most important part of opening a merchant account is accepting electronic payments. In the modern age where companies can hardly exist without processing card payments, a merchant account is a necessity. Furthermore, a company can't operate an online business without a merchant account, bracketing them out from legitimately competing with all the other businesses that have decided a merchant account was worth it.
With a merchant account, every customer who wants to pay with a card in-store and every additional customer gained through online retail can pay with their card now that the company opened a merchant account. But is it worth it?
2. An Increase In Sales
An entire market is opened by allowing card sales, which naturally increases sales for businesses. But not are sales increased through the additional audience gained through a merchant account. It has been shown that customers using cards buy more than those who use cash transactions.
The amount per purchase of those using credit or debit card transactions outweighs those who exclusively use cash. This means that a business with a merchant account will, on average, profit more than the business that only uses cash, even if they had the same amount of customers.
3. Organizing Finances Made Easier
With a merchant account and the move to electronic payments, financial summaries and transaction records are so much easier to manage. Rather than counting cash or collecting every single receipt, these card transactions are kept online in an accessible database, to be accessed whenever the business owner or manager needs to see them. In the end, taxes are less stressful with the company's financial history available just a couple of taps away.
4. Additional Security and Fraud Protection
Merchant accounts prevent companies from spending money they don't have. As mentioned before, when a credit card payment goes through, it must be processed and accepted through a series of digital communications to be authenticated. Moreover, this prevents bounced checkers for large payments and allows recurring payment options that can't be accomplished through purely cash transactions.
5. Modern Transactions for Modern People
With a merchant account and electronic payments enabled, the customer experience is more enjoyable and convenient for every purchase. No longer are customers forced to dig through their pockets for the right change or totally unable to buy something because only cash payments are accepted. Merchant Accounts provide all of this and make the entire buying experience seamless.
The Cost of Opening a Merchant Account
Of course, the benefits of a merchant account come with the cost of running such an account, with all the electronic communications occurring between the credit card company, card issuer, and payment processor, all within a few moments. The bank that facilitates the merchant account charges a per-transaction fee, on average a 2-4% commission per transaction fee, along with a monthly operating fee. The latter fee covers any risk the bank runs for protecting against the risk that card payments entail.
Weighed against the many benefits of having a merchant account, including online business enterprise, ability to accept card payments of all kinds, and the added sales indebted to credit cards, the cost is minimal. So, a business thinks it's a good idea and decides to open a merchant account. What next? How does a company begin to open a merchant account?
Opening a Traditional Merchant Account: Step by Step
Step 1: Begin the Underwriting Process
Because of the risks the merchant account provider accepts responsibility for in supplying a merchant account (credit card fraud, etc.), there is an underwriting process to verify that the business is trustworthy.
A business license. Without being a certified official business, there is no sense in starting a merchant account.
An Employer Identification Number (EIN). This allows the IRS to identify the business. The merchant account provider will look for this.
A business bank account and routing number. A company's official business account is required for the provider to deposit the funds acquired through electronic transactions.
Without these first few steps in order, it isn't possible to open a merchant account.
The Content Under Review
What content will be under review during the underwriting process?
The credit history of the business owner or bank statements will be incorporated into the review process. However, a bad credit score doesn't necessarily prohibit one from opening a merchant account.
The longevity of the business is another rubric for consideration. This is because the merchant account provider will want to confirm the legitimacy of the business. Of course, having a new business doesn't prevent one from opening a merchant account; it is just part of the review process to determine the risks involved.
Likewise, they may require certain supporting documents to ensure secure customer relations to reduce chargeback. These include billing policy, shipping procedure, refund and exchange agreements, etc.
Review Merchant Account Agreement
Next, be sure to carefully read the merchant account agreement before signing and opening an account. Like all contracts, hidden fees and other secret charges can be included within the agreement, so read cautiously and look for these markers:
Account and processing fees and rates
Minimum and maximum processing limits
Contract length if there is one
How chargebacks are processed
Accepting Crypto Payments
Accepting credit and debit card payments is a huge step into the modern world, where cash is being used less and less, and online businesses are extremely popular. But as the world becomes increasingly more digitized, crypto payments will continue to become more widely accepted.
Major companies, including retailers, restaurant groups, entertainment conglomerates, have begun to accept crypto payments in one form or another. Now more than ever, cryptocurrencies have become more accessible to the masses, allowing the everyday person a greater level of financial freedom.
This is why CoinPayments provides an easy-to-use and secure payment gateway to start accepting crypto payments that integrate fluidly into your existing payment model.
Recapping Merchant Accounts
In the end, a merchant account is an account for businesses that allows them to process credit and debit card payments. In providing a merchant account, the provider takes on a certain amount of risk in doing so and thus asks that certain requirements be met before setting up a merchant account with a business. Despite this underwriting process and the fees incurred in setting up a merchant account, the benefits far outweigh the drawbacks. To step into the future of payments, companies should set up their merchant account to enable online transactions and digital payments, including cryptocurrencies.
Sources:
Anne Boden: 'Cash will disappear' | Financial Times
Cash vs. Credit Cards: Which Do Americans Use Most? | Experian
Cost of a Merchant Account Service | SmallBusiness.costhelper.com