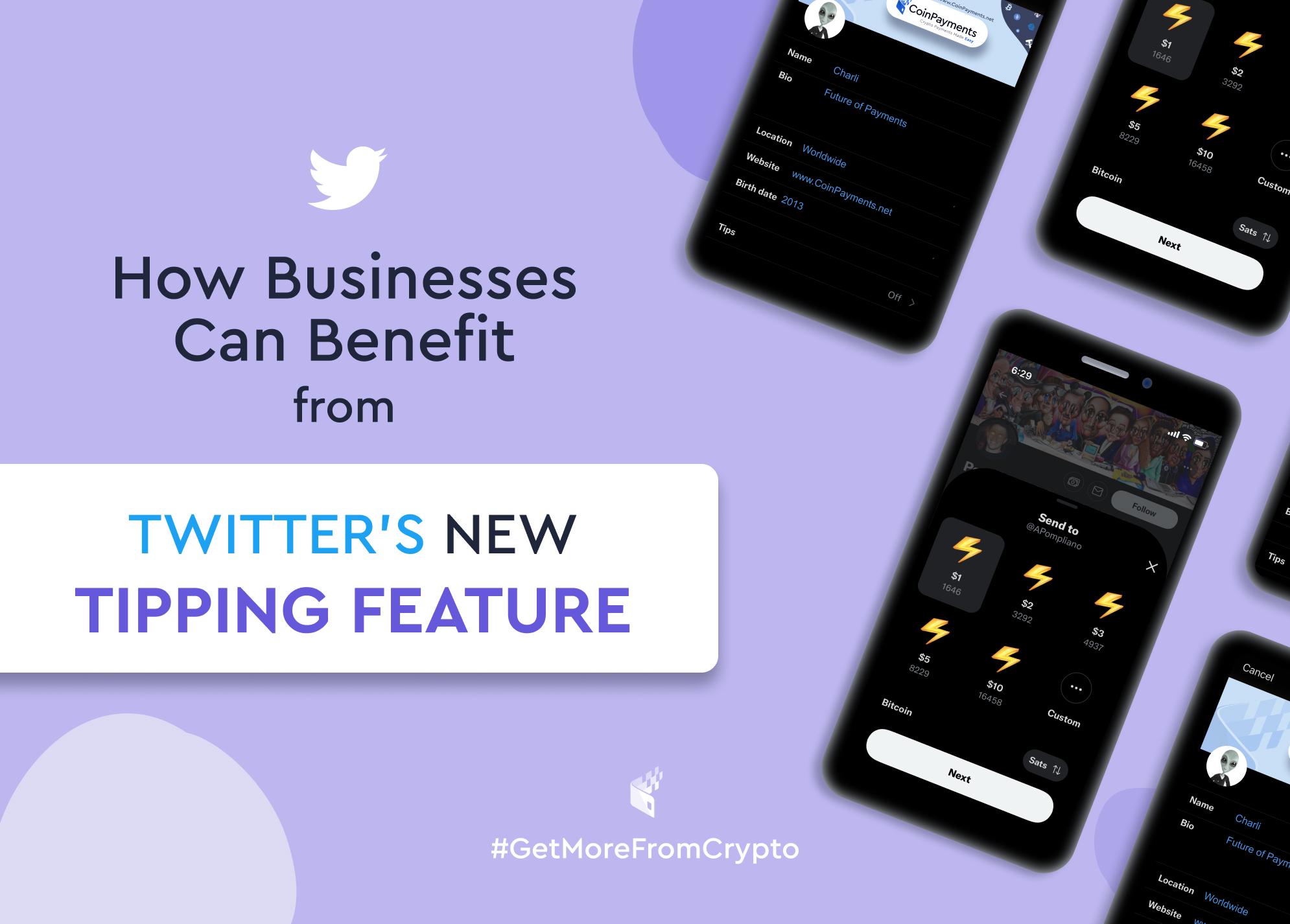 The recent news from social media platform Twitter that users can now tip fellow tweeters with Bitcoin was met with applause from crypto supporters globally. However, beyond being a monumental moment for cryptocurrency adoption, this announcement was also great news for business owners around the world.
Today, we're taking a closer look at the network Twitter is using for its new "Tip Jar" feature, the Lightning Network, to show how it presents a new opportunity for businesses to capitalize on it and increase their revenues.
What is the Lightning Network?
The Lightning Network is a second layer added onto the Bitcoin blockchain that enables two-party transactions. In simple terms, it's a network of payment channels that are tied to Bitcoin's original blockchain.
The network was proposed back in 2015 but did not go live until March of 2018. Today, the Lightning Network can facilitate up to 25 million transactions a second.
How do you tip with BTC on Twitter?
Here's how the Lightning Network comes to play with Twitter's new tip feature. If a user would like to accept tips in Bitcoin, all they need to do is add their wallet address to their profile. When someone tries to tip, they'll be able to leave a personal message, and will then be redirected to copy the recipient's wallet address to send their funds.
With this new feature, users aren't restricted to using any particular wallet, instead of having the ability to use the crypto wallet of their choice. For those who favor the CoinPayments Crypto Wallet, you're in luck!
Benefits of the Lightning Network
Now, what's really exciting about this new feature, is twofold:

1. It enables faster transactions, letting people make truly instant payments. Whereas confirmations on the Bitcoin blockchain can take up to ten minutes to occur, settlements on the Lightning Network can be completed in mere milliseconds.
2. It's low-cost and has high rewards. The Lightning Network charges exceptionally low fees in comparison to other networks, possibly due to the fact that transactions are settled off-chain.
The acceleration of low-cost, instant payments is a development that we believe should be celebrated, as it complements our own mission to make accepting cryptocurrency payments easy and accessible. Now, we want to make sure businesses know how they can utilize it.
Accept BTC tips straight to your CoinPayments Wallet
At CoinPayments, we were happy to announce the addition of Bitcoin Lightning Network payments support back in 2019. Since then, our merchants have been able to take advantage of lightning-fast cryptocurrency payments at much lower rates.
For businesses, especially in the digital age of eCommerce, Twitter can be a powerful tool to drive awareness of their brand, attract new customers, and join in on the global conversation. So, why not take it one step further, and use Twitter as a means to directly increase revenues?
Accepting BTC tips can create an additional revenue stream for businesses active on the platform. And, for businesses already accepting cryptocurrency payments with CoinPayments, it's easy.
How it works
BTC tips can be deposited into your CoinPayments Crypto Wallet the same as any other supported coin.
All you have to do is enable Tips on your Twitter account. To do so, you'll need to input the wallet address that you'd like your BTC Tips to be sent to. Insert your CoinPayments Bitcoin Lightning Wallet Address, and any funds received from Twitter tippers will be deposited into your wallet.
For those businesses already accepting cryptocurrency payments with CoinPayments, it's an easy decision. But even for businesses that are yet to accept cryptocurrency payments, it's not too late to hop on this trend.
Ready to start?
With a quick and simple setup process and our comprehensive suite of merchant tools, CoinPayments makes it easy for businesses to stay ahead of the curve. Accept Bitcoin, Ether, and 120+ other cryptocurrencies as payment for your store today.
Download the CoinPayments Crypto Wallet now to store your BTC Tips, as well as send, receive, and store over 2,200 additional supported altcoins.
If you're interested in accepting cryptocurrency payments for your business, register for your free business account to begin your no-cost setup!