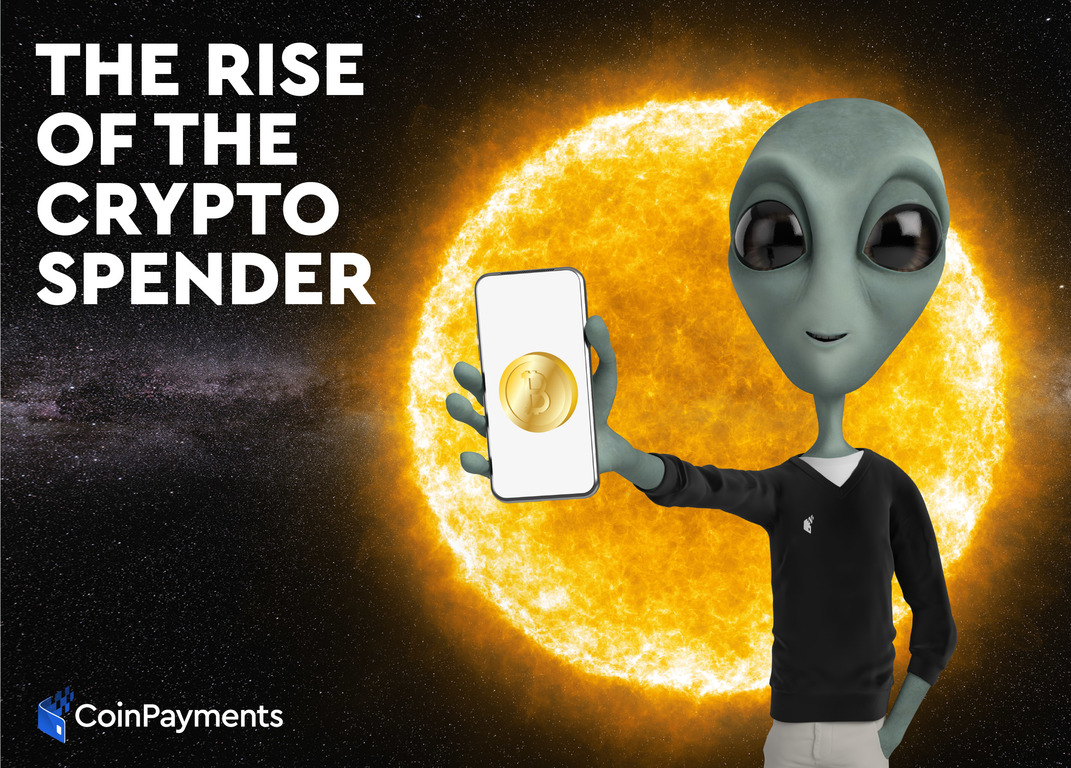 The cryptocurrency frenzy appears to be surviving the test of time. Following the 2020 bull run, this year has seen continuous interest from investors globally, signaling that this is more than just a momentary trend. With more critical developments coming to light every day, it is hard to deny that the cryptocurrency movement is in full effect.
As a result, we've seen adoption rise to levels never seen before. "Cryptocurrency" is no longer an unfamiliar or niche term; anyone with access to the internet is somewhat familiar with the world of blockchain. Now comes the next step.
---
HODL on: a guiding principle for crypto-enthusiasts
"Hold on for dear life," or HODL, has been a mantra in the cryptocurrency community since 2013. The phrase is typically used to support an approach whereby cryptocurrency holders are deterred from trading or selling their coins, to rather preserve their holdings in anticipation of rising prices as adoption increases. The term is believed to have originated as a typo, yet HODL has evolved to symbolize an influential movement that has picked up pace in recent years.
"HODL, however, is not a simple recasting of a buy-and-hold strategy. It's much more than that," according to a Financial Times article from 2017. "It is a cultic philosophy representing the greater strength of mind of the average bitcoin devotee compared to the flaky conventional day-trader."
The resilience of the community has more than once been tested, but it is becoming increasingly clear that cryptocurrency investors have a firm belief in the power of blockchain to restructure contemporary finance, fortified by the fact that Bitcoin and Ethereum surpassed all-time highs in 2021. While HODL-ing may have been the foundational principle for long-term investors, it appears now that more members of the growing community are using their holdings as mediums of exchange, arguably representing the next step of the movement.
If crypto is money, spend a little to gain a lot
Cryptocurrencies may have gained popularity as stores of value, however, they were also born out of a need for newer, more efficient units of account, especially in the digital world. Now, it seems, they are kicking in to serve the expanding world of Ecommerce, with more people indicating a willingness to spend rather than HODL.
A 2020 study conducted by BlockCard and Bitcoin Market Journal, the Crypto Spending Report, surveyed over 35,000 blockchain investors to gain insight into sentiments about the emerging market. The study revealed that a majority of investors, over 70%, had been spending their cryptocurrency assets throughout the year.
"These figures dispel the notion of crypto being a pure buy and hold asset class," the report stated. "Instead, people are using digital currency to make purchases."
While the report showed that the majority of spending was to purchase alternative cryptocurrencies, there was a significant amount allocated for a host of everyday purchases, like entertainment (13%), food (11%), as well as clothing and apparel (8%). More significantly, 77% of respondents stated that they planned to continue spending cryptocurrencies in 2021.
Data pulled from CoinPayments further revealed that crypto transaction volumes rose by 300% in North America alone, over the last two years.

As a result, the data showed that there has also been a greater tendency for merchants based in North America to accept cryptocurrency payments, especially in the fourth quarter of 2020.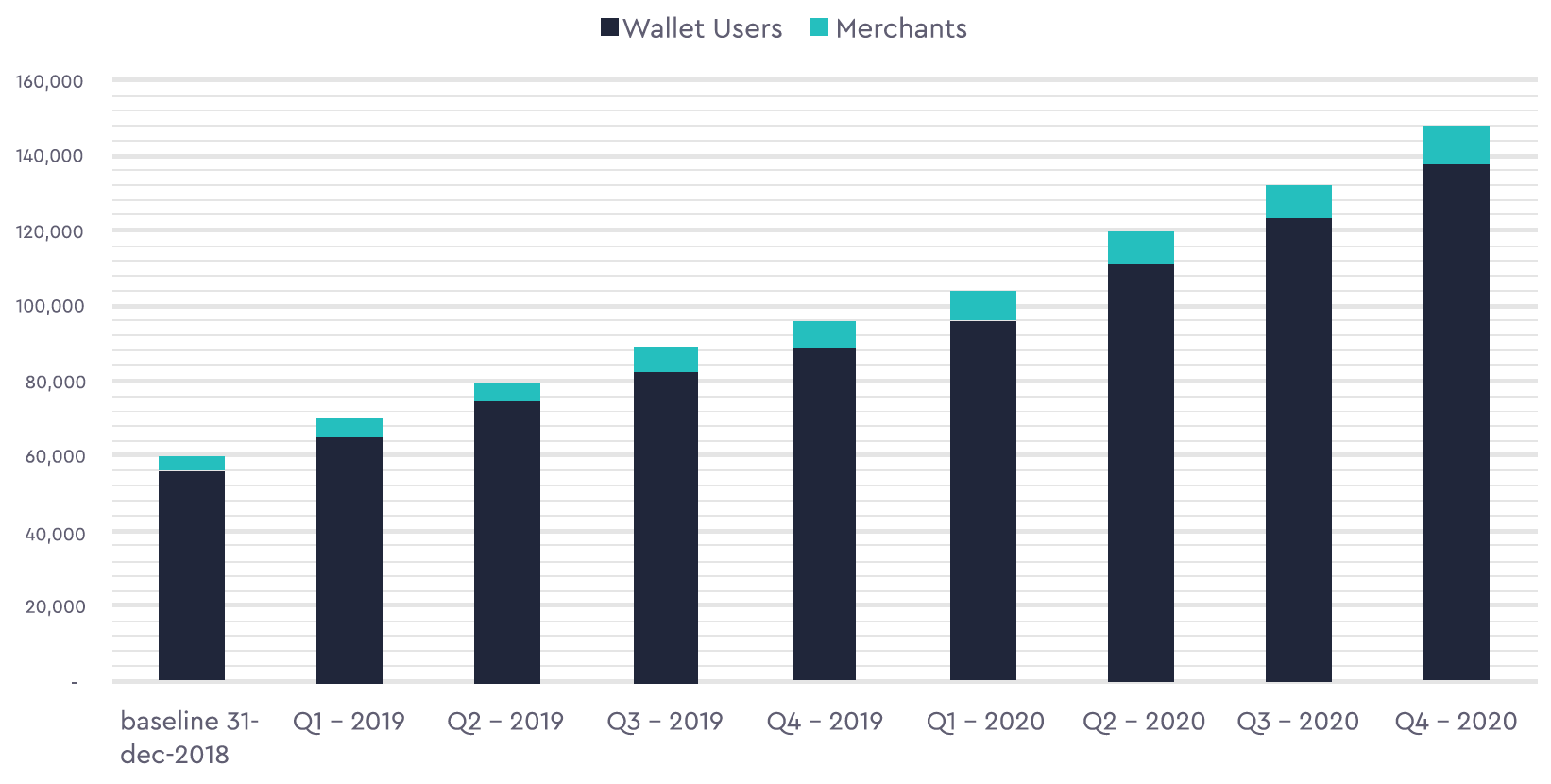 These changing attitudes come at a fitting time, as more merchants are expanding their business models to start accepting cryptocurrencies as payments. The main takeaway here is that as businesses see a greater willingness in cryptocurrency holders to spend their digital assets, they have become more inclined to integrate crypto payments into their operations. A win-win scenario for everyone involved.
Embracing the future of payments
The Dallas Mavericks, a professional basketball team owned by Mark Cuban, have been accepting Bitcoin as a method of payment since 2019. Recently, the franchise announced that it would also start accepting Dogecoin — the cryptocurrency that started as a joke — as a payment method for tickets and merchandise. Whereas Cuban was once a skeptic of cryptocurrencies, claiming that Bitcoin has "no shot as a long term digital currency," it seems the Shark Tank star has had a change of heart.
Microsoft, the world's leading software company, has been accepting cryptocurrency payments since 2014. While founder Bill Gates has recently come out to voice concerns about Bitcoin's energy consumption levels, the company continues to accept the digital asset as payment for products offered on its online store.
It's safe to say that everyone in the crypto space has heard about Tesla's plans to accept cryptocurrencies as payment for their products: the news from the electric car manufacturer alone boosted the price of Bitcoin to record highs, according to an article from The Guardian.
Moreover, with CoinPayments' integration with Shopify, we've provided thousands of merchants the ability to start accepting cryptocurrency payments for their products. The possibilities are now endless.
Whereas the HODL movement was critical at a time where the cryptocurrency market was in its early stages, facing skepticism from most, the modern era is painting a different picture.

Institutional investors are openly embracing the world of cryptocurrencies today, backing their words with action. Cryptocurrency adoption is now at an all-time-high, solidifying its role in the future economy. And, now more than ever, is the time to realize the full potential of these digital assets.