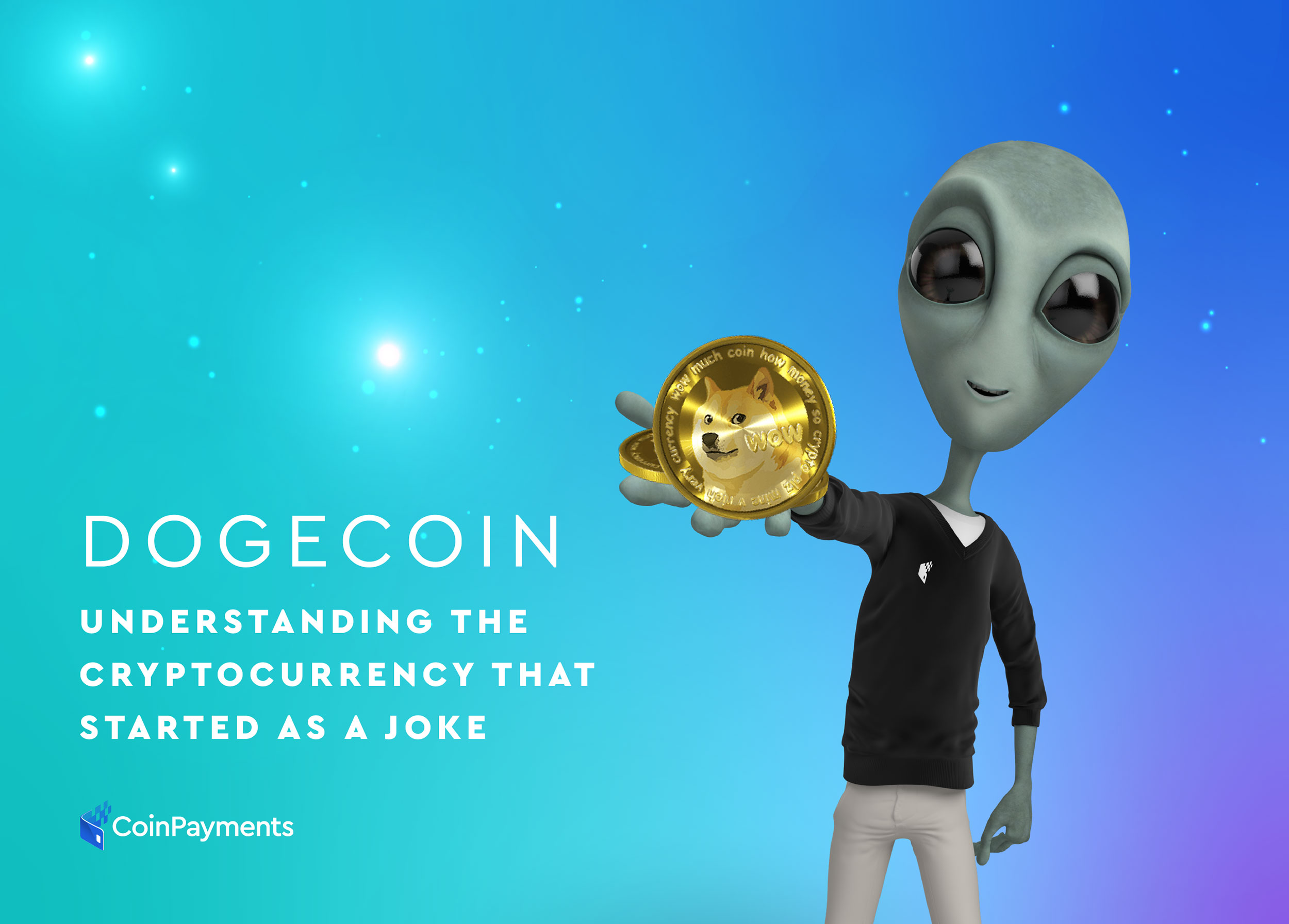 In 2013, digital marketer Jackson Palmer made a tweet that would unknowingly spark the foundation of one of the most popular cryptocurrencies today.
"Investing in Dogecoin, pretty sure it's the next big thing," Palmer tweeted, with a link to a Tumblr post. When the post received an unexpected amount of replies, he decided to secure the domain name with no idea where it could lead. The initiative prompted a response from Billy Markus, a software engineer that saw a missed opportunity to reinvent Bitcoin's logo and make the parody the real deal.
---
Palmer's Twitter account has since been deleted and Markus is no longer affiliated with the project. Still, the movement has gained traction since its inception over seven years ago. In the late hours on the eve of February, #dogecoinarmy climbed to the number-one trending hashtag on Twitter in the United States.
We're here to break down the dogecoin frenzy, tracing it back to its roots, and tracking notable developments since its early origins.
Doge: Yes, like the meme
Self-proclaimed "the internet currency," dogecoin, pronounced dohj-koyn, was dubbed after the meme that broke the internet in 2013. Its mascot, Doge, is a Shiba Inu dog named Kabosu, whose owner was surprised to find it scattered across Reddit as the backdrop to popular memes on the platform.
Seeing the potential in its viral factor, Palmer and Markus joined forces to launch Dogecoin, which officially started trading in late 2013.
Its design has made it a suitable fit for day-to-day transactions, as it outpaces other cryptocurrencies in terms of speed, averaging a 1-minute block interval. With minimal transaction fees, the cryptocurrency has had a greater appeal with crypto affluents, recently reaching a total market capitalization of over US$8 billion.
#dogecointothemoon
Its developers may not have foreseen its success today, but as it turns out, viral memes sell cryptocurrencies. Dogecoin has now become the most talked-about cryptocurrency on Twitter of all time. 2021 has seen the term 'dogecoin' assume a place in the top trending topics quite frequently, with hashtag #dogecointothemoon making waves on social media platforms.
We've seen the extent of Dogecoin's popularity here at CoinPayments. Every month, Dogecoin has been among the top five cryptocurrencies transacted on our platform since 2013, sometimes even landing in the top three. And according to the recent SEO data, keywords like 'dogecoin blockchain', 'dogecoin explained', 'dogecoin core', 'dogecoin founder' are among the most searched.
While the cryptocurrency has seen some skeptics criticize its viability, it has been on the radar of some notable figures.
The Doge days aren't over, hints Elon Musk
Though it may have started as a joke, in recent years, the movement has been gaining more attention. In 2019, Elon Musk tweeted in favor of the cryptocurrency.
"Dogecoin might be my fav cryptocurrency," the SpaceX founder wrote. "It's pretty cool."
Musk's public support of Dogecoin seemed to only amplify in the months following. In 2020, as Bitcoin broke through its all-time heights, he tweeted "One word: Doge," which ensued in a 20% surge in the Dogecoin price.
Then, as a subreddit group WallStreetBets organized to pump heavily-shorted assets like GameStop, AMC Entertainment, and Dogecoin, Musk tweeted a magazine cover featuring a dog with the title 'Doge,' intensifying the spotlight on the digital currency.
Most recently, however, the business magnate took to the new, invite-only social media platform Clubhouse to talk to his followers. During the event, aside from grilling Robinhood CEO Vlad Tenev for restricting trading on the app during the GameStop frenzy, Musk made more comments about Dogecoin.
"Dogecoin was made as a joke to make fun of cryptocurrencies — but fate loves irony," he said. "The most ironic thing would be dogecoin becoming the cryptocurrency of Earth in the future."
We know Elon Musk has an affinity for cryptocurrencies, being vocal about his support for Bitcoin and with his electric car company, Tesla, recently announcing a purchase of $1.5 billion worth of the leading crypto. With #bitcoin once parked on his Twitter bio, it comes as no surprise that the visionary tech entrepreneur finds Dogecoin to be an interesting prospect.
We're now left curious about how long it will take the other tycoons of Silicon Valley to acknowledge the cryptocurrency that started as a joke.