Discover Transformational Experiences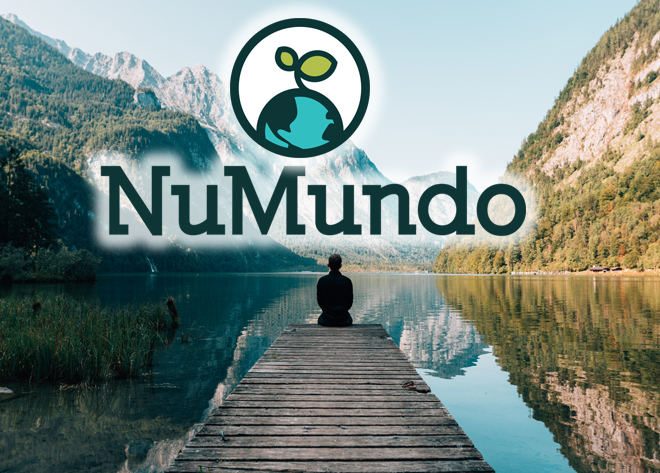 NuMundo is a network of interconnected autonomous, sustainable communities providing meaningful, transformational experiences. CoinPayments is excited to provide NuMundo with the ability to accept cryptocurrency payments for these transformational experiences, which is very aligned with their vision of a decentralized network of communities. NuMundo aims to change the way people live, and CoinPayments aims to change the way people pay, and both promote a new, decentralized alternative to living and finances.
About NuMundo
NuMundo means "new world", one that the company envisions as a decentralized solution to the global climate crisis. The vision of the company is to connect thousands of hubs across the world that promote sustainable and holistic living by producing practical, low-cost solutions to fight climate change.
NuMundo knows the future won't be won through centralized solutions. The revolution that is to come will not be centralized. Instead, the company promotes values and ideas that will facilitate this new way of living through the adoption of:
Ecological cultures – nature balanced with tribal technology
Transformational experiences – opening your mind and shifting your perspective
Immersive education – developing the tools to build the Nu culture of tomorrow
Community currency – with value sharing and co-benefits from network growth
An integrated platform – interlinking nodes that bring a regenerative economy into action
Villages of the future – a decentralized, prosumer society
The ideals that are supported through these decentralized hubs are global in scale and need a robust medium in which to organize their collective know how and energy. By providing a platform to access these locations and their ideas, NuMundo aims to spread the positive, future facing habits that these centres can teach to anyone willing to learn. To assist in this goal, NuMundo has adopted cryptocurrency payments to allow guests to pay for a decentralized living experience with a decentralized digital currency. In the words of NuMundo:
"In order for a culture of decentralization to emerge, we must create spaces that exist outside the influence of centralized systems. When a human being enters a space where different primitives apply, they understand that a different world is possible. Then they begin to contribute towards that world a reality. This is the mission of NuMundo."
DECENTRALIZED LIVING
CoinPayments had the pleasure of meeting the NuMundo team at AnarchaPortugal – an event co-produced by NuMundo that brings free thinkers together to discuss the vision of a new decentralized world. With a new world comes a new way of doing things. Many initiatives are already underway thanks to the work of NuMundo, and now CoinPayments is proud to further the movement by providing a payment processing solution that is equally forwarding thinking and payments with decentralized cryptocurrencies. With cryptocurrency payment processing now offered through NuMundo, it's easier than ever to pay for life changing experiences and be a part of a new wave of environmentally conscious living to help save the planet. So what exactly does living in a decentralized community look like? NuMundo says it best:
"We are a network of 700+ communities across 100 countries. NuMundo is the AirBnB for "decentralized living". We mean decentralized in two ways: 1) Users are able to travel among throughout the network, live the "decentralized lifestyle" while being "at home" in the network, live anywhere and 2) Users learn to live outside the bounds of centralized systems for food, water, energy, and thanks to CoinPayments, money."
Help kick start things for NuMundo and their vision of a decentralized world, by conveniently donating ANY cryptocurrency supported by CoinPayments by sending it to NuMundo's $PayByName: $numundo