CannaSOS is a decentralized blockchain-based platform that uses PerksCoins as a payment medium and is built to improve the cannabis industry in the financial and advertising sectors.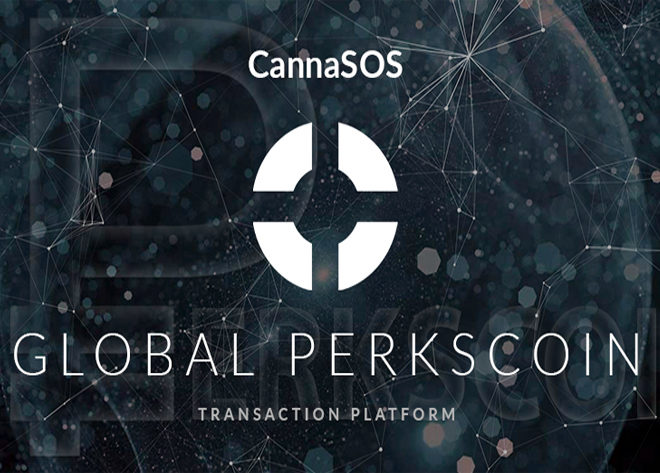 After a very successful crowd sale, CannaSOS has launched PerksCoin (PCT).
PerksCoin is a multi-functional ERC20 token built on the Ethereum blockchain, which can be purchased, earned and spent amongst users and merchants on the CannaSOS digital marketplace. There are 100,000,000 PCT in circulation and PerksCoin is responsible for generating tokens and maintaining liquidity.
CannaSOS is a comprehensive informative social resource, fully devoted to medical marijuana. This company has managed to unite patients, merchants, marijuana advocates, and medical professionals on one platform since January 2015, in a mission to educate consumers and eradicate the stigma that has long afflicted the cannabis industry.
One of the most negatively imposing aspects of operating a legal marijuana business, is the ability to implement a traditional POS system. Since most banking institutions don't support this type of business, the financial toll on legal and authorized marijuana vendors can become challenging.
The FCC's (Federal Communications Commissions) strict regulations on digital media advertising, are yet another major hurdle for cannabis businesses to reach new customers through social networks.
CannaSOS created the PerksCoin platform to merge cannabis consumers and related businesses protecting buyers and sellers engaged in online transactions involving PCT tokens.
In addition, PCT Transaction Platform offers a Secure Sale service – a paid service that aims to reduce fraud in the marketplace while stimulating sellers to build trustworthiness within the network.
The PerksCoin Secure Sale feature guarantees the security of all financial transactions, protecting buyers from unverified sellers, protecting businesses from unverified wholesalers and so forth.
The CannaSOS E-store allows individual users and businesses alike to buy and sell goods and services within the digital marketplace using PCT token and fiat currencies. POS systems and online transaction terminals are equipped with NFC and QR code technology to better facilitate the use of PerksCoin at any authorized retailer on CannaSOS's E-Store and merchant station.
In recent days, CannaSOS announced that it has partnered with Crex24; making PerksCoin available for trading on their platform.
CoinPayments proudly supports PCT on their platform. With CoinPayments you can store, send and receive PerksCoin to anyone in the world, anytime.