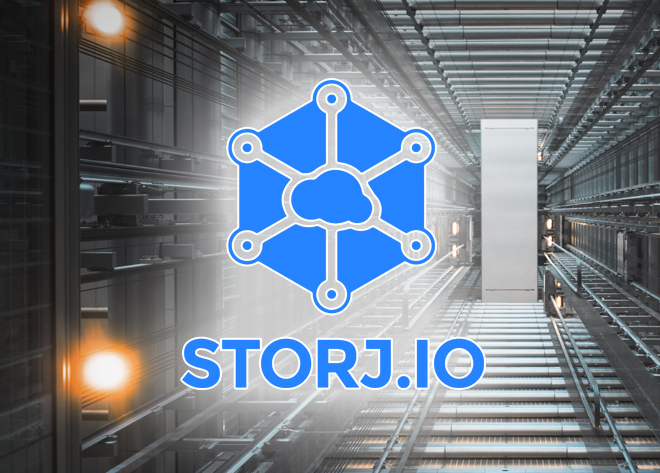 Storj (STORJ): Decentralized Cloud Storage
Storj Quick Stats
| | |
| --- | --- |
| TYPE: | ERC20 Token |
| CREATION DATE: | July, 2017 |
| DEVELOPMENT STAGE: | Full Release |
| CURRENT SUPPLY: | 424,999,998 |
| TOTAL SUPPLY: | 424,999,998 |
| ALGORITHM: | ERC20 |
| PROOF TYPE: | ERC20 Token |
| BLOCK TARGET: | N/A |
The need for storage continues to grow in our data hungry world. The amount of digital data the world creates doubles every year, and new methods for managing this storage are becoming necessary for the sake of sustainability and efficiency. Storj has begun using existing technology as well as new blockchain solutions to decentralize the cloud storage formula and make online storage more efficient and distributed. CoinPayments is happy to support this innovative, decentralized project by offering Storj token payment processing to our merchants worldwide.
How Does Storj and Storj Token Work?
Storj is an online, decentralized cloud solution which utilizes individuals and their storage in their computers to increase the amount of available storage around the world by fully utilizing excess storage capacities. Their mission is to be the largest cloud storage provider in the world without operating a single data center.
The Storj network consists of "farmers" who allow their excess personal storage and bandwidth to be rented out. It is up to ten times faster and half as expensive as traditional data center-based cloud storage solutions. Blockchain is used to ensure ownership and prevent hacking of files; the security of the Storj network outmatches that of traditional cloud storage models.
The Storj token is an ERC20 token which is used to conduct payments within the Storj network. Farmers who rent out their excess storage and bandwidth get paid in Storj tokens and can then convert it on exchanges where Storj has trading pairs or be used to purchase from CoinPayments merchants who accept it as a form of payment.
Why Choose Storj Token?
If you want to make money off your excess storage and bandwidth, Storj now has the solution for you! With sustainability and efficiency in mind, Storj is poised to disrupt the cloud storage business model and bring in a new, decentralized solution to the market that will make you money and bring security to cloud storage. Start supporting their innovative project by accepting Storj payments today!
FURTHER INFORMATION ABOUT STORJ