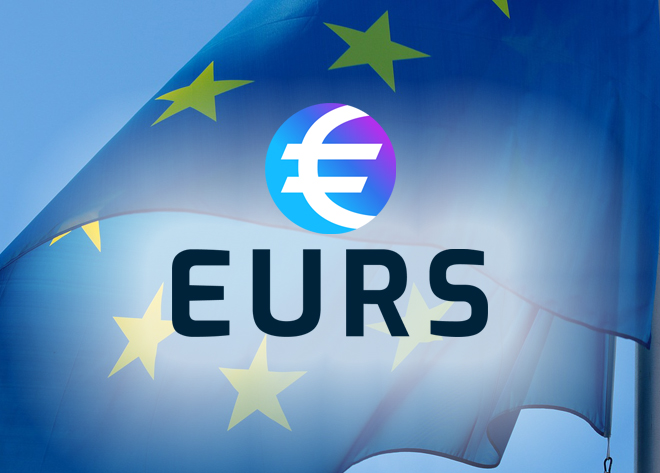 Stasis (EURS): A EURO-Pegged Stable Coin + Flexible Platform
EURS Quick Stats
| | |
| --- | --- |
| TYPE: | Currency |
| CREATION DATE: | June, 2018 |
| DEVELOPMENT STAGE: | Full Release |
| CURRENT SUPPLY: | 30,979,207 |
| TOTAL SUPPLY: | 30,979,207 |
| ALGORITHM: | ERC20 |
| PROOF TYPE: | N/A |
| BLOCK TARGET: | 15 Seconds |
The cryptocurrency market has been on a wild ride the past 18 months. It's understandable that there would be many different attempts to solve the inherent issue of volatility that we all have seen time and time again and ensure that the environment becomes more predictable and reliable in preparation for the next bull run. Stable coins have become a go-to way to address the challenge, and Stasis is one such project that is doing its part in bridging the current gaps between cryptocurrencies and traditional financial markets. Coinpayments is happy to offer Stasis (EURS) payment processing and give our merchants more options for stable coin acceptance.
How Does it Work?
Stasis, named after the balancing of various forces in physics, is a full-service tokenization platform that includes token creation/redemption, third-party audits, custodial services, and expertise on current regulatory environments. The goal of Stasis is to account for all forces that affect a digital asset and include each into the digital ecosystem that has been built for the project, so that as a holder you can feel sure that each consideration for the forces that affect digital finance has been accounted for. The company has published a digital wallet app that is available on the iTunes and Google app stores so you can keep your tokens in the same ecosystem.
The tokenized assets on the platform are backed 1:1 by collateral held in reserve accounts and are verified by top auditors with daily and quarterly statements sent to token holders. Unlike other stable coins that CoinPayments has integrated which use the US dollar as its collateral, the Stasis platform uses the Euro as its stabilizing currency.
The Stasis issuing company is owned and held to account by the Stasis Foundation, with the goal of providing oversight through a board of multiple directors. This ensures that no one person has control over the assets of the company, and due to the diverse background of the directors, the best decisions can be made for the company and the token holders in turn.
Why Choose Stasis?
Stasis has been developed as a platform which incorporates each relevant tool or factor that affects digital currencies. It is prepared for a future of adoption where only the coin with the strongest understanding of the entire financial market will survive. To top it off, its development as a stable coin puts it in a strong position for adoption as digital currencies approach mainstream markets. So, start accepting Stasis (EURS) payments in your business today!
FURTHER INFORMATION ABOUT STASIS
Stasis Website |  Stasis Block Explorer |  Stasis on BitcoinTalk