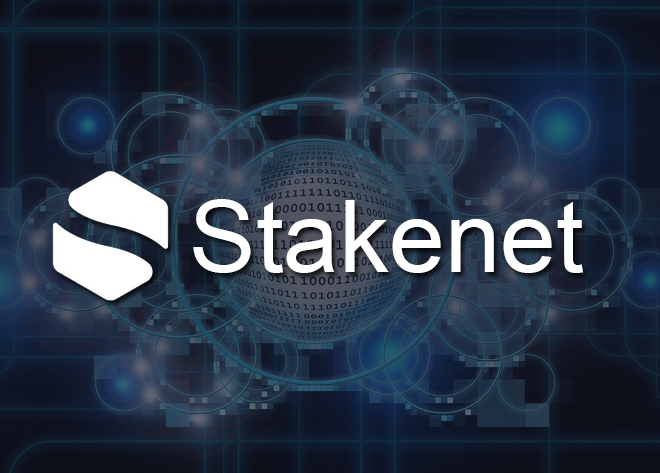 STAKENET (XSN): Instant, Unlimited, Fee-Less Transactions
STAKENET QUICK STATS
| | |
| --- | --- |
| TYPE: | Currency |
| CREATION DATE: | December, 2016 |
| DEVELOPMENT STAGE: | Full Release |
| CURRENT SUPPLY: | 68,259,150 |
| TOTAL SUPPLY: | N/A |
| ALGORITHM: | X11 |
| PROOF TYPE: | PoS/TPoS |
| BLOCK TARGET: | 60 seconds |
Instant. Private. Secure. Need we say more?
Stakenet (XSN) is a cryptocurrency created using the X11 algorithm.  It allows users to stake various cryptocurrencies in one single wallet. Stakenet addresses the issue of staking for nontechnical people by providing a simple user interface at stakenet.io, and accepts term deposits, membership and selling other merchandise. Stakenet is all about simplifying staking, so start accumulating XSN now by integrating CoinPayments into your business to support Stakenet (XSN) payment processing.
This system focuses on technology improvements on the blockchain level, plus it aims to improve the coin by introducing trustless proof-of-stake, which enables cold wallet staking, a lightning network, atomic swaps, multi-currency wallet and cross-chain proof-of-stake functionalities.
As part of Stakenet's ongoing development, they're releasing a front-end customer interface, Stakenet.io, later this month. This will be the world's first truly decentralized cryptocurrency bank and this release will eventually act as the fuel that powers the entire Stakenet network.
How it Works?
XSN is the world's first trustless proof-of-stake coin that allows its users to safely, and conveniently, stake their XSN coins while in cold storage. Owners of XSN will be able to stake their coins eff­ortlessly by setting up a contract with a merchant – allowing the merchant to stake the owner's coins without the need for total control over the coins.
Trustless Proof of Stake (TPoS) technology, a Stakenet innovation, transforms these cold storage devices into profit generating devices. The rewards flow to the coin owner while the coins remain offline. TPoS is fully operational and available for everyone who owns XSN.
On top of this proprietary technology, Stakenet is planning to implement state-of-the-art features such as lightning network, XSN atomic swaps, masternodes, enhanced privacy, and the innovative cross-chain architecture that will allow for inter chain capabilities.
Why Choose Stakenet?
The goal of Stakenet is to create the world's first truly trustless, decentralized, profit-driven economy with the use of TPoS, the highest level of network security using decentralized cold staking, and masternodes, the highest level of providing network services in a truly decentralized world.
Stakenet has the capability to broaden the ecosystem and to make crypto assets more accessible and secure for the average user around the world.
Stakenet's mission is to make the XSN framework an ecosystem that allows easy and secure staking. Part of what they do is strive to invent new applications for TPoS and set up/partner with many di­fferent businesses to implement services such as multiwallets/staking as a service, masternodes as a service, pooled masternodes, and atomic swap services.
Stakenet Features
The Stakenet Network utilizes a technology called Stealth Mode, meaning that a user can choose to send funds to a recipient without any traces. Sender and recipient details are hidden and obfuscated, making it impossible to track your movements.
Stakenet uses a dedicated blockchain (rather than a token built on another blockchain), which records XSN transactions and balances since day one. The network is cryptographically secure, meaning that no one can access anyone's funds unless they have their private key and is fully decentralized, meaning it is not owned by any party who can choose to arbitrarily change the rules.
Stakenet is trustless, making it unlike any other financial system or digital currency. It's the only solution that allows users to delegate the right to grow their funds without needing to actually hand over custody of them.
Get involved with Stakenet and start accepting XSN payments in your business today!
FURTHER INFORMATION ABOUT STAKENET
Stakenet Website  |  Stakenet Block Explorer  |  Stakenet on BitcoinTalk