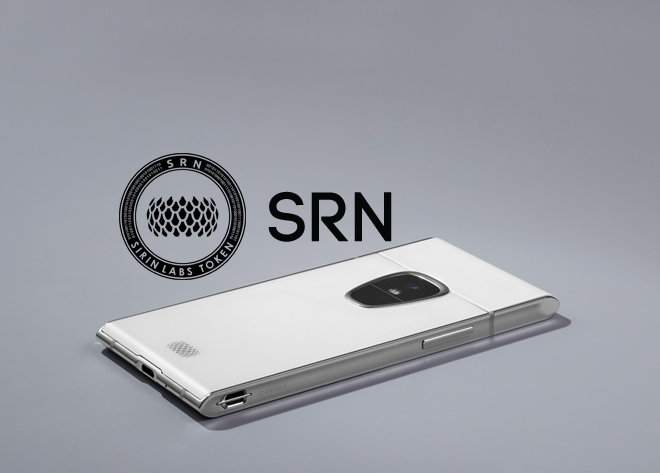 Sirin (SRN): State of the Art Blockchain Smartphone
Sirin Quick Stats
| | |
| --- | --- |
| TYPE: | Currency |
| CREATION DATE: | October, 2017 |
| DEVELOPMENT STAGE: | Full Release |
| CURRENT SUPPLY: | 491,820,906 |
| TOTAL SUPPLY: | 572,166,104 |
| ALGORITHM: | ERC20 Token |
| PROOF TYPE: | N/A |
| BLOCK TARGET: | N/A |
Sirin Labs consists of a team of experts pushing blockchain into the world of mobile technology. They are the developers of Finney, an ultra-secure mobile phone built for convenient access to the blockchain, and the Sirin token, which allows the purchase of all Sirin Labs products and services. Sirin Labs sees an issue in mobile phone security, and the answer for them is blockchain technology. CoinPayments can facilitate Sirin token (SRN) payment processing through our platform.
How Does it Work?
Sirin Labs developed their ERC20 token for customer use to buy their products and services, notably their flagship phone, the Finney. The Finney phone incorporates state-of-the-art hardware and software security technology, 24/7 cyber protection, and includes a private zone for encrypted calling and messaging. It is built with an Android OS based operating system called Sirin OS, so it feels familiar to many phones out on the market but has an ultra-secure cryptography core.
Sirin OS comes with many features to make your experience as valuable as possible with the Finney. It has a built-in cold storage wallet with a decentralized application center (dCENTER), token conversion service, and an array of cyber protection functions to make your mobile experience as secure as possible. You have secure communications over the phone, and since it is blockchain based it's fully tamper proof from external actors. On top of this, there is three factor authentications: biometric, lock pattern, and behavioral.
The token conversion service is proprietary to the phone's software and enables the seamless and automatic exchange between supported tokens and coins, eliminating the need to visit external exchanges. At the center of this is the Sirin token, which is the cornerstone of the Sirin Labs ecosystem which consists of the Sirin OS, Finney smartphone, Sirin decentralized application store, and the Sirin labs brick-and-mortar stores.
Why Choose Sirin?
Sirin Lab's vision is to become the world's leader in secure open source consumer electronic, bridging the gap between the mass market and the blockchain economy. If you're looking for a more secure mobile experience with a tangible product already made, the Sirin Lab team claims that the Finney phone is the phone for you. For more information about our integration of the Sirin token, or to learn about Sirin (SRN) payments, please get in contact with us.
FURTHER INFORMATION ABOUT SIRIN
Sirin Website  |  Sirin Block Explorer  |  Sirin on BitcoinTalk
DISCLAIMER: The views and opinions expressed on this page do not represent those of CoinPayments Inc., Hodltech OÜ or their respective affiliates, employees and representatives (collectively, "CoinPayments"). CoinPayments does not endorse and is not responsible for or liable for the accuracy of any content, or the advertising, products, goods, services, materials or other statements, on this page. Readers should do their own research before taking any actions with respect to, or in connection with, this entity or the content and statements on this page. CoinPayments is not responsible or liable, directly or indirectly, for any damage, expense or loss caused by, or alleged to be caused by or in connection with the use of or reliance on, any content, statements, products, goods or services mentioned on this page.