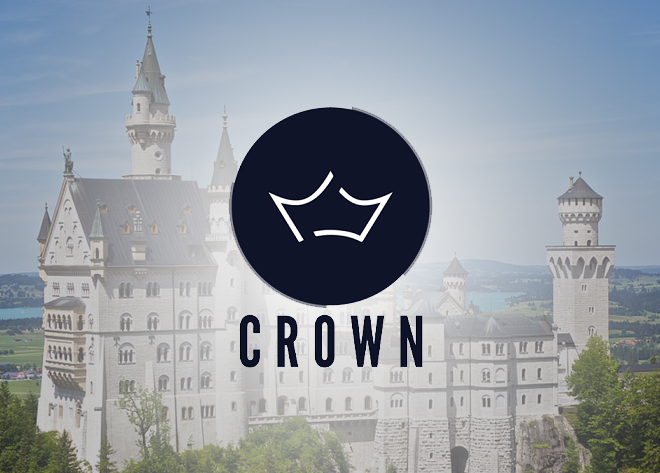 Crown (CRW): Revolutionizing the Blockchain Economy, One Transaction at a Time
CROWN QUICK STATS
| | |
| --- | --- |
| TYPE: | Platform |
| CREATION DATE: | October, 2014 |
| DEVELOPMENT STAGE: | Full Release |
| CURRENT SUPPLY: | 18,531,866 |
| TOTAL SUPPLY: | 42,000,000 |
| ALGORITHM: | SHA256 |
| PROOF TYPE: | PoW |
| BLOCK TARGET: | 60 seconds |
As both a digital token (CRW) and a self-sustainable blockchain platform for building and running economic applications, the Crown platform claims to be revolutionary. CoinPayments offers Crown payment processing to the active and loyal user community of the Crown Platform.
While the Crown platform itself is vast and diverse, most of the community use the platform as a payment service, proof of data integrity, and a support structure for projects ranging from cloud businesses to apps. Crown has chosen to prioritize their user's ease of use, privacy, and overall platform functionality over hyper charging profits. Instead of incredibly inflated, unstable growth, Crown has chosen the path of natural progressive success.
The Crown Platform is built to thrive as more users lend their talents and passion. As the platform grows, it's potential to promote innovation grows exponentially.
"Crown isn't just a team of cryptocurrency experts; it's a thriving community of people who aspire to understand and leverage blockchain technology." – The Crown Squad
The main goal of Crown's platform is to create a community of dedicated users who maintain a free, legally compliant, open-access and decentralized economy. The Crown Platform creates this self-governing community so that users can dictate which user ideas and initiatives to fund through a democratic voting system.
Every person with a stake in the network through node ownership and maintenance has a say in how it's operated and developed. The Crown platform itself will enable community members to legally and transparently trade goods, host applications, store value and manage contractual relationships through the power of blockchain.
How it Works?
To provide scalability and a system that is fault-tolerant, the Crown Platform utilizes secure servers (incentivized nodes) for economic applications. In fact, members of the Crown community can set up their own incentivized nodes to earn CRW while helping to maintain the network.
Built on integrity and transparency as main guiding principles, the Crown community influences every aspect of how the platform is run. Instead of shady backroom deals, Crown's goal is to build a community of dedicated users unified under one vision—a free and open-access decentralized sandbox economy enabled by blockchain technology.
Why Choose Crown?
Build your Private Kingdom with Crown!
The Crown community is a thriving, dedicated, but also incredibly private oasis. The company's focus is on fostering a beautiful, sustainable environment and platform for developers, merchants and communities.
Integrate CoinPayments into your ecommerce platform and start to accept Crown (CRW) payments in your store today!
FURTHER INFORMATION ABOUT CROWN
Crown Website  |  Crown Block Explorer  |  Crown on BitcoinTalk
DISCLAIMER: The views and opinions expressed on this page do not represent those of CoinPayments Inc., Hodltech OÜ or their respective affiliates, employees and representatives (collectively, "CoinPayments"). CoinPayments does not endorse and is not responsible for or liable for the accuracy of any content, or the advertising, products, goods, services, materials or other statements, on this page. Readers should do their own research before taking any actions with respect to, or in connection with, this entity or the content and statements on this page. CoinPayments is not responsible or liable, directly or indirectly, for any damage, expense or loss caused by, or alleged to be caused by or in connection with the use of or reliance on, any content, statements, products, goods or services mentioned on this page.