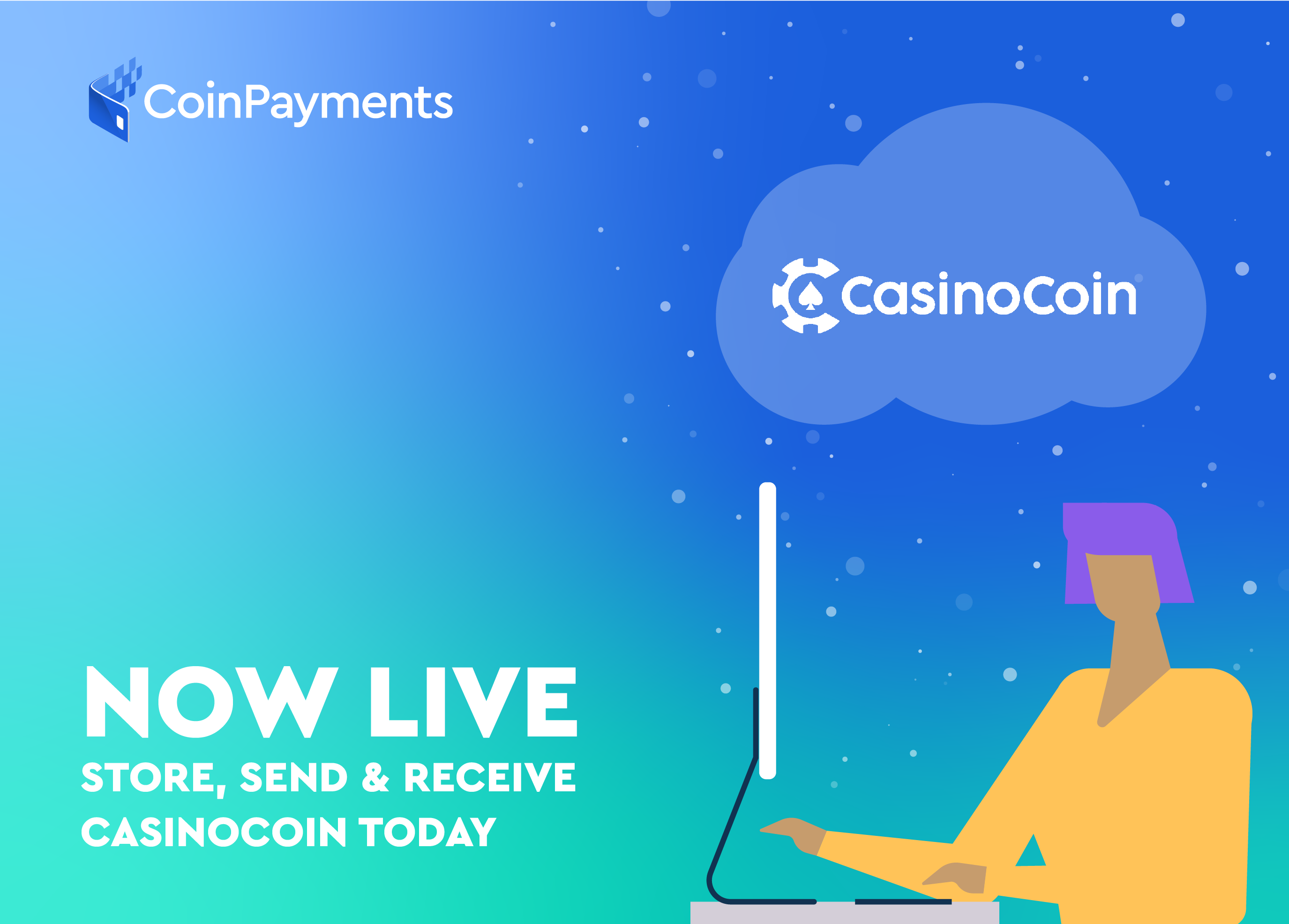 CSC QUICK STATS
| | |
| --- | --- |
| TYPE: | Token |
| CREATION DATE: | July 19, 2013 |
| DEVELOPMENT STAGE: | Full Release |
| CURRENT SUPPLY: | 39,999,857,223 CSC |
| TOTAL SUPPLY: | 39,999,857,223 CSC |
| ALGORITHM: | Scrypt |
| PROOF TYPE: | N/A |
| BLOCK TARGET: | 30 seconds |
CasinoCoin; The Blockchain for Gaming
Cryptocurrency in the online gambling world has seen enormous growth over the last few years. This surge is a testament to the ever-changing gaming industry and the world's careful steps in incorporating cryptocurrencies into an already risky market.
Cryptocurrencies are changing the playing field, and the gaming industry is merely one of the many sectors that heavily highlights the global dominance of crypto.
Many would disagree that cryptocurrencies are here to stay, but "blockchain technology" is, without a doubt, one of the most important words of the decade – for it represents a global shift of many industries, specifically gaming.
By revolutionizing transactions and enhancing players' experience, CasinoCoin aims to be at the forefront of this revolution.
This fully regulated cryptocurrency uses Ripples' (XRP) code to take advantage of XRP's speed, scalability and efficiency and, ultimately, allowing for access to the many bank-friendly features it has to offer. Though CSC is built with XRP's code, it utilizes its blockchain technology. It will never be susceptible to network outages that can be common due to the number of applications built on the Ethereum protocol.
Gaming has been a highly regulated space for many decades, and the laws surrounding AML & KYC are ever-changing to adapt to this new wave of "internet money."
CasinoCoin is on par with the best blockchain technology that financial institutions currently employ, creating the most trusted and transparent cryptocurrency environment.
How does CasinoCoin work?
User installs BRM
User is KYC'd by a licensed partner
User deposits CSC from exchange into BRM
User plays
User withdraws CSC
CasinoCoin aims to create a secure, transparent yet private user experience that will not only enhance the players' user experience but will please regulators in the field who are striving to keep the online gaming space a fair playing field.
CoinPayments is proud to offer payment processing for CasinoCoin and appreciate the teams' efforts in creating a regulated, compliant project that benefits many avid gamers and the cryptocurrency space as a whole.
You may now Store, Send & Receive CasinoCoin.
Play safe out there!
DISCLAIMER: The views and opinions expressed on this page do not represent those of CoinPayments Inc., Hodltech OÜ or their respective affiliates, employees and representatives (collectively, "CoinPayments"). CoinPayments does not endorse and is not responsible for or liable for the accuracy of any content, or the advertising, products, goods, services, materials or other statements, on this page. Readers should do their own research before taking any actions with respect to, or in connection with, this entity or the content and statements on this page. CoinPayments is not responsible or liable, directly or indirectly, for any damage, expense or loss caused by, or alleged to be caused by or in connection with the use of or reliance on, any content, statements, products, goods or services mentioned on this page.