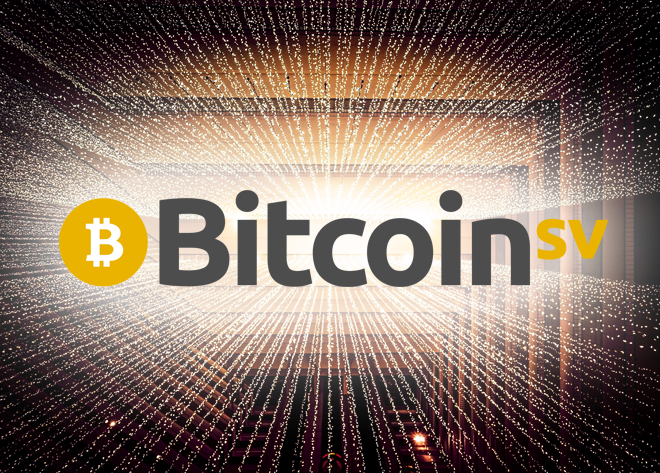 Bitcoin SV (BSV): Reclaiming Satoshi's Vision
Bitcoin SV Quick Stats
| | |
| --- | --- |
| TYPE: | Currency |
| CREATION DATE: | November, 2018 |
| DEVELOPMENT STAGE: | Full Release |
| CURRENT SUPPLY: | 17,532,846 |
| TOTAL SUPPLY: | 21,000,000 |
| ALGORITHM: | SHA256 |
| PROOF TYPE: | PoW |
| BLOCK TARGET: | 10 minutes |
Bitcoin SV (BSV) claims to be the rebirth of the original "Satoshi Vision" for Bitcoin. BSV is a hard fork of Bitcoin Cash (BCH), which itself is a fork of Bitcoin (BTC).  BSV is built on four pillars which will help guide its development to becoming a global blockchain for digital commerce. A commitment to stability, scalability, security, and safe instant transactions will provide the foundation for Bitcoin SV going forward. Merchants especially should strive to find all four of these characteristics in any of the coins they accept, so the addition of Bitcoin SV to the CoinPayments platform should help businesses looking for Bitcoin SV (BSV) payment processing support!
How Does it Work?
Bitcoin SV's vision of the four pillars help address some of the pressing issues facing cryptocurrencies today.
First, by focusing on stability, Bitcoin SV aims to restore the original Satoshi protocol and keep it stable, so that enterprises have a steady blockchain platform upon which to build their applications. No more constant experimentation by developers to the Bitcoin protocol. This will help the BSV blockchain become more widely used, and help bring real (not speculative) and stabilized value to the BSV cryptocurrency. The BSV cryptocurrency will be more valuable to businesses who rely on their money to be as involatile as possible so their cash flow is predictable, and their business risk can be managed effectively. Via the BitcoinSV.io website: "The Bitcoin SV vision is to provide assured stability with only a limited and well-known set of changes planned to restore the Bitcoin protocol to its original design and enable innovation to occur on top of a stable base protocol."
Second, the push to prepare Bitcoin SV for its massive scale needed to be a global money platform is underway. With the future in mind, the development team behind the Bitcoin SV Node (the reference implementation for BSV) has already developed software improvements to help nodes propagate big blocks and transactions faster. In addition, it has now publicly launched the BSV Scaling Test Network (STN) to push the boundaries of bigger blocks and higher volumes of transactions, and to identify bottlenecks and performance measurement of proposed changes. This testnet runs on a continuous cycle of performance tests and the results of those are available to the public to make informed scaling decisions.
Third, security will be paramount, and the team behind the Bitcoin SV Node claims to have put into place a rigorous quality assurance process for the node implementation, and are the first to have any Bitcoin node implementation security audited (by a third-party security audit firm). Like other leading technology companies, they also have a bug finding program where rewards up to $100,000 (payable in BSV) will be dispersed for finding and responsibly disclosing vulnerabilities in the node implementation.
Fourth, and this ties in with the third pillar, is the ability to support safe instant transactions for merchants. With software improvements and analytics, it will be possible to more safely trust that instant Bitcoin transactions can be accepted without waiting for a long confirmation time.
Finally, the Bitcoin SV ecosystem has big visions for the BSV blockchain – including to one day subsume the Internet itself. That's the goal of the Metanet project, for the BSV blockchain to enable storage and distribution of Internet content within Bitcoin transactions, combined natively with Bitcoin's ability to do micropayments. This opens up a new world of business possibilities for how Internet content and personal data can be access and monetized through the BSV blockchain.
Why Choose Bitcoin SV?
Supporters who want to see BSV develop and progress can support the project through accepting it in their stores or using it to buy goods and services.
For more information about our integration of Bitcoin SV or to learn about Bitcoin SV payments, please get in contact with us.
FURTHER INFORMATION ABOUT BITCOIN SV
Bitcoin SV Website  |  Bitcoin SV Block Explorer  |  Bitcoin SV on Bitcoin Talk
DISCLAIMER: The views and opinions expressed on this page do not represent those of CoinPayments Inc., Hodltech OÜ or their respective affiliates, employees and representatives (collectively, "CoinPayments"). CoinPayments does not endorse and is not responsible for or liable for the accuracy of any content, or the advertising, products, goods, services, materials or other statements, on this page. Readers should do their own research before taking any actions with respect to, or in connection with, this entity or the content and statements on this page. CoinPayments is not responsible or liable, directly or indirectly, for any damage, expense or loss caused by, or alleged to be caused by or in connection with the use of or reliance on, any content, statements, products, goods or services mentioned on this page.