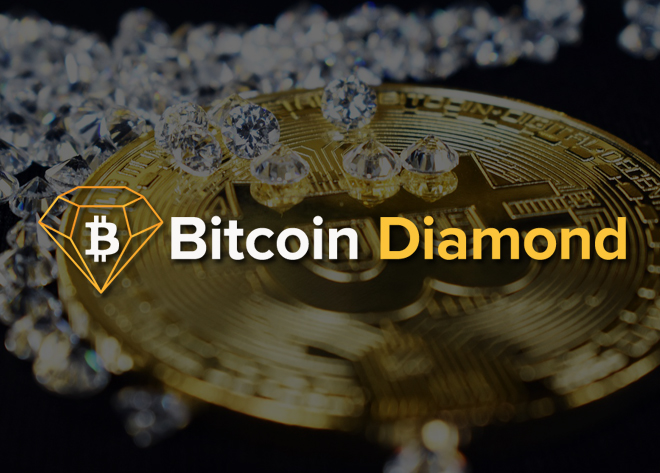 Bitcoin Diamond (BCD): Convenience and Versatility
Bitcoin Diamond Quick Stats
| | |
| --- | --- |
| TYPE: | Currency |
| CREATION DATE: | November, 2017 |
| DEVELOPMENT STAGE: | Full Release |
| CURRENT SUPPLY: | 188,156,897 |
| TOTAL SUPPLY: | 210,000,000 |
| ALGORITHM: | X13 |
| PROOF TYPE: | PoW |
| BLOCK TARGET: | 10 minutes |
Bitcoin Diamond (BCD) is a fork of the original Bitcoin blockchain that keeps in line with Satoshi's vision of a peer-to-peer electronic cash system accessible and usable to everyone, regardless of status or country of origin. Due to the high demand on the Bitcoin network, the Bitcoin Diamond team decided to create a new blockchain with a different, more scalable cryptocurrency that will be ready for the mass adoption of the cryptocurrency market. CoinPayments has integrated Bitcoin Diamond (BCD) payment processing for our merchants to use worldwide.
How Does Bitcoin Diamond Work?
Bitcoin Diamond was created to address the scaling and speed issues with the original Bitcoin blockchain. Bitcoin Diamond features larger block sizes to address scaling issues, 8 mb versus 1 mb on Bitcoin, as well as faster transactions, diluted transaction fees, and ten times the supply.
BCD uses the Segregated Witness (SegWit) process to optimize storage in each block by segregating the signatures required to perform the transaction. This, too, prevents malleability attacks (in which the receiver modifies a sender's transaction ID in order to get more coins) by ensuring that if the attacker changes a transaction ID, it will also nullify the digital signature and the transaction will fail.
Further, the BCD blockchain utilizes the Lightning Network for their transactions to further increase their speed by opening a secondary payment channel that can be sent to other participants before being confirmed on the main chain. This allows those users to make instant transactions at a nearly limitless pace for a very low cost.
Like Bitcoin, BCD utilizes the Proof-of-Work (PoW) algorithm for mining. However, the original mining sector for Bitcoin became highly competitive over the years and the development of ASICs allowed those with access to the latest hardware to outpace traditional miners with ease. The new PoW method used by BCD is an improvement upon the X13 PoW algorithm and makes mining centralization very difficult and widely accessible to the average miner with a graphics card.
Why Choose Bitcoin Diamond?
From the Bitcoin Diamond white paper: "BCD's objectives are to foster the widespread use of Bitcoin Diamond around the world, to empower unbanked people to use Bitcoin Diamond to build wealth for themselves and their families, to establish Bitcoin Diamond as the number one cryptocurrency used in emerging economies, and to make Bitcoin Diamond accessible and usable for everyday transactions". This mission is one that the cryptocurrency community in general is pushing, and one that aligns with the vision of Satoshi when he made the original Bitcoin whitepaper.
Whether you're a merchant or a wallet user, you can start accepting or sending Bitcoin Diamond (BCD) payments through CoinPayments today.
FURTHER INFORMATION ABOUT BITCOIN DIAMOND
Bitcoin Diamond Website | Bitcoin Diamond Block Explorer | Bitcoin Diamond on BitcoinTalk
DISCLAIMER: The views and opinions expressed on this page do not represent those of CoinPayments Inc., Hodltech OÜ or their respective affiliates, employees and representatives (collectively, "CoinPayments"). CoinPayments does not endorse and is not responsible for or liable for the accuracy of any content, or the advertising, products, goods, services, materials or other statements, on this page. Readers should do their own research before taking any actions with respect to, or in connection with, this entity or the content and statements on this page. CoinPayments is not responsible or liable, directly or indirectly, for any damage, expense or loss caused by, or alleged to be caused by or in connection with the use of or reliance on, any content, statements, products, goods or services mentioned on this page.