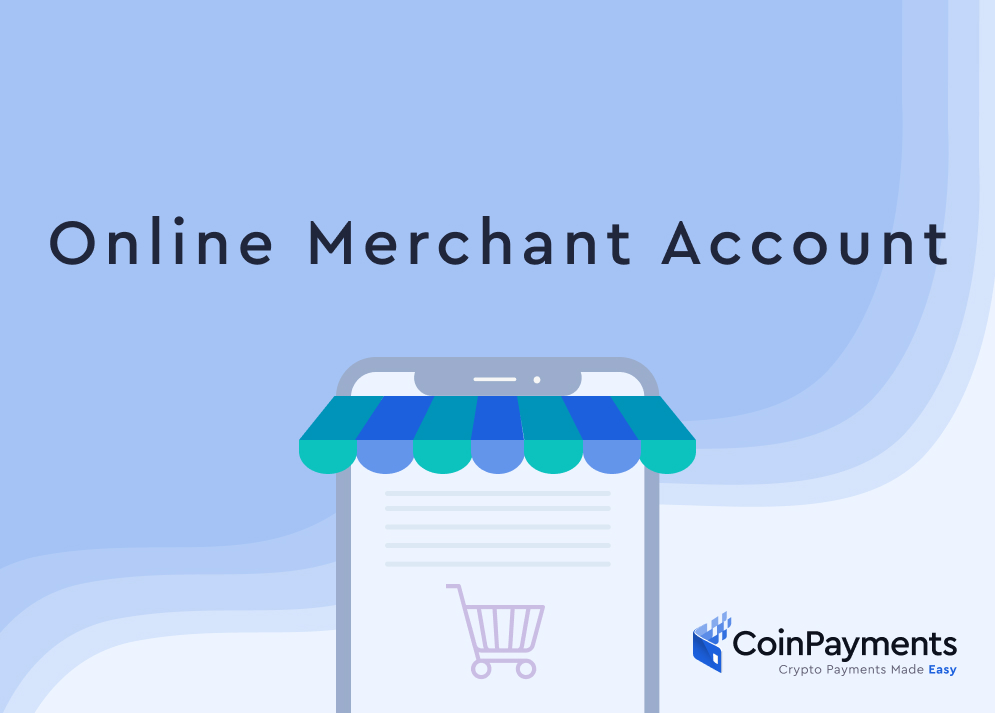 Running an eCommerce store is fundamentally different from operating a retail store for one big reason: transaction security.
Unlike with a brick-and-mortar store, you can't accept cash for payments from your customers. Not only would it take too long to arrive, but it would also be at risk of being stolen in transit. You would also have very little way to confirm that you were being paid the amount of money you were owed.
To solve this problem, eCommerce websites universally rely on secure payment portals that allow customers to pay them digitally using payment cards and other methods.
None of that would work, however, without an online merchant account. Let's break down what exactly an online merchant account is and why you should have one for your eCommerce store.
Why You Need an eCommerce Merchant Account
At its core, a merchant account at a bank is necessary for secure eCommerce transactions to occur no matter what's being traded.
The basic transaction process for an eCommerce store works like this:
First, a customer visits your store and places an order

They input their payment method and information, like their credit card number, into a secure payment portal page

Your eCommerce website will then connect to a processing bank, as well as Visa, MasterCard, or the banks that issue a customer's credit card

After everything is connected, your payment processing service or system will verify that the customer has the funds necessary to make the purchase

If they do, money will be funneled into your merchant account and your customer's order will go through

All the while, your customer's payment information will be kept safe to prevent identity theft or funds theft
To facilitate such a complex transaction, your business needs several major systems, including:
SSL certification, which uses secure socket layers to encrypt data both to and from your website

An eCommerce shopping cart, which is a type of eCommerce software that collects and organizes the products your customers pick out from your online store

A payment gateway, which is a service that connects the shopping cart to your merchant's payment processor system. The payment gateway also collects transaction information, like credit card numbers.

The payment processor system takes the information gathered by the payment gateway and sends it to the card issuer for transaction approval. The approval response is sent back to the payment gateway.
So, what role does an eCommerce merchant account play in all this? An eCommerce merchant account is provided by a processing bank (which must be a member of either MasterCard or Visa). It links the components together–the payment gateway and payment processor system–so the transaction goes through.
After a payment transaction is processed on your site, the processing bank will credit your merchant bank account for the total transaction amount. It will also subtract a processing cost (one of many potential fees listed on the merchant agreement).
So, put simply, your business needs an eCommerce merchant account so that you can accept online payments from your customers securely and expediently. Without an eCommerce merchant account, any payments would be insecure and take too long to be worthwhile.
In regards to merchant accounts for crypto transactions, this is especially true. Having a merchant account that accepts crypto transactions allows flexibility and versatility for online businesses and customers alike. But you need an eCommerce merchant account that accepts cryptocurrencies in order to process these transactions safely and quickly.
Remember, cryptocurrencies usually need to be converted into fiat currency before major banks can process them. An eCommerce merchant account that accepts crypto can ensure that this occurs or transfer coins into an acceptable coin wallet attached to your store.
Aside from the technical improvements, you'll see by adding an eCommerce merchant account, there are several other benefits as well. 
Online Brand Awareness
Signing up for an online merchant account can also do wonders for your online brand awareness. By getting a merchant account, you'll become more accessible to more customers and rank more highly on Google's search engine results.
All of this will make you a more attractive stop for customers in your target audience, growing your profits as a result.
Increased Security
An online merchant account can also increase the security of your eCommerce store. As mentioned, most online merchant accounts use SSL certification and other digital security tools to encrypt the data and traffic to and from your website.
Furthermore, payment gateways are secure services by their very nature, preventing hackers or other cybercriminals from accessing consumers' payment or personal information. You must offer secure transactions on your eCommerce store. If you don't, people will visit your store no matter how popular your products are since they won't feel safe spending their money there.
Multiple Payment Methods
Perhaps most importantly, an online merchant account allows your business to accept multiple payment methods, including crypto payments. Many of your most profitable customers may potentially use cryptocurrencies for their online shopping because of its security and speculative value.
If you don't accept crypto at your store, you may be cutting off a potentially large source of revenue for your online business. An eCommerce merchant account will let you accept Bitcoin and other altcoins safely and securely, all without having to deal directly with wallet addresses and other steps.
In other words, an eCommerce merchant account streamlines the crypto payment process for everyone.
Of course, an online merchant account also lets you accept payments for your online store in other ways, such as using credit or debit cards, e-checks, and even emailed invoices.
Online Merchant Account Services
Arguably the best way to make sure you can accept crypto and other payment methods online is to sign up for an online merchant account service. Online merchant account services package everything you need to accept payments from your customers into a single platform, minimizing the time you have to spend integrating multiple tools into your eCommerce site.
For example, CoinPayments's merchant account tools include shopping cart plugins, payment buttons, API and IPN integration controls, and even a POS interface system. All in all, it's the perfect solution to ensure your business can take advantage of the growing crypto market and accept crypto from future customers.
Online Payment Processing
In addition to the direct tools you need to facilitate online transactions, CoinPayments also provides online payment processing services. With CoinPayments, you can accept Bitcoin and various altcoins for your online business just as quickly as you can accept credit or debit card transactions for fiat currencies.
Additionally, each transaction on CoinPayments is totally encrypted to ensure security, both for your business and for your customers' personal information. With CoinPayments, your customers will feel safe shopping on your site.
What to Look for in an Online Merchant Account
There are many online merchant account services you can sign up for. With that in mind, let's take a look at some of the key factors you should look for to ensure you sign up for the best service for your business needs.
Website Integration
For starters, always look for merchant accounts that can integrate easily with your existing eCommerce site. Take the hosting provider or site builder you've used into account; for example, Shopify can integrate with a wide range of online merchant account since it is a website builder explicitly designed for eCommerce businesses.
However, your website may be more or less flexible on this point. A merchant account must integrate with your existing site, or you won't be able to use it to its fullest extent or at all.
This is just one more reason why CoinPayments is a great option to accept crypto payments. Sign up for CoinPayments' merchant account and you'll be able to easily integrate its platform into your website using plugins, custom APIs, or even pre-built buttons you can quickly copy and paste.
Accepts Different Types of Payment Cards
Make sure that any online merchant service you sign up for accepts different types of payment cards, including credit and debit cards from multiple providers. As a rule of thumb, remember that the more payment methods you allow on your website, the more money you'll make since you'll allow more people to shop there.
Naturally, you should also look for an online merchant account service that allows you to accept crypto payment cards, including crypto debit cards and crypto rewards credit cards.
Crypto rewards credit cards aren't the same as traditional credit cards. They don't always let you pay back your card balance with Bitcoin or the coins. But they do reward their users in cryptocurrencies or other crypto-related bonuses, helping to bring more people into the worldwide coin network.
Crypto debit cards are straightforward, on the other hand. Users can convert Bitcoin or other coins into fiat currency and load the debit card with that currency, then use the card at an online store such as yours. They're somewhat like prepaid cards in this way.
Regardless, the merchant account you choose should allow you to accept both types of crypto payment cards to appeal to a broader audience and get more people shopping at your online store ASAP.
Customer Support
Of course, you'll also want an online merchant account that has good customer support, especially one that offers multiple channels. For instance, a merchant account that allows you to contact its customer service team using email, live chat, and telephone numbers is probably a better bet than a merchant account service with only one customer service channel, like email responses.
The more responsive and open a customer service team is, the better. You'll be able to contact the merchant account service if you ever encounter a problem with the transaction, have difficulty integrating the service into your website, and more.
To determine whether an online merchant account provider has a good customer support team, check out reviews for the service. Disgruntled former users will generally not hesitate to let you know if a particular merchant account service isn't worth your time.
Low Fees
Lastly, always look for an online merchant account that has low fees and a reasonable pricing plan. The majority of merchant account providers offer a single plan, making sifting through the different options easier on your end. The pricing plan can vary from provider to provider.

CoinPayments has some of the lowest fees of any crypto payment processor on the market, and fee information is directly available on our website.
For example, some merchant account providers charge a flat rate for any credit card or crypto card processing your business does. Others will charge variable rates based on the amount of business you have on a month-to-month schedule. So if you process more credit card transactions during one month, you may pay more or less than when you process fewer credit card transactions during another month.
Additionally, lots of merchant account providers charge extra fees. You may be charged a flat rate for the service overall, and the fee can be charged either monthly, annually, or at some other cadence. Business owners will also be charged interchange fees; credit card companies determine these rather than merchant account providers themselves.
In general, debit card transactions have lower interchange rates than credit card transactions, though this is not a hard and fast rule. There's no way to escape from interchange fees entirely. Unfortunately, they're how credit card processing companies make a profit.
All in all, do an in-depth review of a merchant account provider's fee structure and costs before signing on the dotted line. This way, you'll be able to get the best bang for your buck without being charged extra fees for no reason.
Conclusion
Ultimately, any successful online store needs to accept online payments securely and from as many sources as possible. To do that, you'll need an online merchant account.
Why wait? You don't need to do any extra research when you can simply visit CoinPayments's site and sign up for one of our merchant accounts. Start accepting crypto from your customers with CoinPayments today!
Sources
What Is a Merchant Account? | Investopedia
Mastercard Interchange Fees & Rates 2020 Explained | MasterCard
Payment Gateway vs. Processor: What's the Difference? | business.com