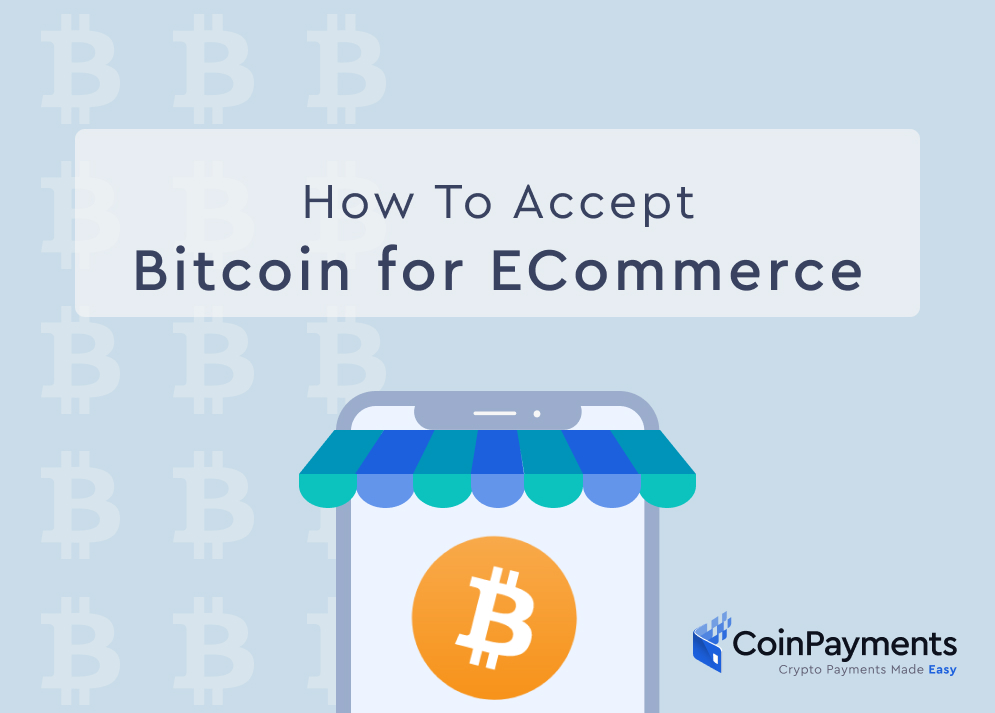 Introduction
Bitcoin is almost synonymous with the rise of cryptocurrency in the public imagination. From its humble beginnings in 2009 to its bumps and staggers until 2017, when it truly became the giant it is today, it has always been an intriguing case study in cryptocurrency. It is the most popular cryptocurrency, so then comes the question: what can you do with it?
Well, unsurprisingly, you can use it as currency. Business owners need to consider accepting Bitcoin and other digital currencies on their eCommerce platform. This article will explain the benefits of accepting all cryptocurrencies, and especially Bitcoin payments. Then it will give tips in helping to integrate CoinPayments into online commerce platforms.
Why Accepting Bitcoin Is Beneficial
There are many benefits to accepting Bitcoin (and cryptocurrency in general). This section will run through a few reasons briefly.
Widening Customer Base
By accepting the most popular cryptocurrency, small merchants can actually open up more potential customer bases they previously had not tapped into. Crypto transactions have no border, which lets people pay for goods and services from anywhere in the world. In a way, it helps to bank the unbanked, as people don't need to have a bank account to make a crypto payment.
Lower Processing Costs
CoinPayments has a set 0.5% processing fee for merchants compared to the 3.5-4% fee that is normal for credit card payments. This increases merchant's ability to keep the money they earn through their goods and services. This can also be passed on to the consumer and give merchants a competitive advantage over those that may not use Bitcoin.
Diversification
Another reason to accept Bitcoin is that it provides diversification of currencies and payments for merchants. Giving customers various options on what to pay with helps you stand out from your competitors.
Though only a few reasons are listed, there is a growing list of positives to accepting Bitcoin and other cryptocurrencies on eCommerce platforms. Not only is this possible for the big companies like AT&T, Microsoft, and Tesla, but also for smaller merchants due to a plethora of options of services to help no matter the size of the business. The next section will walk through some options as well as what to look for in a provider.
Bitcoin Integration for Small Business
The first step for a merchant to take when thinking about accepting Bitcoin and other cryptocurrencies is understanding what each provider can do and how they interact or integrate with a merchant's online store. There are a few pieces of information to look at when choosing an online integration partner for cryptocurrencies.
Processing Fees
Every company has its own fee structure, so a merchant needs to do their due diligence and learn how much they will have to pay from each transaction and where this money will go. CoinPayments, for example, offers industry-low processing fees of only 0.5%.
Interface
Like with any plugin, the user interface is an important piece of deciding which to use. Some interfaces can only be formatted and rendered correctly on a computer, while others are usable within an app.
Withdrawal Limits
Like any sort of payment processing, there will be a wait time for the transaction to clear all banks. While crypto might be faster overall, some providers will limit how much you can change over or withdraw per 24- or 48-hour window. This is included as a safety measure, so make sure you check it before signing up with any payment processor.
Payment Gates
Some providers require merchants to upgrade to a paid subscription to keep them from paying exorbitant rates on exchanges and transfers of cryptocurrencies. While this is meant to give users an exclusive experience, it is another fee for merchants to consider when looking for the right provider.
Alternative Coins
It is important also to consider that many consumers use more than one coin if they are willing to pay for goods and services with crypto. Because of this, consider a provider that offers various altcoins to be used. CoinPayments offers over 120 cryptocurrencies for merchants and over 2,200 cryptocurrencies for wallet users.
Availability
Since one of the good things about crypto is its ability to be used internationally, make sure your provider is supported in all the places you would like to do business. Some are bound to specific states in the U.S., and some are bound to countries. Research where the program is supported before committing to a provider. CoinPayments, for example, is available in over 190 countries.
Who's Accepting
Retailers are actively adopting Bitcoin amid its increased use in online transactions. From Etsy to Whole Foods to other major companies seeking to accept cryptocurrency as a payment method, like Starbucks for example, the financial world is adapting to the fast-paced change of blockchain technology more and more each day.
If you're an online merchant looking to accept payment in Bitcoin, platforms like Shopify have integrated with payment processors, allowing eCommerce stores to accept Bitcoin on customer purchases.
Nowadays, businesses can accept crypto payments not only on their website but also in their brick-and-mortar stores.
Integration With ECommerce Marketplace
While this is the last point on the list, it is certainly the most important. If you have already set up your eCommerce marketplace with a provider, you need to ensure that whatever provider you set yourself up with is supported there.
CoinPayments, for example, offers pre-built eCommerce plugins that are very easy to use on various platforms. There are also other options to link your eCommerce website to your CoinPayments accounts, such as custom APIs, payment buttons, and invoice links. With easy-to-use tools and a great interface, it makes shopping and setting up the eCommerce website equally doable.
Once you have narrowed which provider you are looking for, there are a few steps to really integrate their services on your platform (if possible). If you decided to go with CoinPayments, then check out our Integration Guide, which has everything you need to know to get your crypto payments going.
In conclusion, accepting Bitcoin is not only easy and possible, it is actually becoming a widely accepted business practice, especially for eCommerce. The big brands have been doing it for a while, but with easy-to-use providers like CoinPayments, it is possible now more than ever for any size business to find the right provider and start accepting the currency of the future.
Sources:
Most Popular Types of Cryptocurrency | NextAdvisor with TIME
How Many People Actually Use Bitcoin in 2020? | by Jason Deane | The Startup