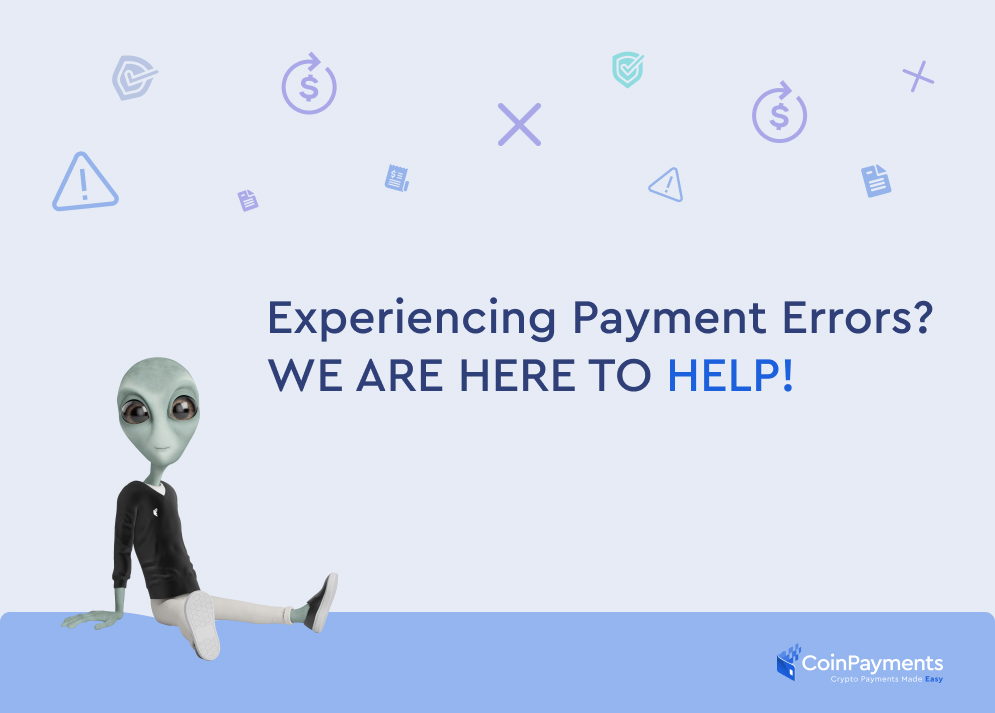 As either a CoinPayments merchant accepting crypto payments or as a consumer making a purchase with crypto, there are a number of potential errors that may occur when you are trying to complete payment. Examples of such errors include overpayments, underpayments, or even timed-out payments. When any of these potential errors occur on the CoinPayments platform, our systems trigger an automated flow to streamline the process of resolving any mispayments.
Refunds
When it comes to refunds, our automated flow involves sending an email to the buyer's email address that was provided at checkout. If the buyer does not engage with the first email, another 4 email reminders are sent over the following 4 weeks. To process the refund, the user simply needs to click on the link in the email and enter the wallet address where the refund should be received. Please note, we send a refund for the same amount that was sent, minus the network/transaction fee of that coin.
Overpayments
Sometimes a buyer can accidentally send too much crypto as payment for a product or service. In this case, merchants receive the full payment but our system will email via our automated refund flow to let the buyer claim a refund for the overcharged amount.
Underpayments
This is the most common payment error that occurs because when a buyer uses a wallet to send a payment, the wallet often deducts a sending fee from the amount being sent. This makes the actual amount being sent slightly less than the amount we're expecting to receive to consider the payment complete.
If less crypto than required is sent to a merchant, the buyer will be notified to pay the balance owed via email with a link to complete the payment. If the buyer does not complete the payment, reminder emails will be sent via our automated refund flow to claim a refund of the underpayment they made.
Timed-Out Payments
When a buyer starts the checkout process, they will have a certain amount of time to complete the payment. The payment is considered complete when it's confirmed on the blockchain. So, even if you send the payment within the given timeframe, some blockchains may take longer to actually confirm the transaction, which can lead to timed-out payments. Merchants and buyers will be notified via email if a transaction is timed out. In this case, the buyer will need to go through the process again to complete the transaction.
Additional Support
If a buyer contacts you regarding an error with their payment, please have them check their inbox for an email from CoinPayments that will contain information on how they can resolve a payment issue. They may need to check their spam/junk mail folder.
If an email is not received from us within 24 hours of the payment error, or if an incorrect contact email address was entered at checkout, you will need to submit a support ticket. Our Support team will be happy to help!
As a merchant, you may also want to reach out to support if your buyers are experiencing a high number of underpayment errors. We can set up a customized solution for your business in this case.