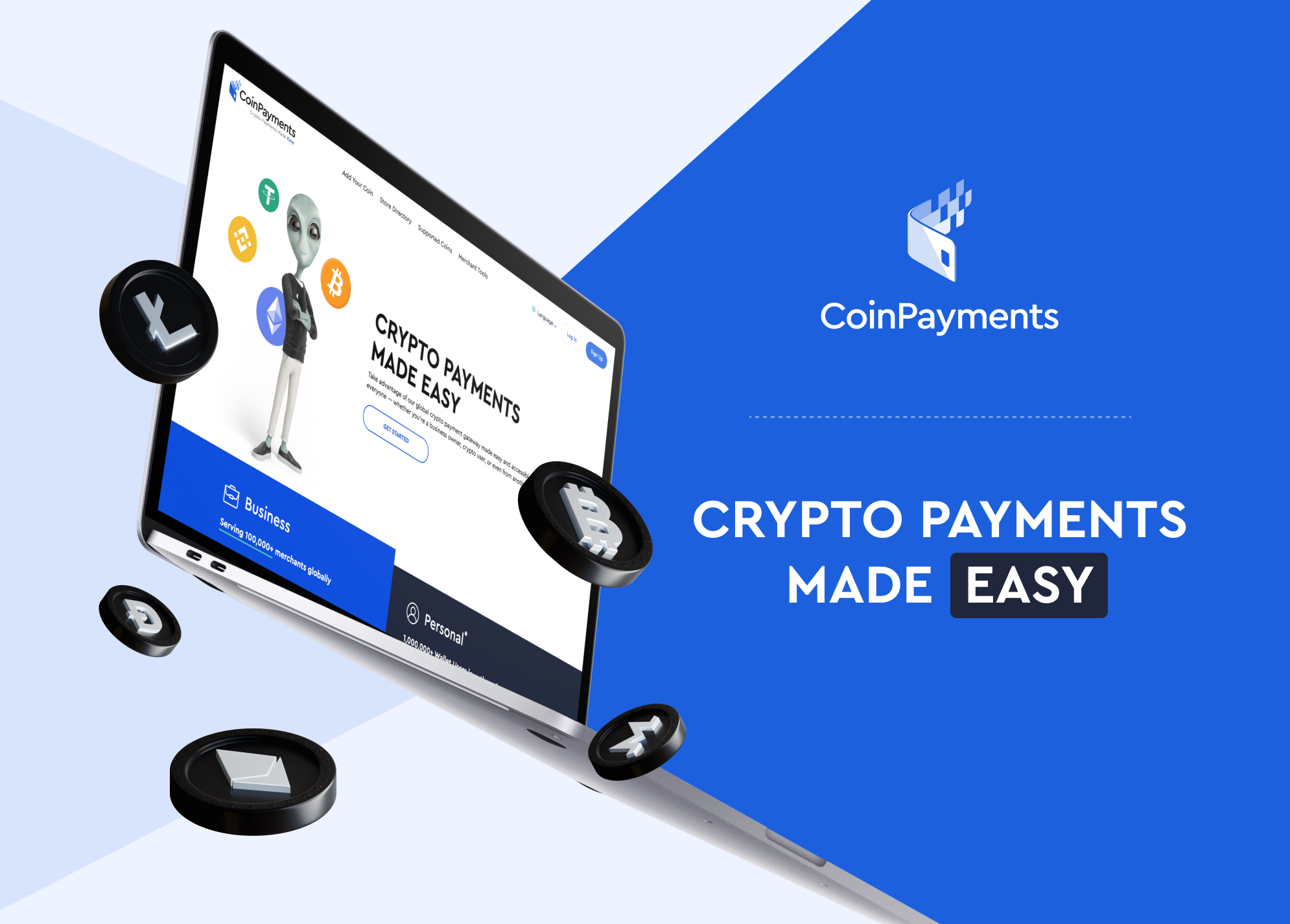 You've got a business, it's doing well, but you want to tap into a new audience, namely cryptocurrency holders.
Your product or service doesn't have to be connected to cryptocurrency directly for you to engage this audience, they are just normal people who want the same items and services the rest of us do, they just would like to pay with their cryptocurrency.
Maybe you've got friends who are into digital currencies already, maybe you've just heard about the huge rise in the value of them, but you now know it is here to stay and it is the perfect time to move into the space yourself.
Globally, at the start of 2021, there were over 68 million crypto wallets in the world, and there were almost 400,000 transactions daily in Bitcoin alone. Add to that the recent rise in popularity and value of crypto, and it means that a lot of people are now looking for a way to spend their digital money, safely and securely.
At CoinPayments we've got a solution for you that is quick, easy, and simple to use, both for you to set up and for your customers to make payments in your choice of over 120 cryptocurrencies.
Set up the way you need it to be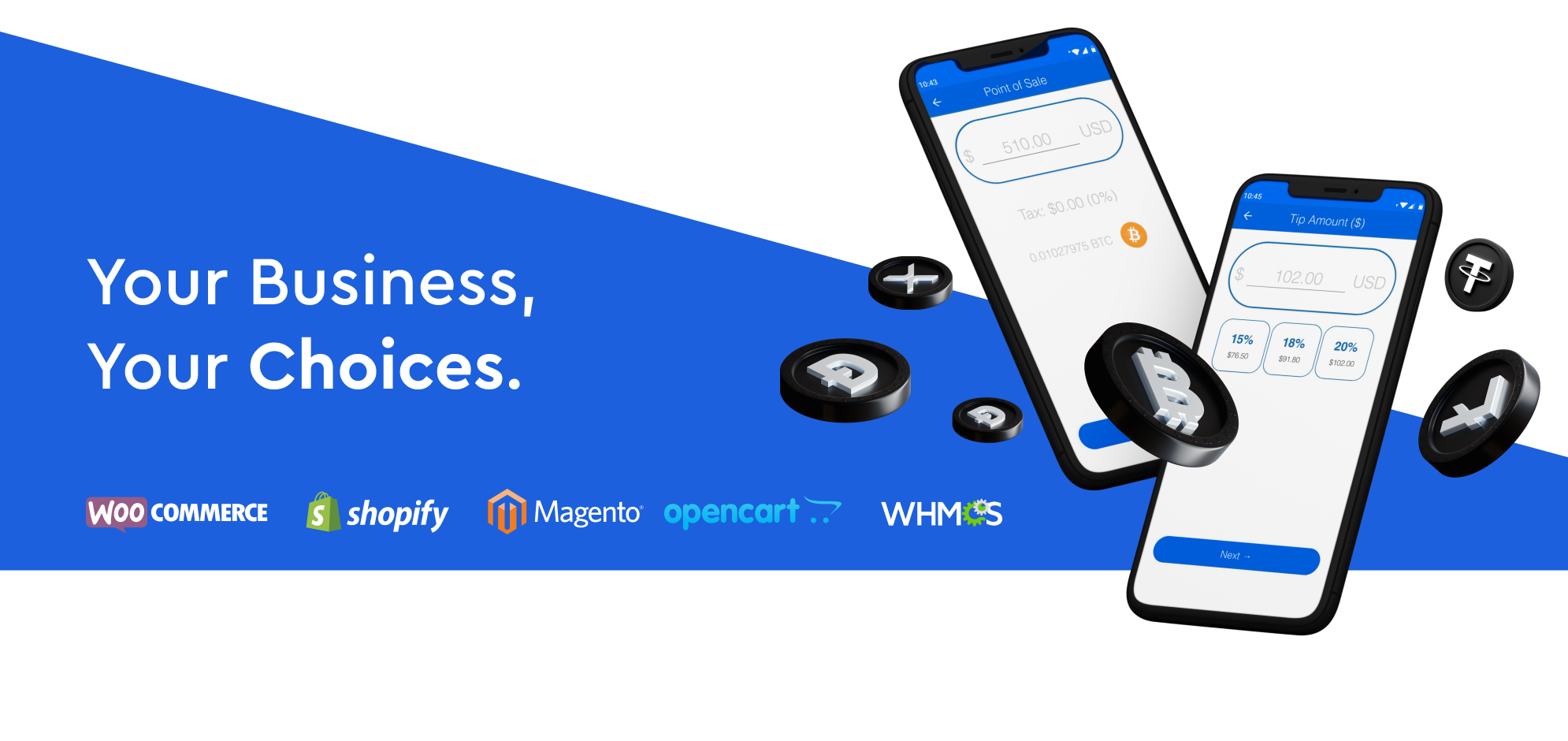 The online world is an incredible marketplace, with 2.14 billion people shopping online in 2021. If you are already using an online shopping portal for your customers, or you are looking to do so, we have a "plug 'n play" solution that lets you accept the cryptocurrencies of your choice (and only those you choose) from over 120 options, directly through your normal shopping cart as a payment option.
Our solution is designed to work with a number of pre-existing shopping cart solutions. These include OpenCart, Drupal Commerce, Shopify, and many more, as well as an API allowing you to create your own solution with full support from our team. Once set up, your customers will be able to choose cryptocurrency as a payment option and make the payment.
Online purchases, while popular, aren't the only way we do business. While we think of cryptocurrencies as an online solution, they can work just as well for payments over the counter.
To enable this we offer Point of Sale solutions you can use offline and in-store to take payments directly from the crypto holder as easily as normal card payments and without needing them to visit a web portal or sign up online.
CoinPayments give you the choice, and means, to accept cryptocurrency payments the way you want, in the manner that best fits your business.
What to do with your digital currency?

After you've received a cryptocurrency payment, then there is the question of "what next?"
Should you keep it as it was paid to you, change it into your cryptocurrency of choice, or do you prefer it back in your local "fiat" currency such as USD, GBP, or EUR?
With the CoinPayments solution, you set up the system to work exactly as you want it to.
You may want to hold your cryptocurrency payments long-term in the currency they arrive in, to take advantage of any price rises in their value. We offer a "sweeping" service that at regular time intervals, or when you hit a certain amount of currency, lets you move all your digital currency at once. It then moves it into the wallet of your choosing, be that CoinPayment's wallet or a 3rd party, where you have full control over them.
Perhaps there is a particular digital currency you want to hold, despite being paid in multiple types. We have easy to configure options where you can swap all your digital currencies straight away into another one and store them in the wallet of your choosing.
Alternatively, if you want to avoid the price volatility that can come with holding digital currencies, we support direct conversion, in real-time, into the Fiat currency of your choice. This way you get the benefits of accepting digital currencies, without any risk.
Find out more
With the CoinPayments solution, trusted by over 100,000 merchants globally, it is easy to set up exactly what you need, in a way that works for your business and gets you accepting digital currencies with no hassle.
Within minutes, you can be accepting payments from a crypto-holding community looking to spend their digital currency on products and services just like yours, and opening your business up to a whole new audience.
Integration is quick and simple, and you control exactly which digital currencies you want to accept payments in. After receiving the payment, you choose exactly what you do with the funds. You can hold them and, in turn, use them to buy other products or services, exchange them for another digital currency, or change them back into your local currency.
To find out more, register here, and get up and running immediately!