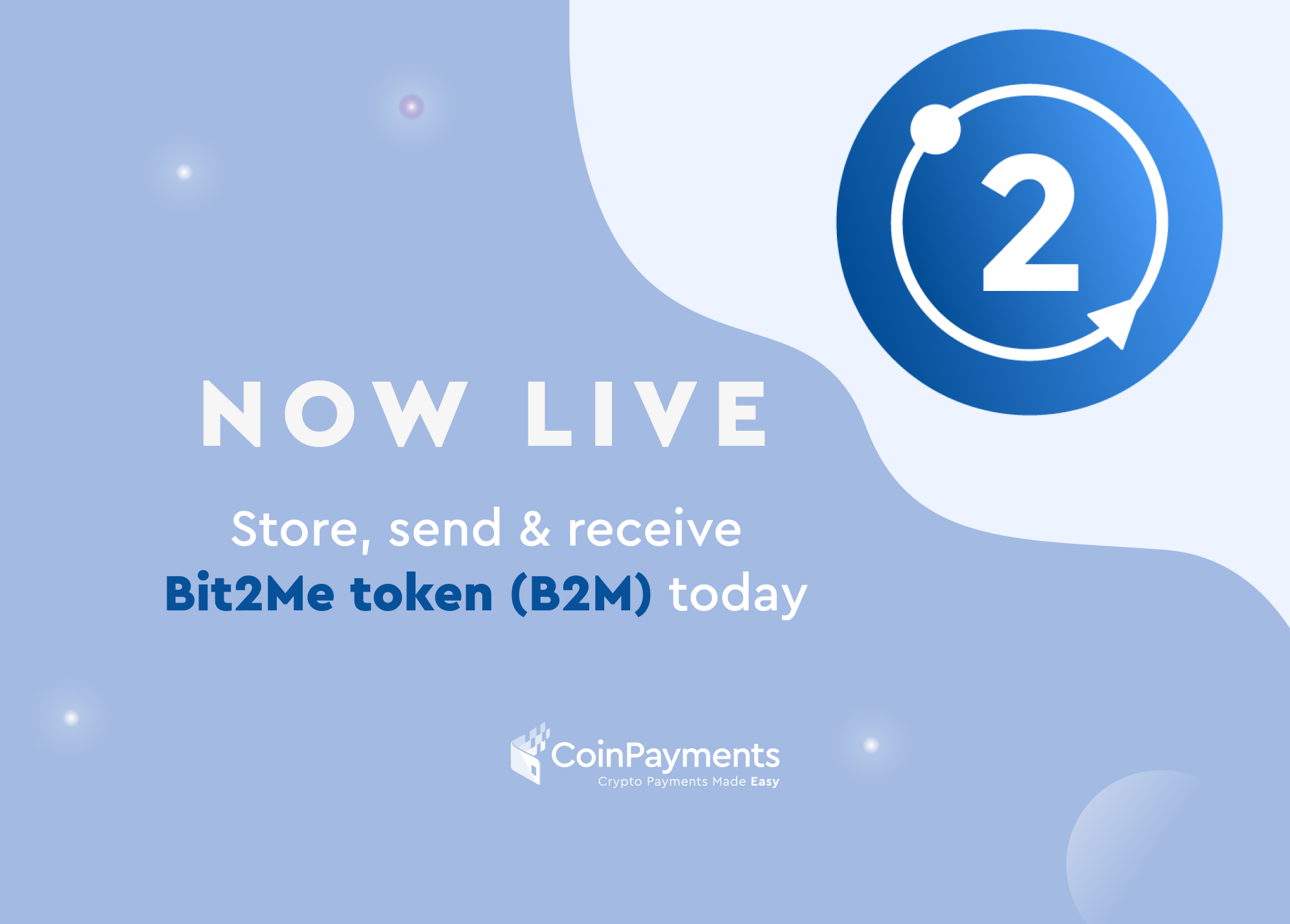 B2M QUICK STATS:
| | |
| --- | --- |
| CREATION DATE: | 01-11-2021 |
| DEVELOPMENT STAGE: | in production, fully released |
| CURRENT SUPPLY: | 426,000,000 |
| TOTAL SUPPLY: | 5,000,000,000 |
| ALGORITHM: | ERC-20 |
| PROOF TYPE: | PoW |
| TARGET SPACING: | 13.5 Sec |
B2M Token (B2M) is the native token of the Bit2Me ecosystem. Founded in 2014, Bit2Me specializes in providing services related to Blockchain technology, cryptocurrencies, and other digital assets. With their ICO successfully completed, the company is now focusing on developing new products that will benefit the ecosystem and create new use cases for the B2M token.
With 5 billion B2M tokens issued, the tokens are distributed this way: 8% to the Partners, 2% airdrops, 7% R&D (Ecosystem Development), 8% to advisors, 10% private seed round, 10% for public offering round 1, 10% for public offering round 2, 5% for public offering round 3, 10% to the team, 30% platform reserve. So 25% of the entire token supply was sold during the ICO on the Bit2Me platform.
The tokens issued follow the ERC-20 token standard on the Ethereum blockchain.
Koh Onozawa: "At Bit2Me, we are really excited to partner with CoinPayments, the world's leading crypto payment solution. This partnership means increased utility and benefits for our 40K+ B2M hodlers. In line with our strategy to increase the B2M token's overall ecosystem development, Bit2Me's integration with CoinPayments will give 2.8 million merchants worldwide the ability to accept B2M tokens as payments that include merchants that continue to build on e-commerce giants like Shopify, NordVPN, LiveNation, Overstock."
Abel Peña: "CoinPayments will join the list of leading partners such as Mastercard, Prosegur, Inveready, and Restalia, as we continue working on our international expansion and mission to drive crypto adoption to mainstream status.
CoinPayments is happy to host B2M on our platform, so our merchants can store, send, and receive crypto payments in Bit2Me token.
DISCLAIMER: The views and opinions expressed on this page do not represent those of CoinPayments Inc., Hodltech OÜ or their respective affiliates, employees and representatives (collectively, "CoinPayments"). CoinPayments does not endorse and is not responsible for or liable for the accuracy of any content, or the advertising, products, goods, services, materials or other statements, on this page. Readers should do their own research before taking any actions with respect to, or in connection with, this entity or the content and statements on this page. CoinPayments is not responsible or liable, directly or indirectly, for any damage, expense or loss caused by, or alleged to be caused by or in connection with the use of or reliance on, any content, statements, products, goods or services mentioned on this page.