In a continued effort to make significant strides for the payments industry, CoinPayments has recently appointed a new CEO.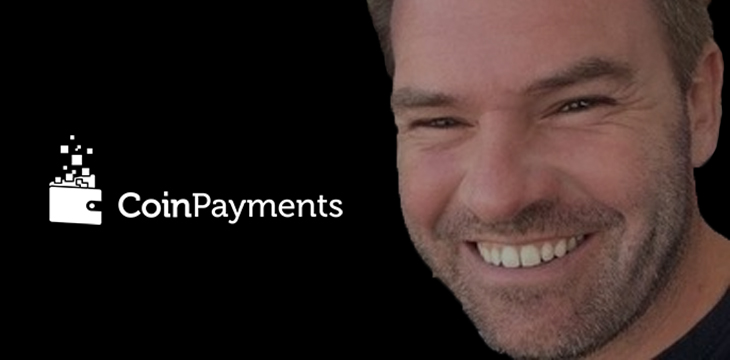 Introducing Jason Butcher, CoinPayments' former Chief Operating Officer since 2017, and previously its advisor since 2015.
His successful track record in boosting CoinPayments' monthly transactions to more than US$100 million and solid performance throughout his five years at the company is a testament to his strategic vision and focus on continued growth.
"For businesses large and small, paying with cryptocurrency has evolved from a novel concept into a trusted, secure and global way of conducting business," said CoinPayments founder and board member Alex Alexandrov. "CoinPayments is poised to build upon our reputation as the preferred cryptocurrency payment platform in 2020, and Jason is the right choice to lead us."
Under Butcher's leadership in 2020, CoinPayments is set to build on its success through a set of upcoming partnership and product announcements, steady revenue growth, and ongoing support for new altcoins.
Butcher is a serial entrepreneur with nearly 3 decades of experience building global businesses across diverse industries. His expertise lies in his deeply-rooted knowledge of Fintech, payment processing, crowdfunding and blockchain technology. He will now use his unique skill set to ensure CoinPayments continues to mitigates risks, remains compliant with regulation, and identifies key opportunities to make crypto payments available to everyone.
"Crypto-payment accessibility allows businesses to be more agile with customers and partners by offering improved security and faster transactions without red tape," said Butcher. "Our aim is to further enable more businesses globally with custom tools and services, as well as a superior customer service experience."
Want to get in touch with Jason? Reach out to jason@coinpayments.net or find him on LinkedIn.