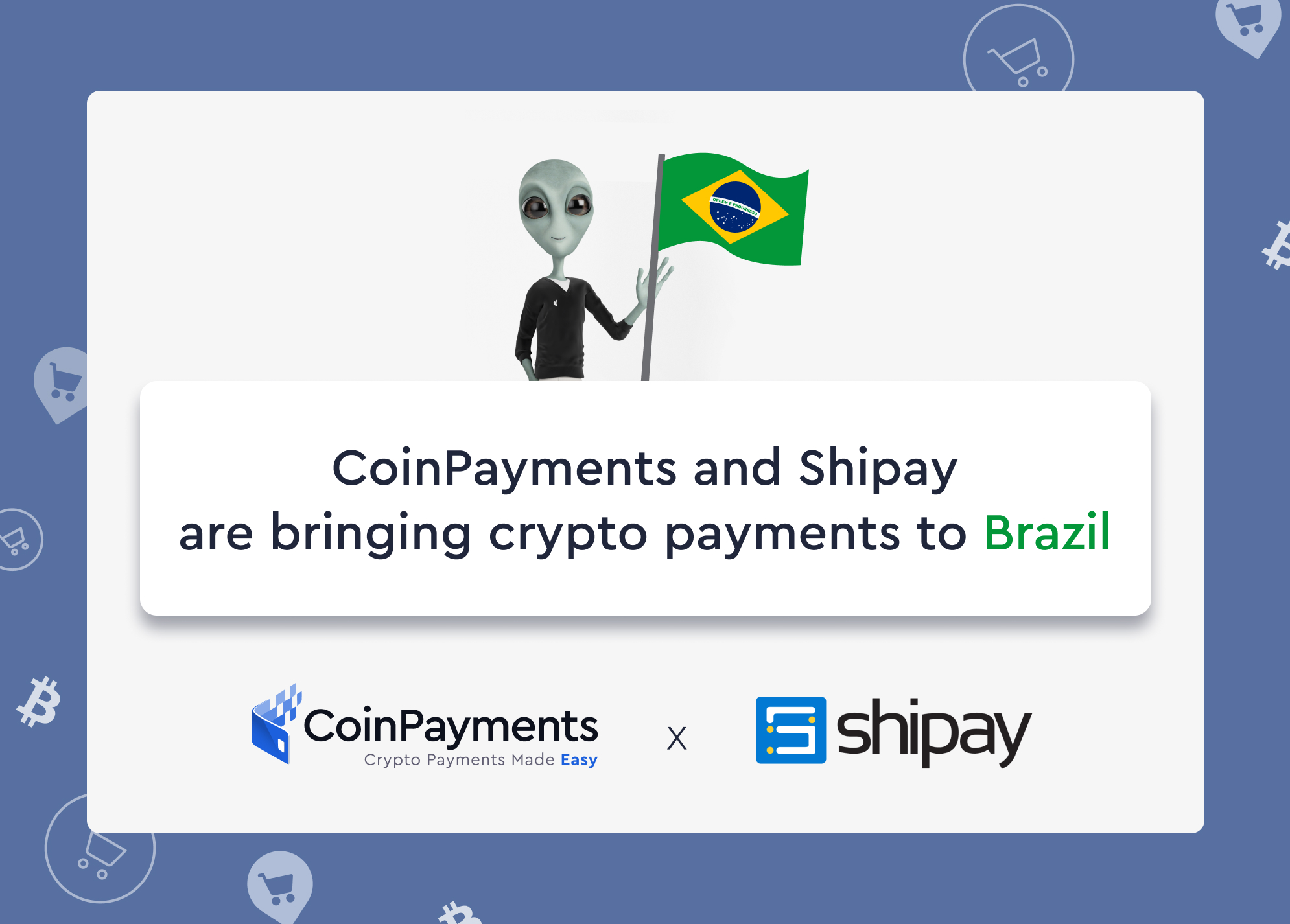 CoinPayments is celebrating. Not only because 2021 is shaping up to be a big year in terms of crypto adoption, but also because we have recently closed a partnership that will boost that further.
Since November 2021, CoinPayments has partnered with the fintech company Shipay to enable crypto payments in hundreds of thousands of stores in Brazil. This collaboration will allow merchants to accept cryptocurrencies – their customers can pay with crypto for goods and services easily.
Want to know more about Shipay and its integration with CoinPayments? Read on to find out all about it!
Meet Shipay: the Brazilian all-in-one payment solution
Founded in 2019, Shipay is a fintech company whose mission is to simplify digital payments in retail, making operations faster, smoother and improving the shopping experience for customers.
Even though they are a young player in the industry, they have grown a lot and very fast, reaching the milestone of 1 billion Brazilian reais in transactions in their first year, and surpassing 2 billion in 2021.
Its solution integrates Brazil's main digital payment channels, such as Pix, Ame, or PicPay, among others, in systems such as front-of-store, ERP, POS, e-commerce, and retail applications.
For this purpose, they have a technology that allows them to generate dynamic QR codes and real-time payment confirmations, providing security for both consumers and merchants.
CoinPayments & Shipay: the partnership that brings crypto payments to 500.000+ businesses
CoinPayments and Shipay have joined forces to achieve a common goal: allowing customers to pay with crypto in physical and online stores.
Through this settlement, CoinPayments will increase its exposure in Brazil to more than 500.000 physical points of sale and 10.000 e-commerce businesses that are already using Shipay's solution, including clients such as Burger King.
Brazil is the Latin American leader in cryptocurrency transactions. According to CoinPayments data, more than $75 million in cryptocurrency payments were processed across the country in 2020. Despite these incredible figures, the total payment processing volume increased by 405% in the first quarter of 2021.
And after this partnership, it is expected that the growth will exceed 30% by December 2021.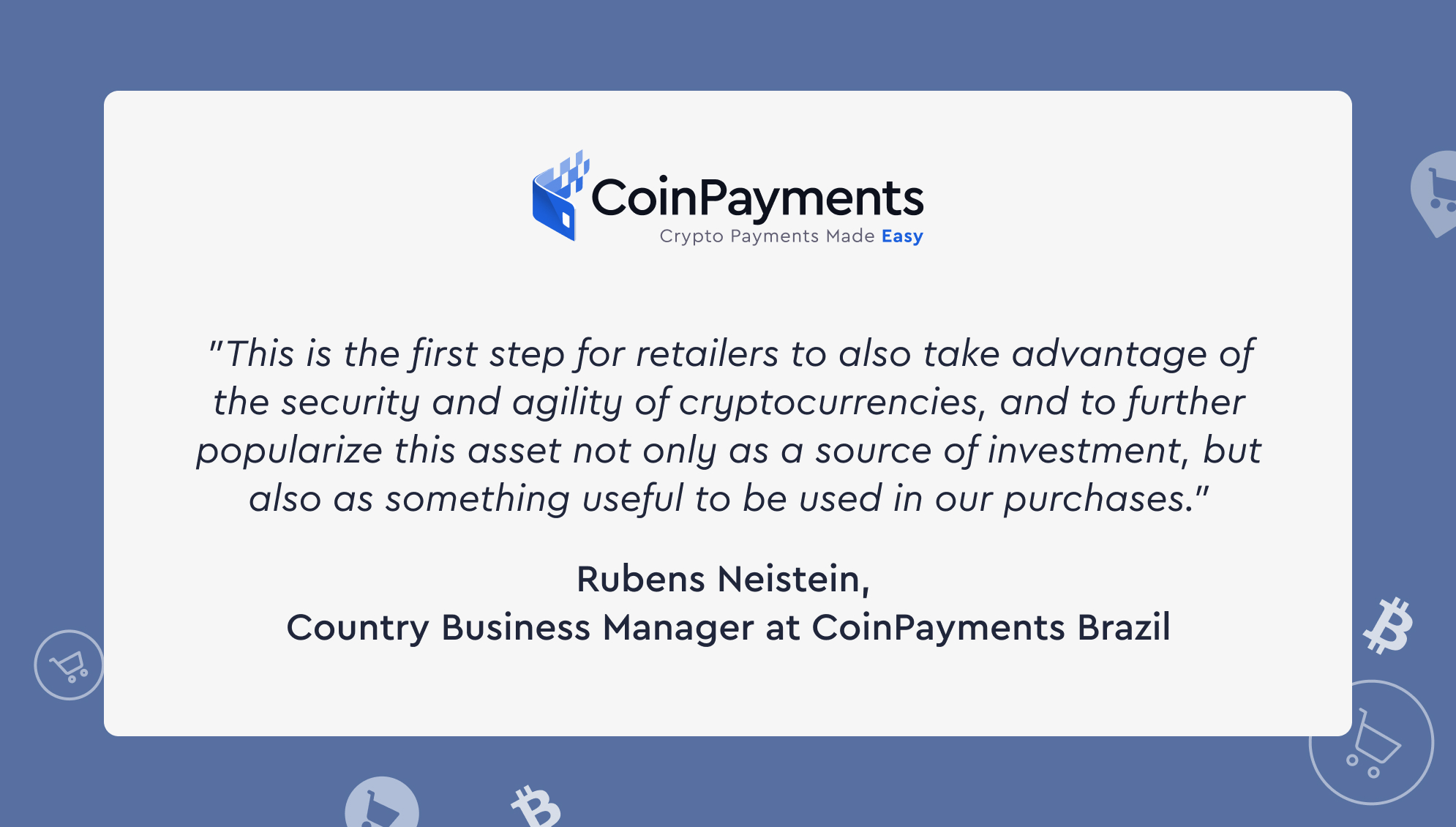 On the other hand, Shipay will be able to rely on the best cryptocurrency payment gateway of 2021 as an ally, according to the popular blockchain and crypto-focused blog Coinfunda.
This will bring the speed and security of cryptocurrencies to a wide range of small, medium, and large businesses. In the words of Charles Hagler, Founder & co-CEO of Shipay:
"In practice, the partnership will impact the way Brazilian retailers operate on a daily basis because the bakery owner will be able to receive in cryptocurrency when selling the traditional bread and butter on the griddle and an espresso."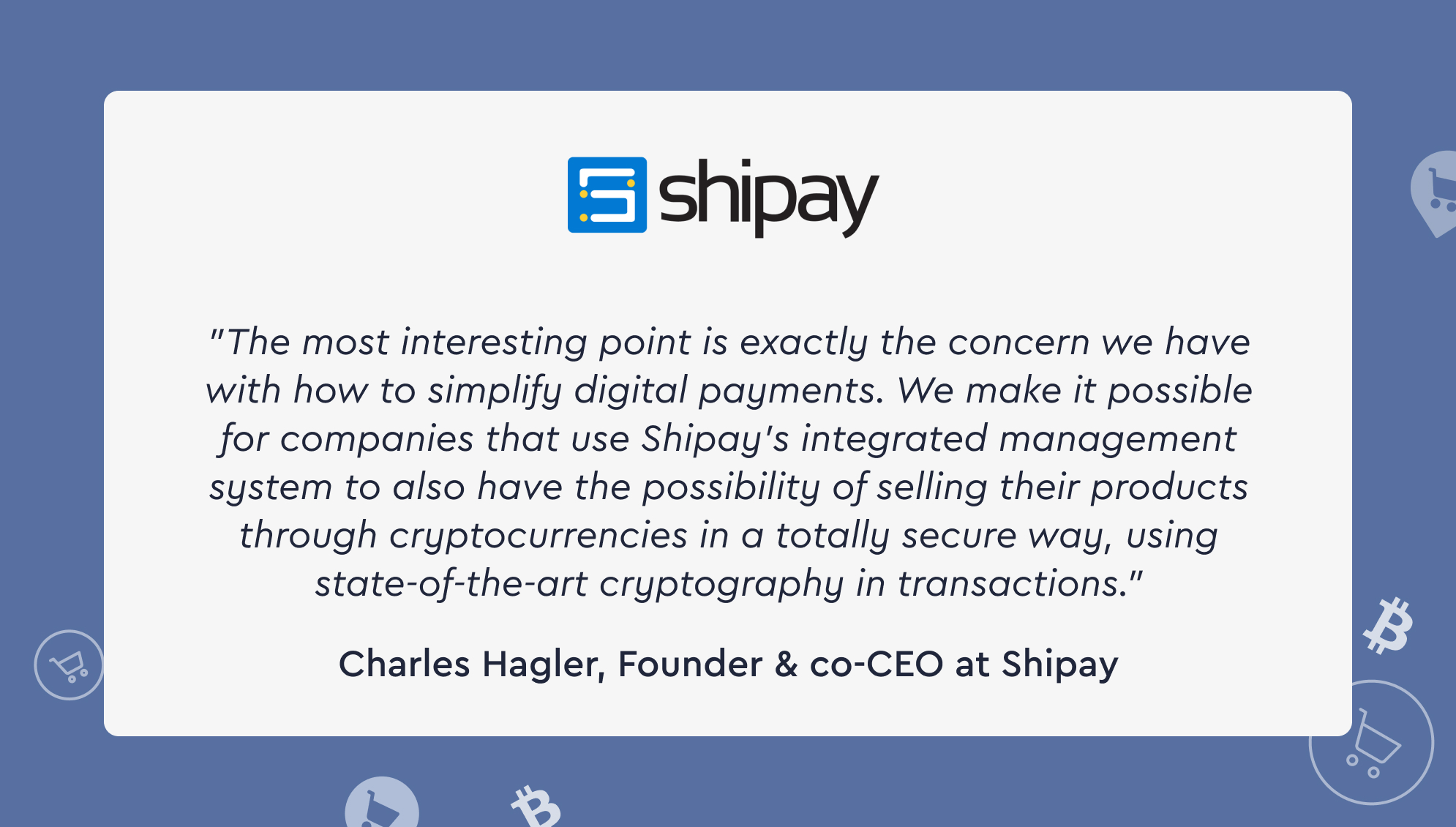 How CoinPayments and Shipay app work together?
The Brazilian merchant must use Shipay's solution and create a Business account at CoinPayments to start accepting cryptocurrencies. Once created, they will be able to accept payments in more than 120+ cryptocurrencies.
When a customer wants to pay with cryptocurrencies, only 3 simple steps are required: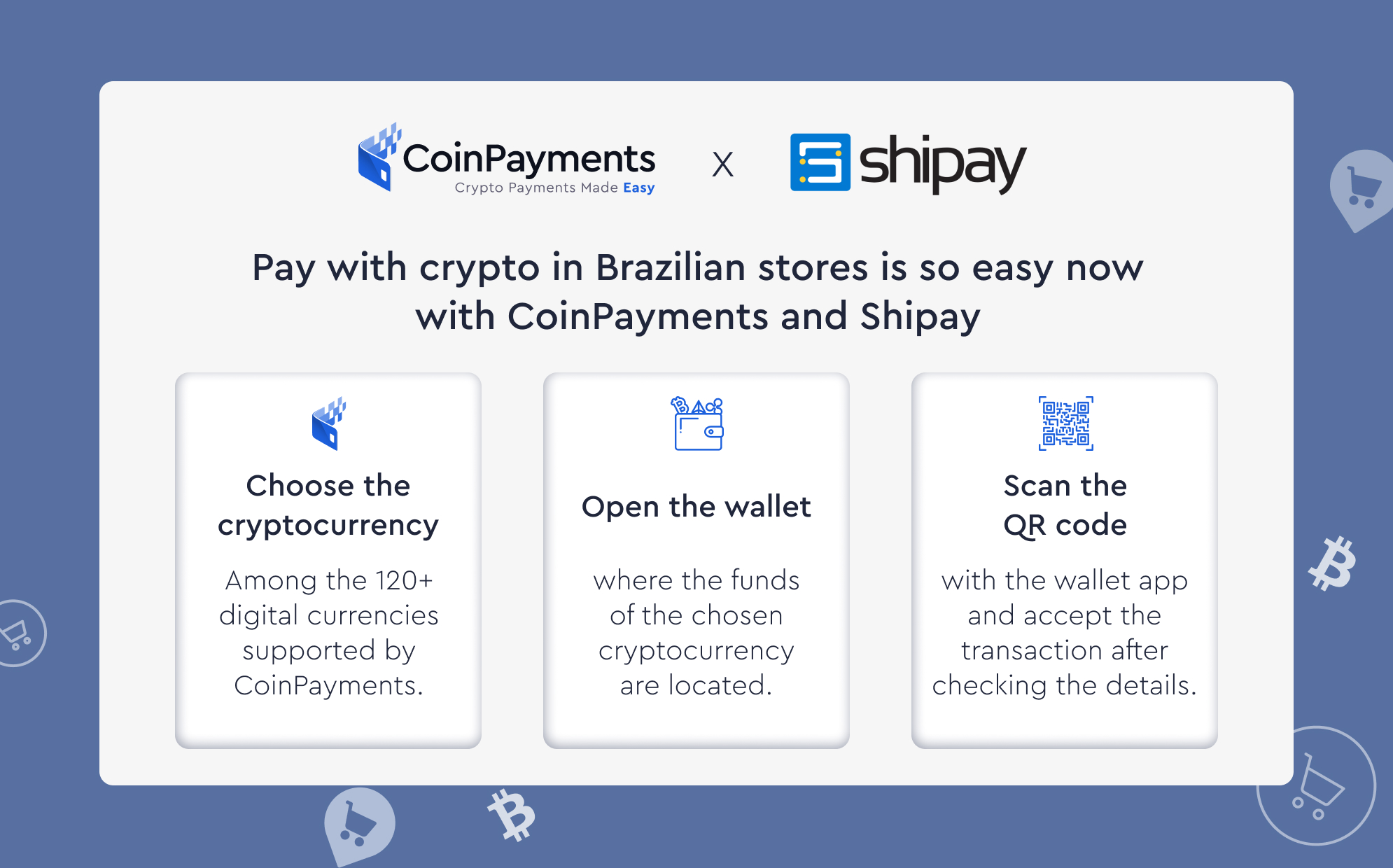 And that's it! The amount will arrive directly to the merchant's CoinPayments account, which will have the option to receive the payment in the chosen cryptocurrency.
Any business can accept crypto with CoinPayments
The agreement between CoinPayments and Shipay is a big step for both companies, as well as for hundreds of thousands of Brazilian merchants. A commercial move that proves once again the inevitable: cryptocurrency payments are here to stay.
More and more people are using crypto to make their regular purchases and a wide number of merchants are looking to adapt their businesses to this booming trend.
In fact, one of the latest companies to accept crypto payments is AMC, the largest American movie theater chain. From November 2021, they started to accept Bitcoin (BTC), Ether (ETH), Bitcoin Cash (BCH), and Litecoin (LTC) for online payments. But this is just one of the latest examples among many companies that are joining crypto every month.
Despite what people tend to believe, it is actually very easy to start accepting cryptocurrencies as a payment method. If you have a business or know a merchant who wants to take the leap, the steps are really simple: visit coinpayments.net and register for a free Business account in minutes.