You are now only an easy process away from unlocking the full potential of your CoinPayments account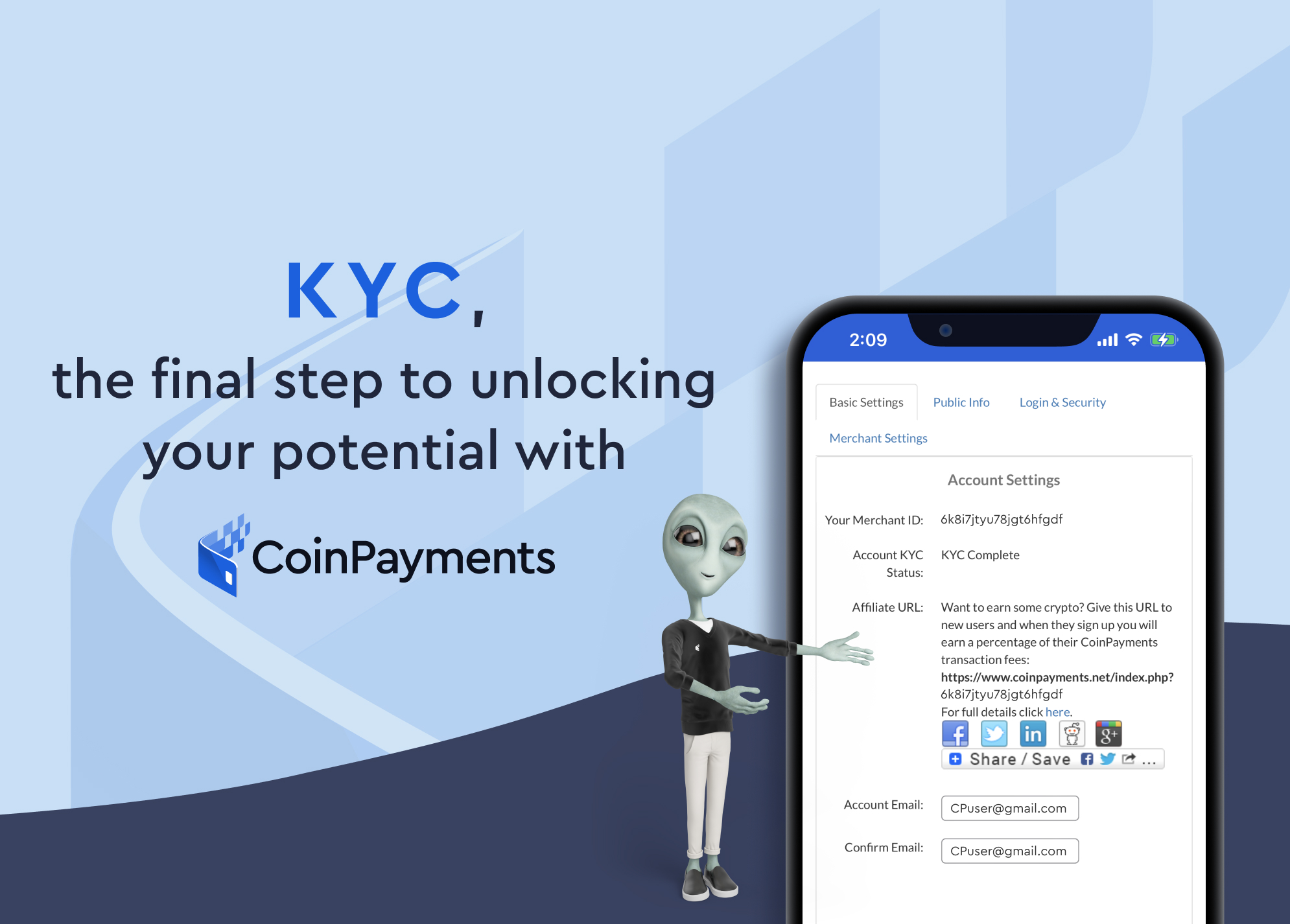 Now you've created your account you need to complete the KYC (or "Know Your Customer") process to provide us with the info we need to get you fully up and running.
The following is a step-by-step method to take you through that process, as well as demonstrate how to contact support should you encounter any issues.
Step 1:
After you log in to your account, you will see on your dashboard the notice to start verification. This is required in order to use cryptocurrency conversions, fiat settlements and to remove any transaction limits on your account. Once you complete your verification, we will also remove your transaction limits.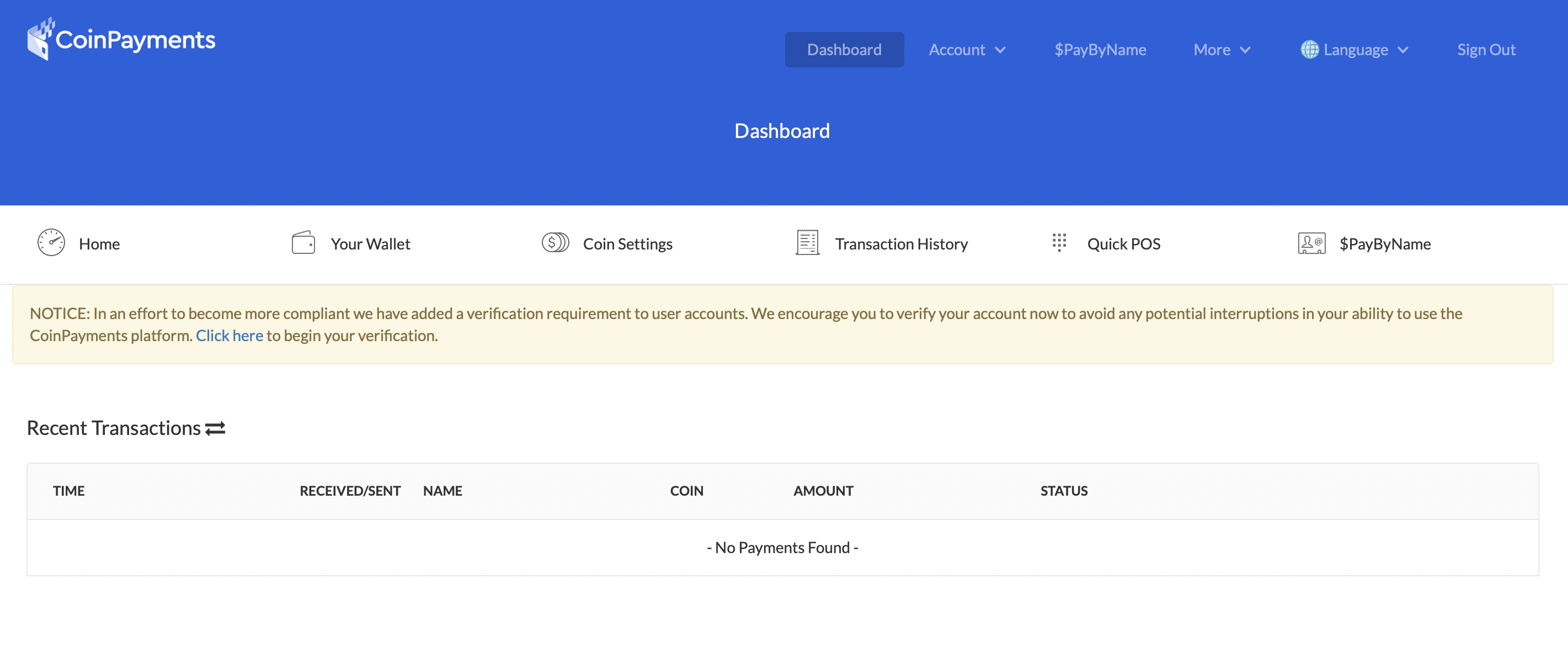 After selecting the "Click here" link you will be taken to the following page: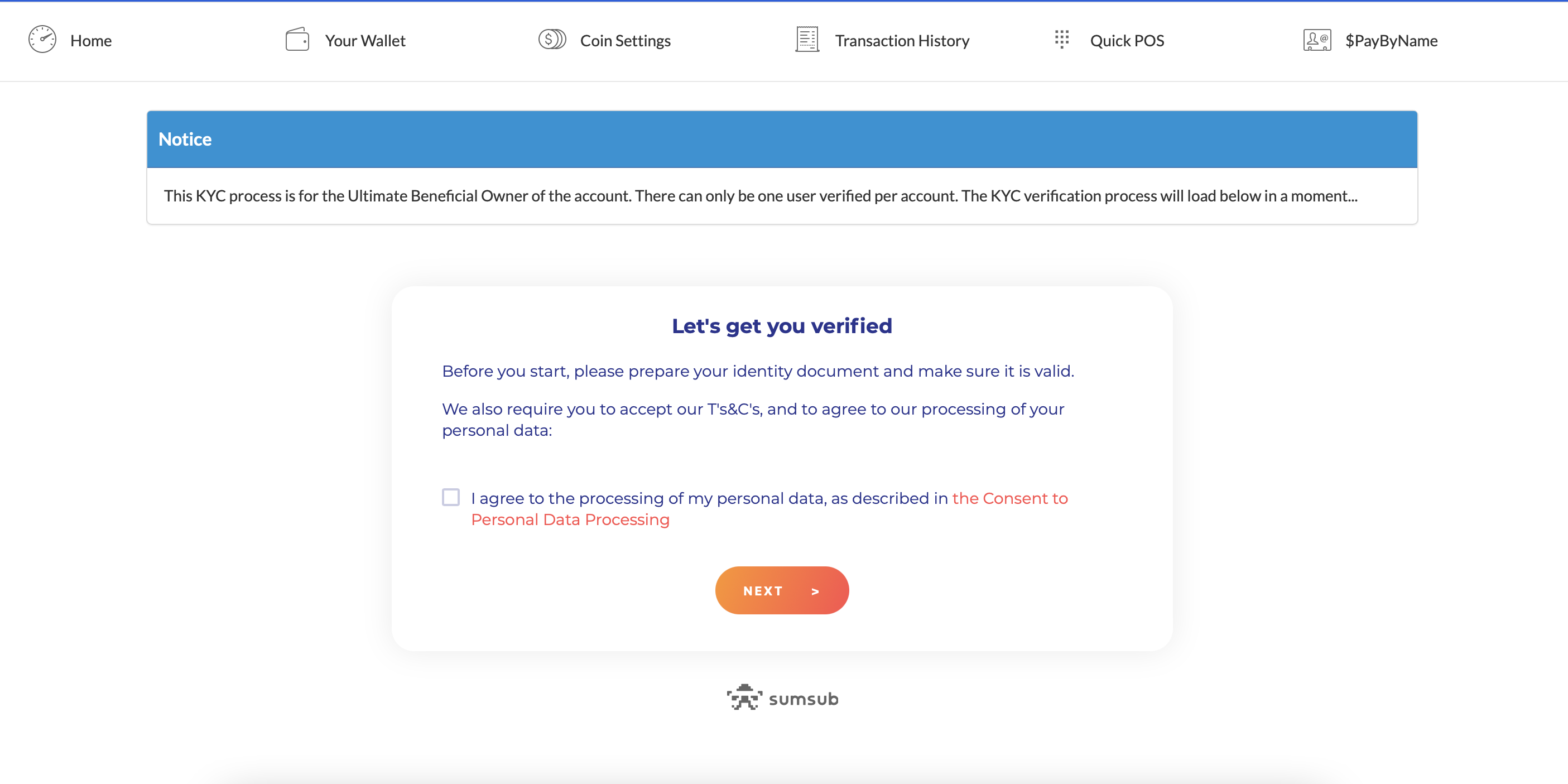 In order to proceed, you will need to check the tickbox in order for CoinPayments to process your personal data. Please note, CoinPayments does KYC on the individual (the Ultimate Beneficial Owner), not on a business.
Step 2:
Now you've started your KYC process you will need your relevant identity documents.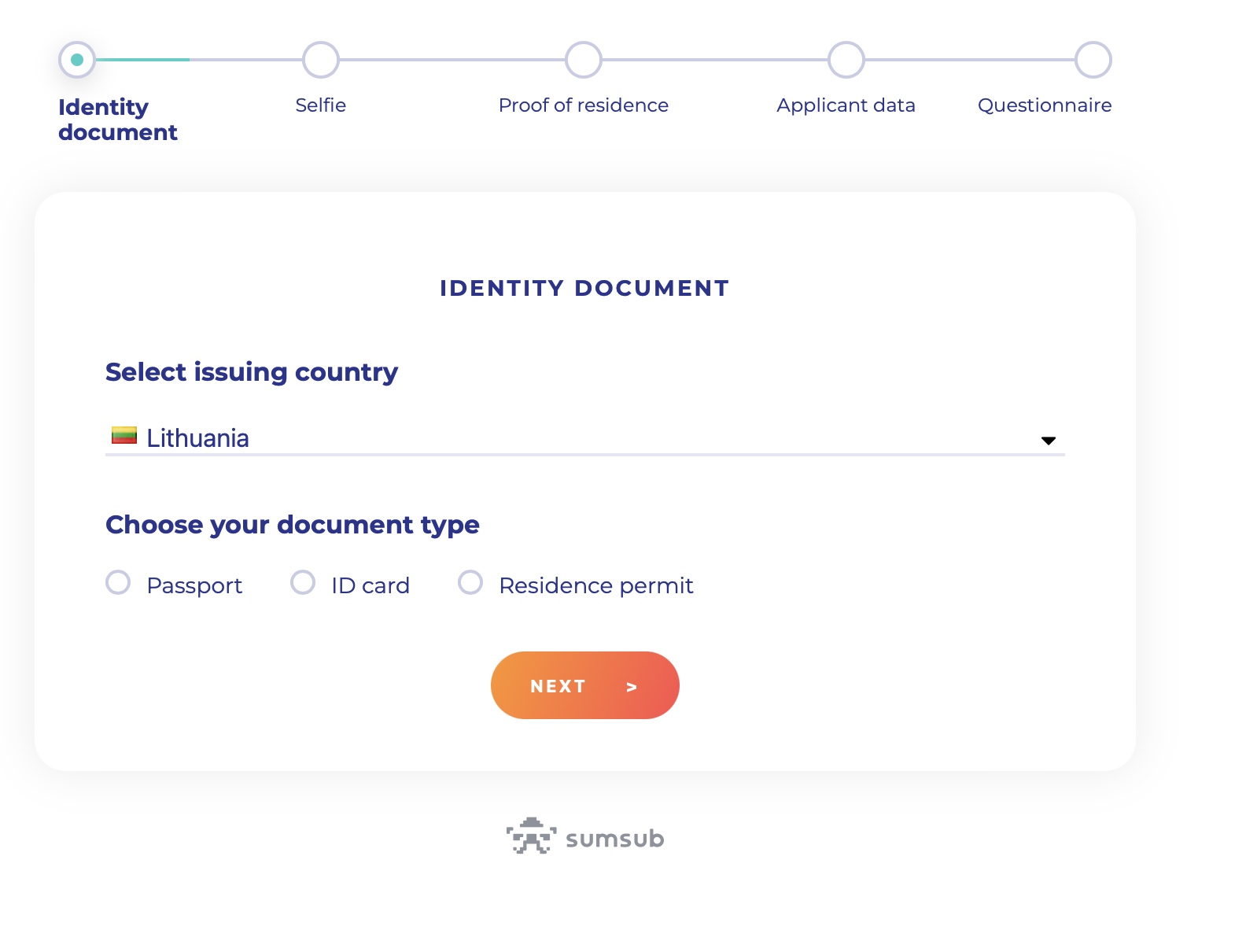 First, select the country that issued your document from the dropdown list, then select your document type (passport, driver's license, ID card, or residence permit).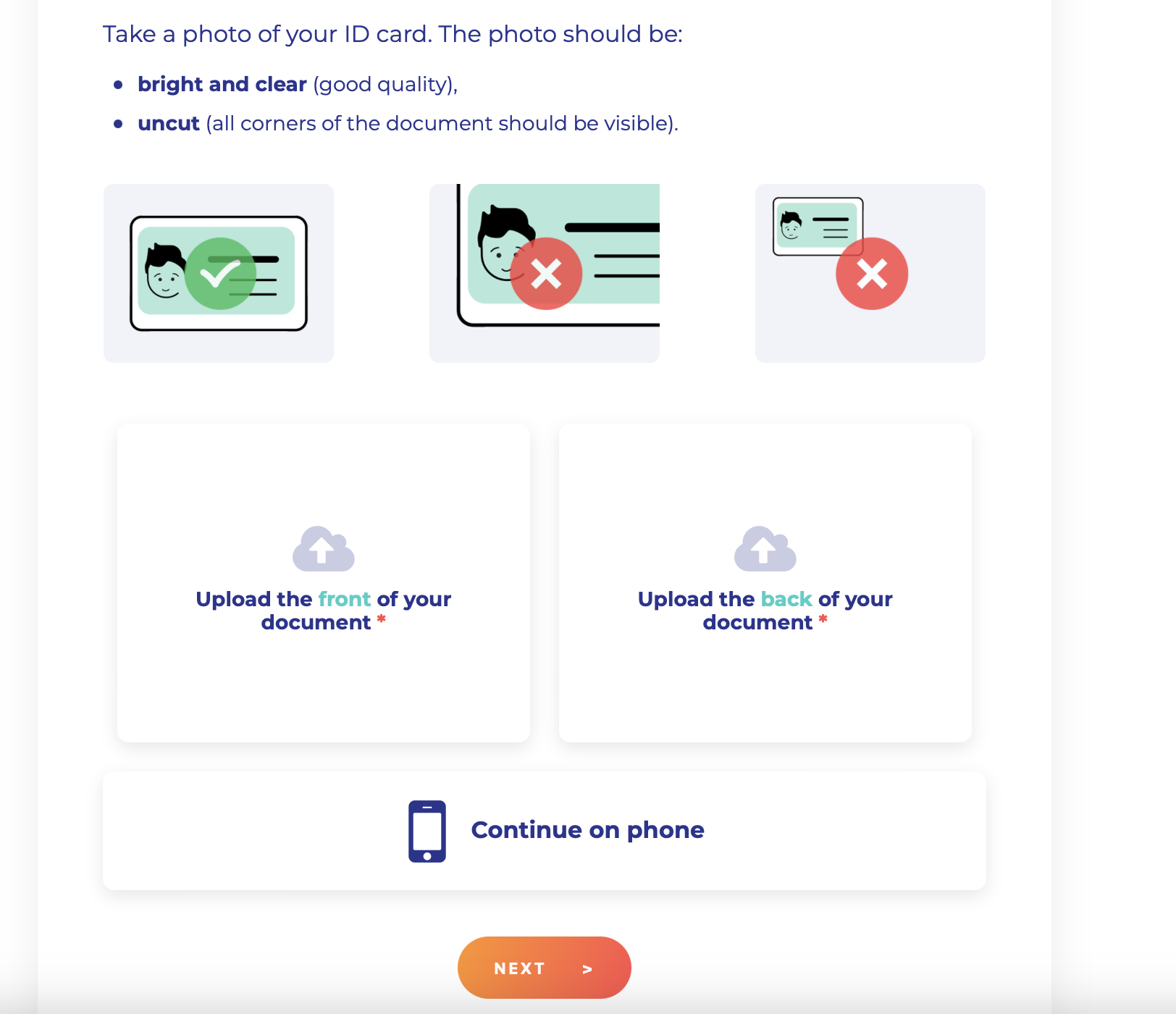 When selecting your document please be aware of the requirements for the image you upload. Simply upload the front and the back pages of your document and click "Next". If you do not have an image of your documents or the means to take on your computer select "Continue on your phone" to continue the process on there instead.
Step 3:
Take a selfie! Simply face the camera and make sure your face is within the frame. As above, you also have an option to continue the KYC process on your phone by clicking the "Continue on a phone" link.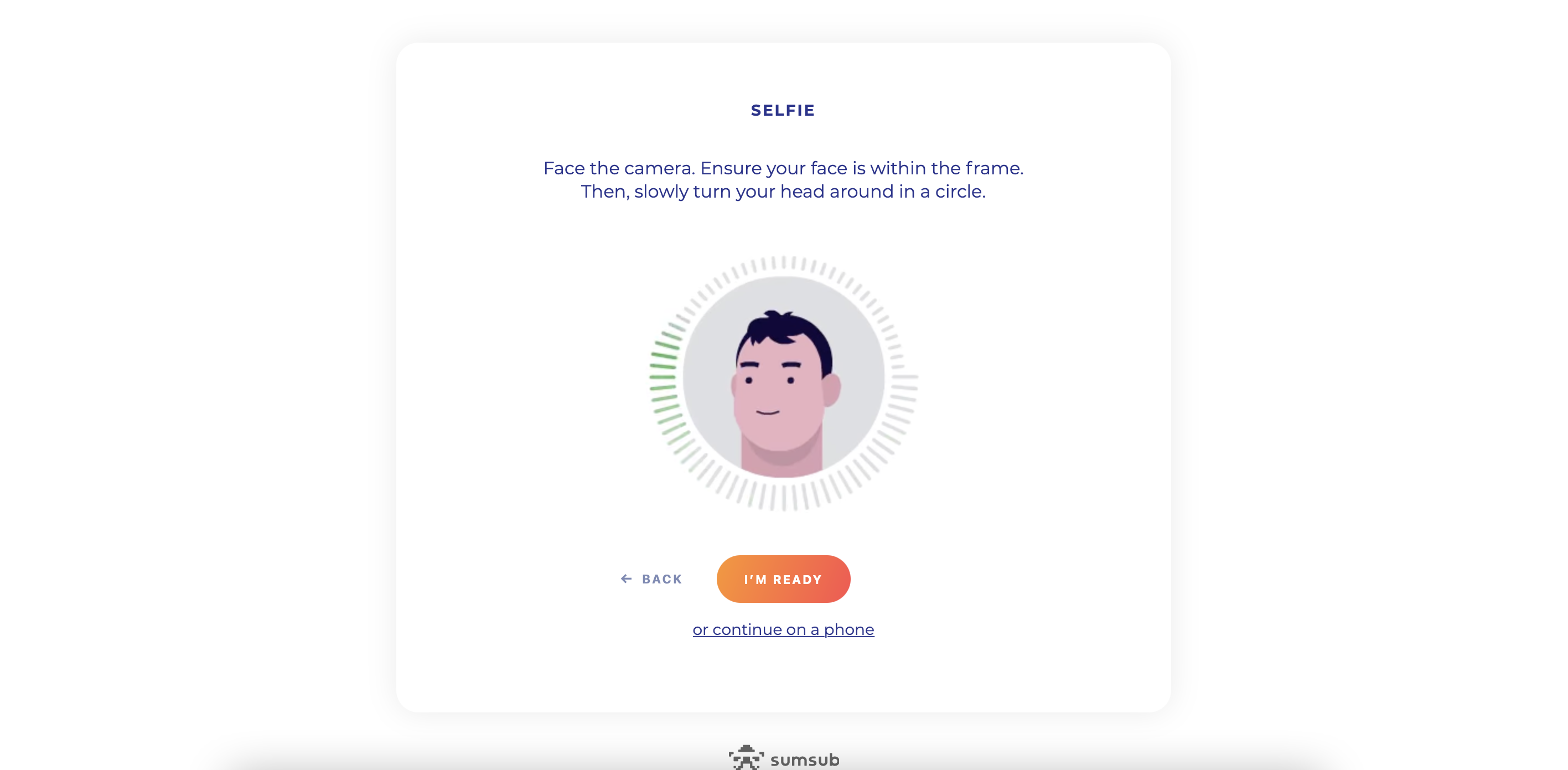 If the camera didn't catch your image properly then you might see this page:
Make sure that the camera is able to capture your face properly so our Team can verify your identity against the image on your identity documents.
After you complete the Selfie part, you will see this screen to confirm you have completed the requirements: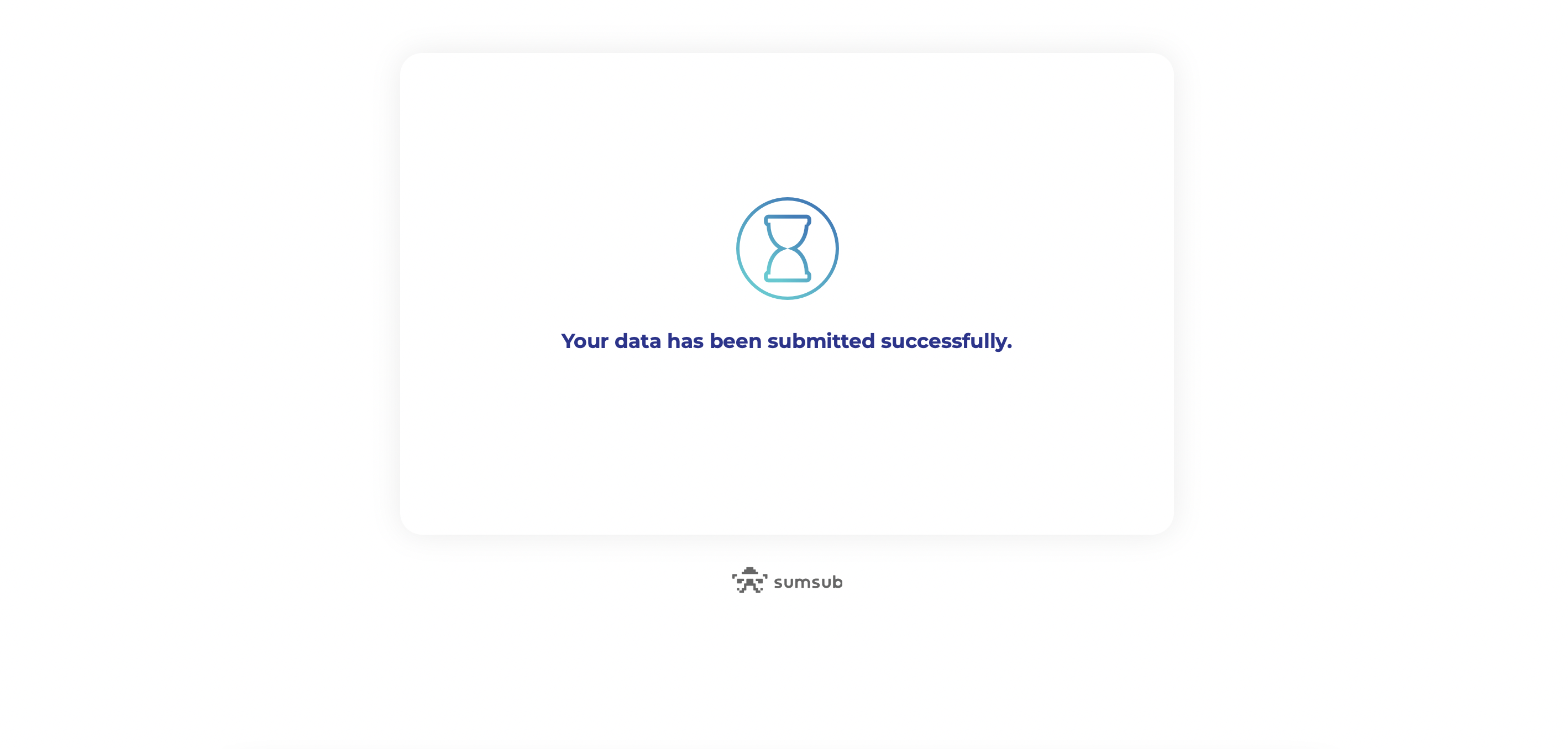 Step 4:
The next step is to submit your Proof of Residence. In order to do so, you will need to provide one of the documents listed on the following screen. Please note the restrictions around acceptable Proof of Address.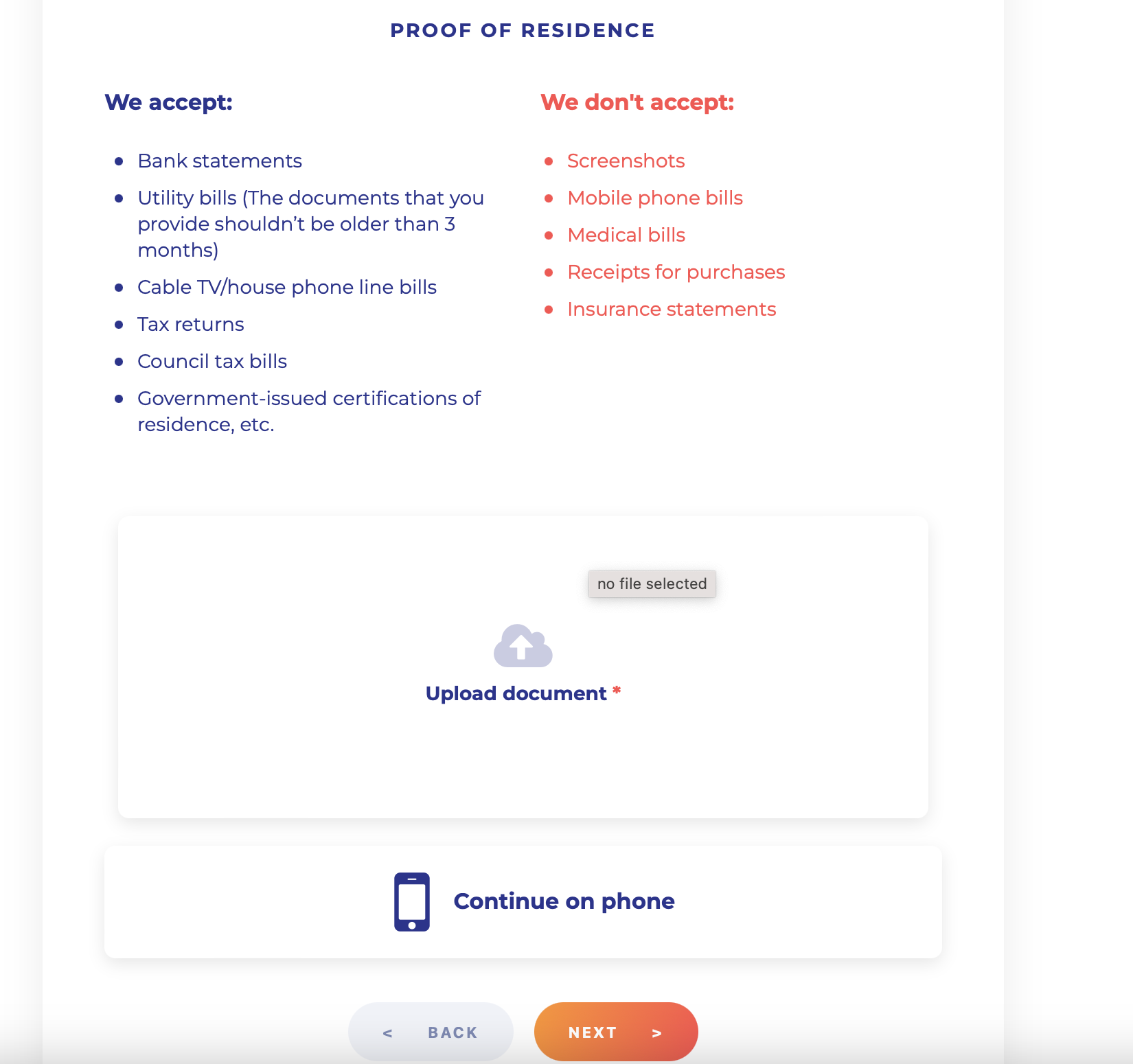 Step 5:
Provide your phone number and click "Next".
Step 6:
Fill in the Individual Customer Application form and click "Next".
After this step, you will have a chance to edit your information. Simply click "Edit" next to the section that you want to update. Or if everything is ok, click "Next".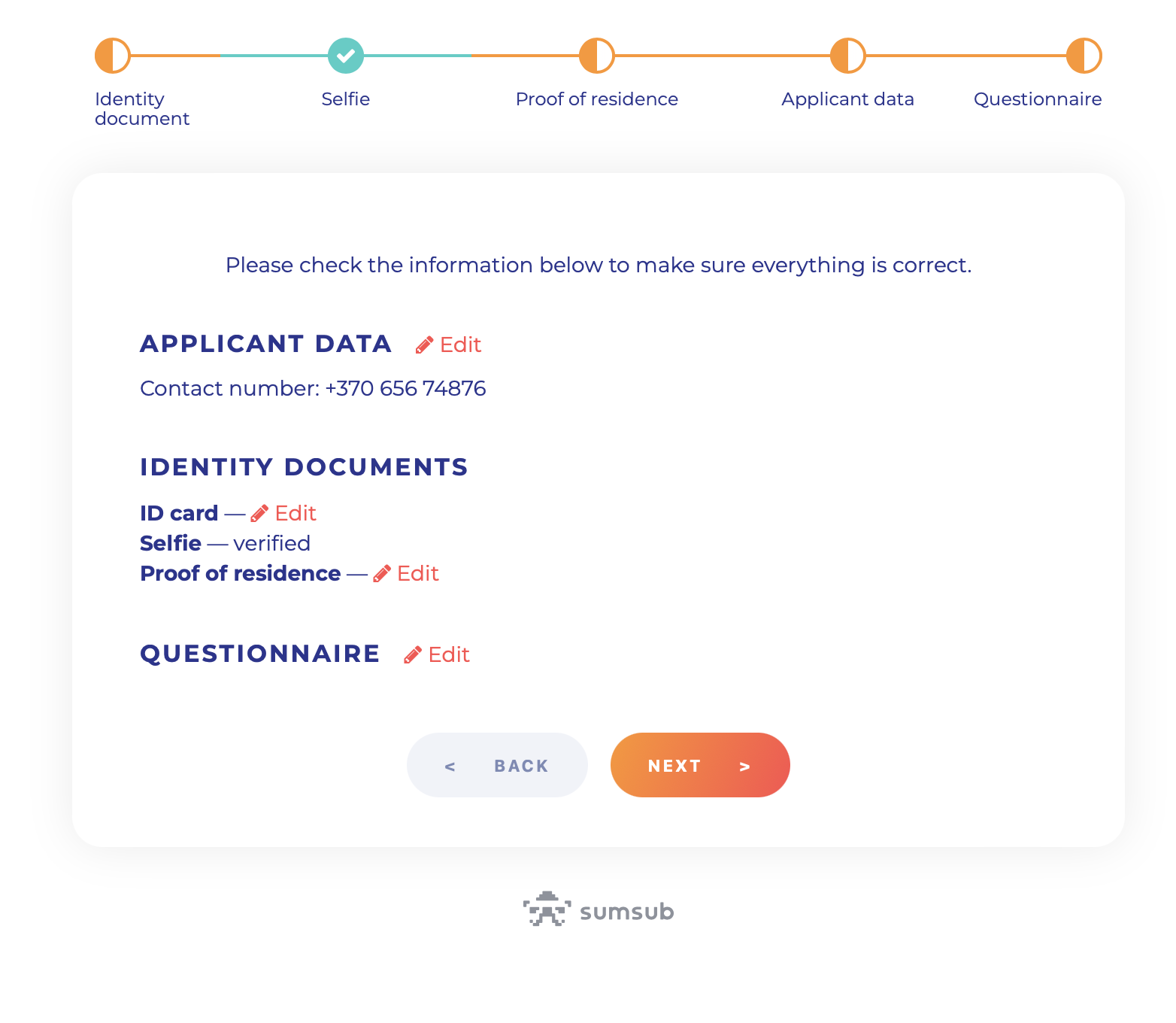 At this point, you've submitted your information and can now relax. Our team will get back to you via email as soon as we have verified your documents.
Once you receive the email notifying you that the verification process is complete, you will see the following screen: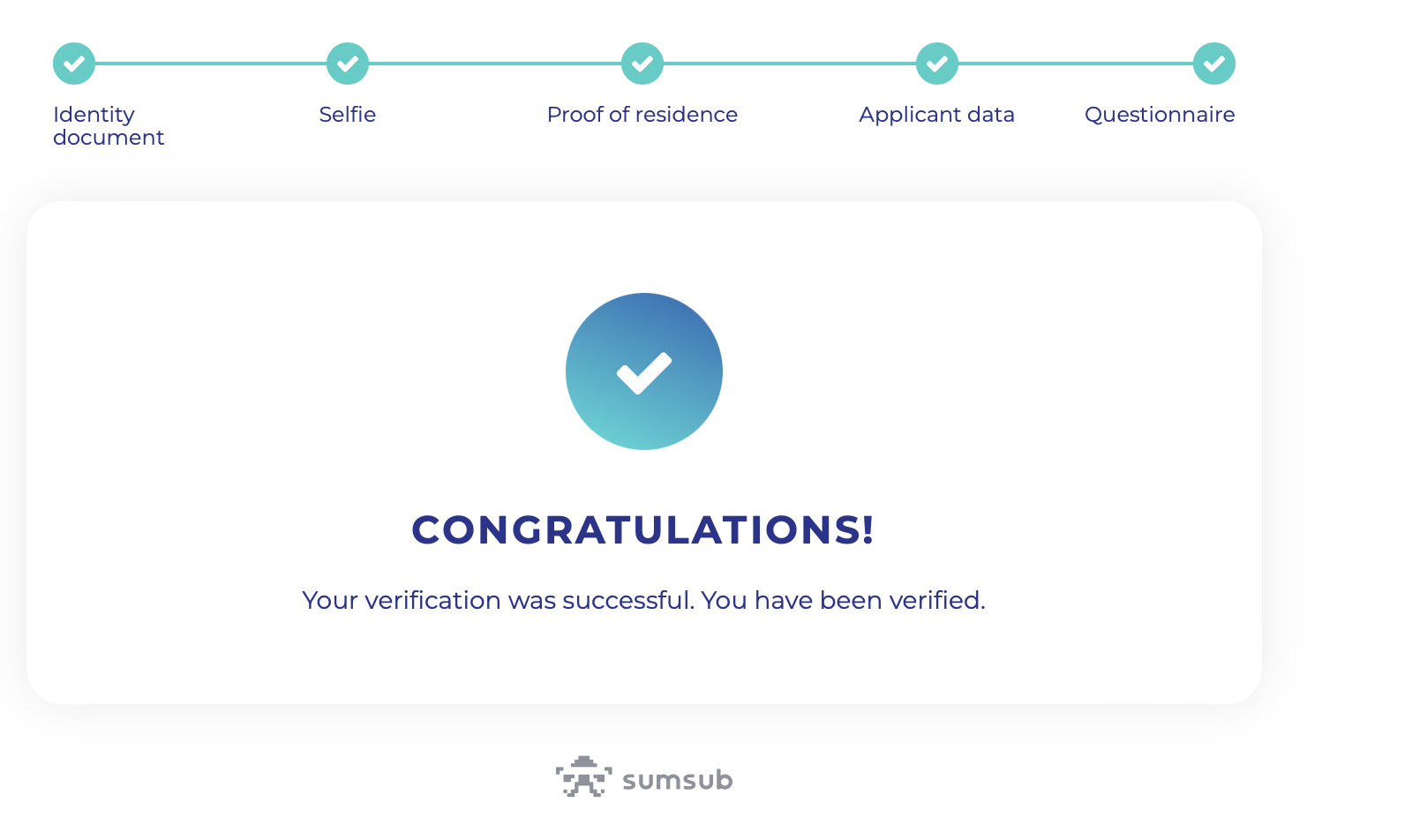 Congratulations! Now you will have full access to all features and benefits.
Resolving Identity Verification Issues
Sometimes we may encounter issues with identity verification. The most common problems include the upload of unsupported documents or poor quality of the submitted files. Whenever you encounter an issue that isn't easily resolved from your verification dashboard, please contact our customer support by following the steps below.
Step 1:
Go to https://www.coinpayments.net/supwiz and select "Login/2FA/KYC Issues" (marked below) in the Support Wizard's issue categories.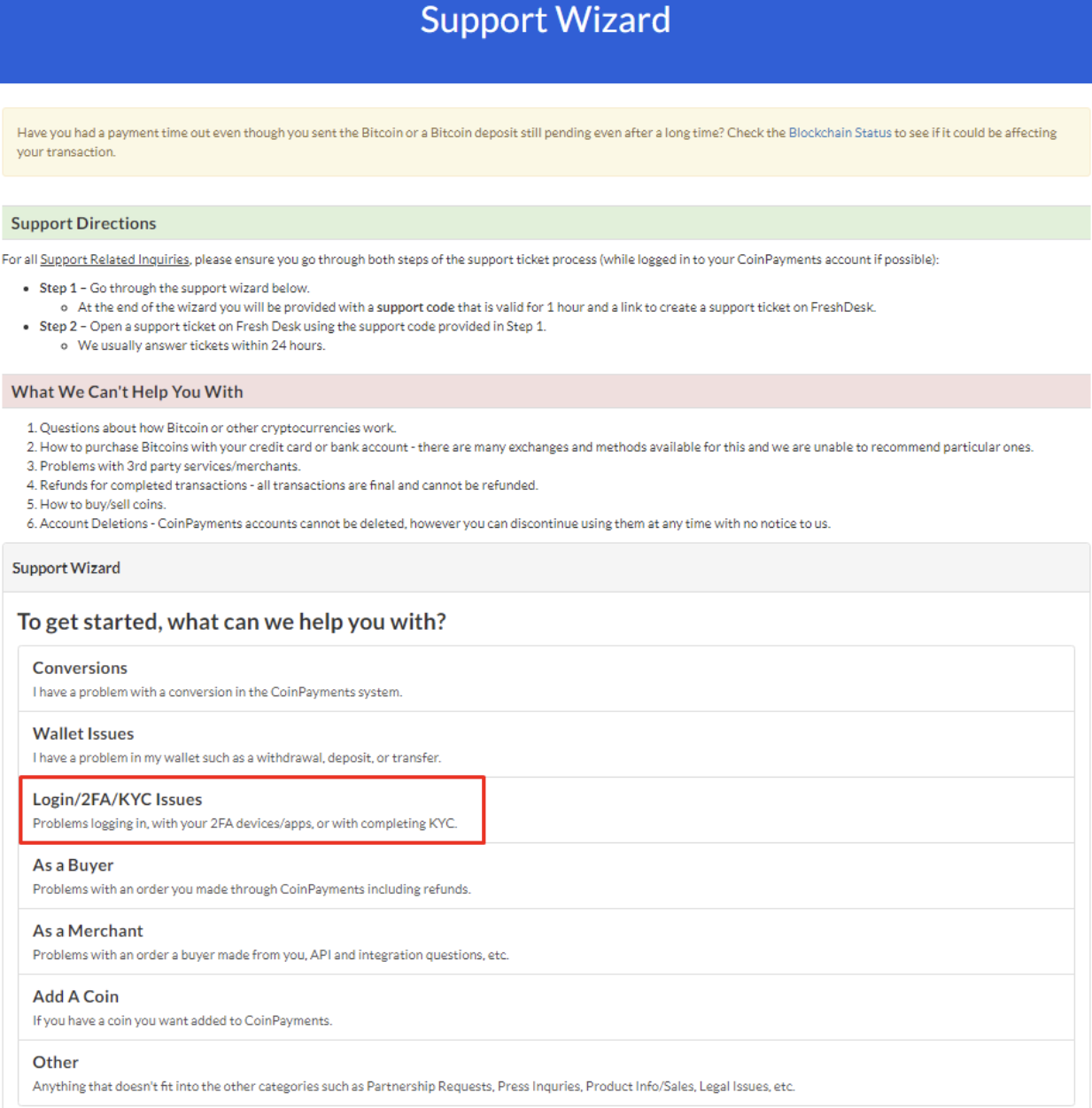 Step 2:
Click "KYC Issues" to proceed.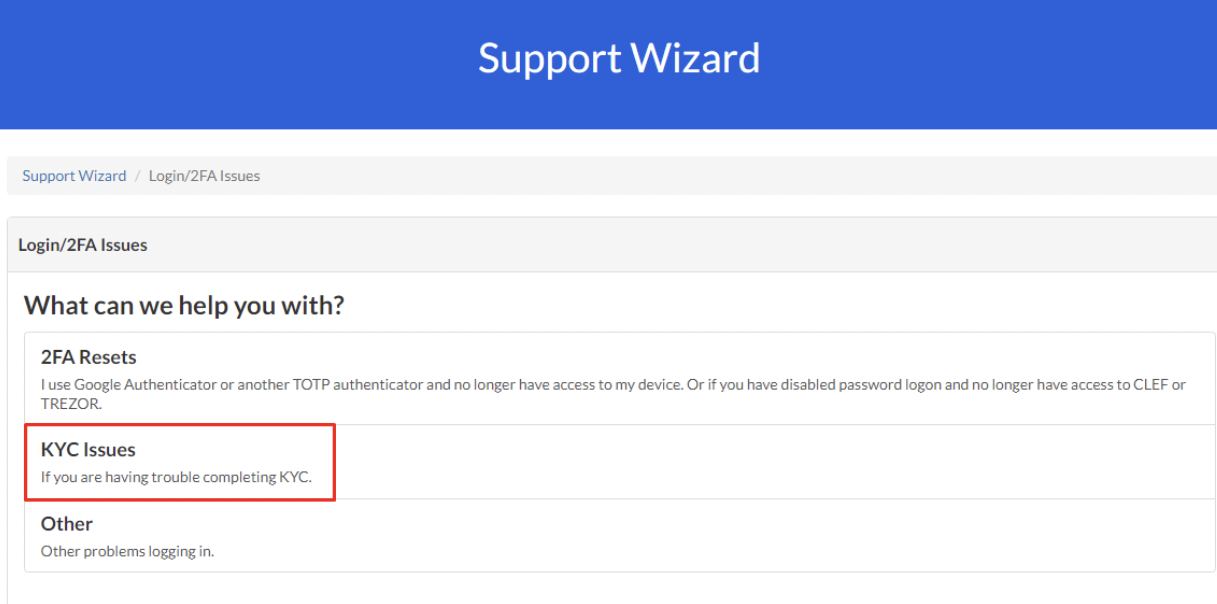 Step 3:
Confirm your agreement to the support rules by checking the box.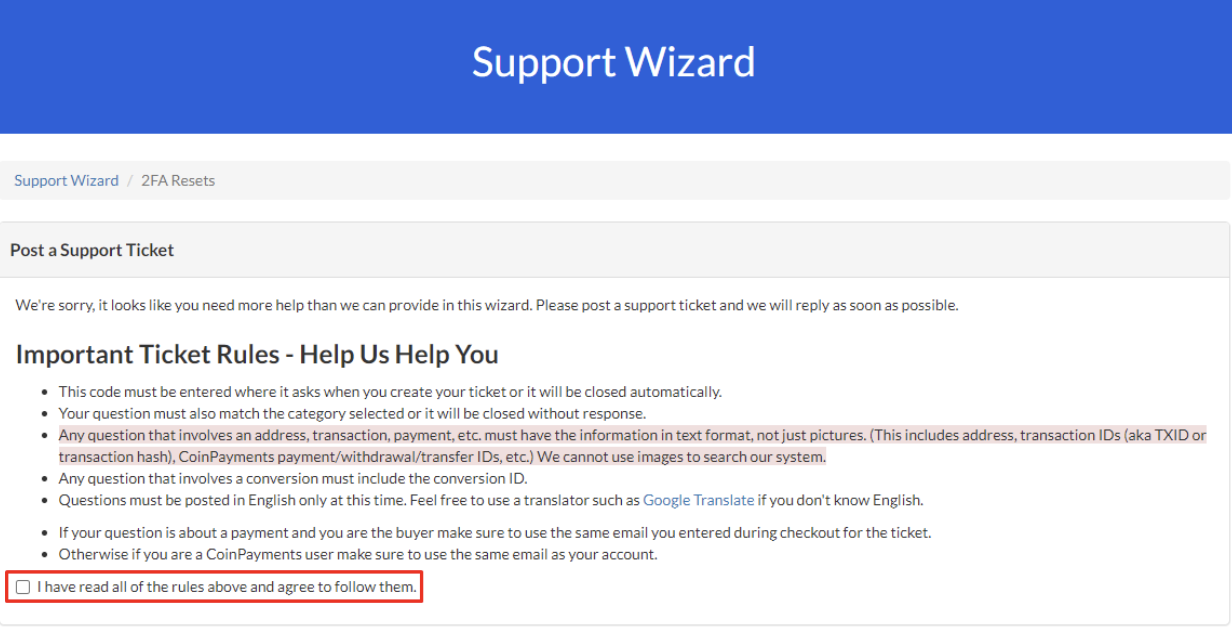 Once agreed, copy & paste your support code to save it and create a new support ticket at https://coinpay.freshdesk.com/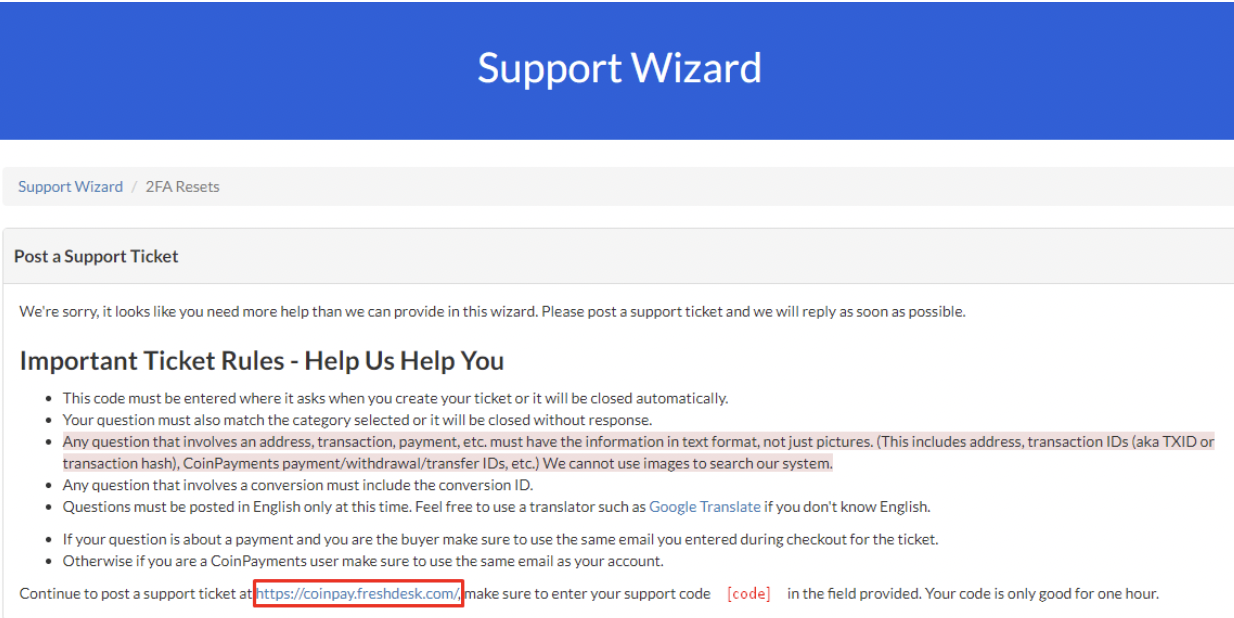 Step 4:
Fill out the support form and attach any applicable files/images as needed. Please make sure to also include the support code provided in the previous step.
Once the ticket is submitted, a customer support representative will contact you to assist with the account verification issue.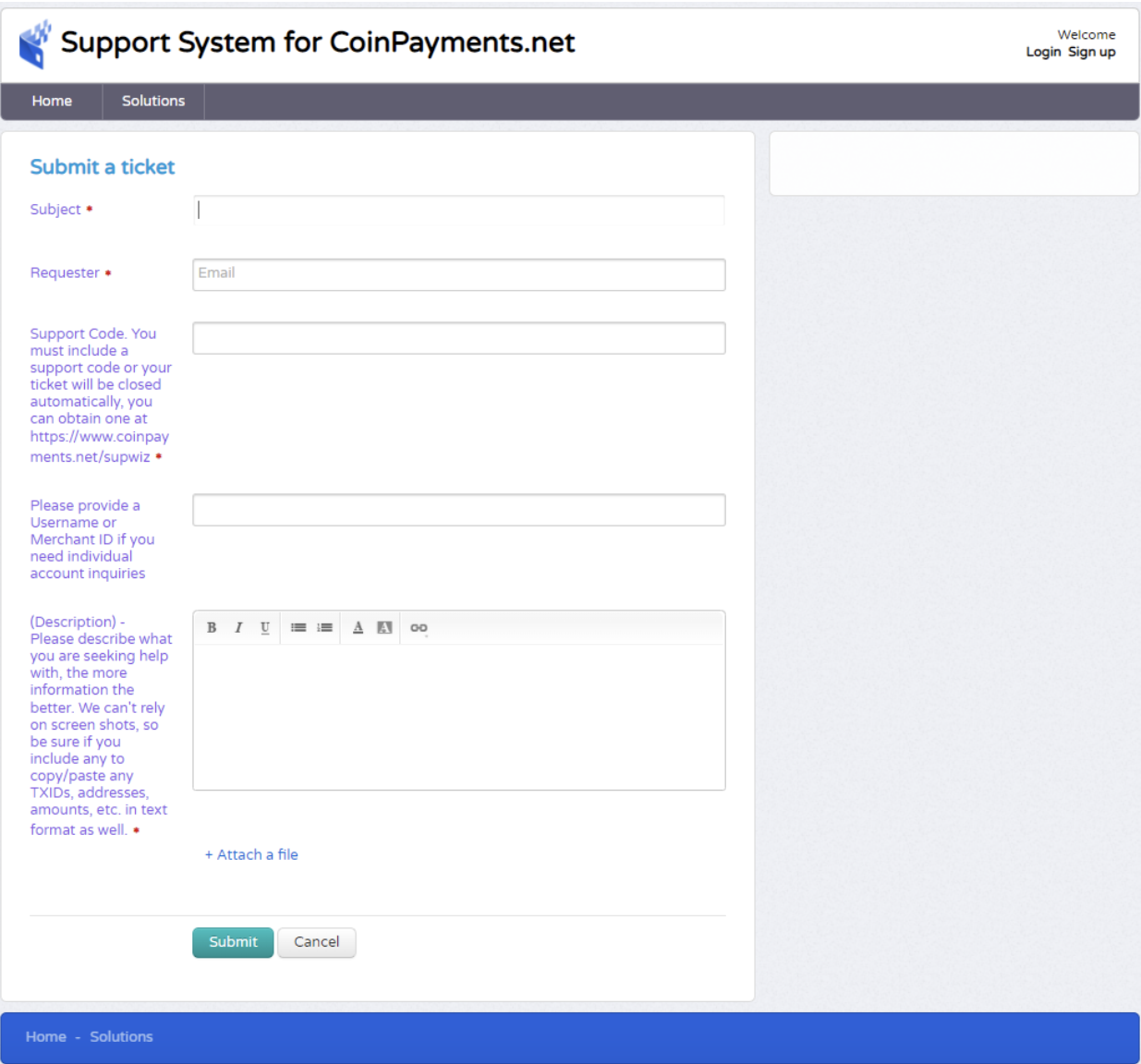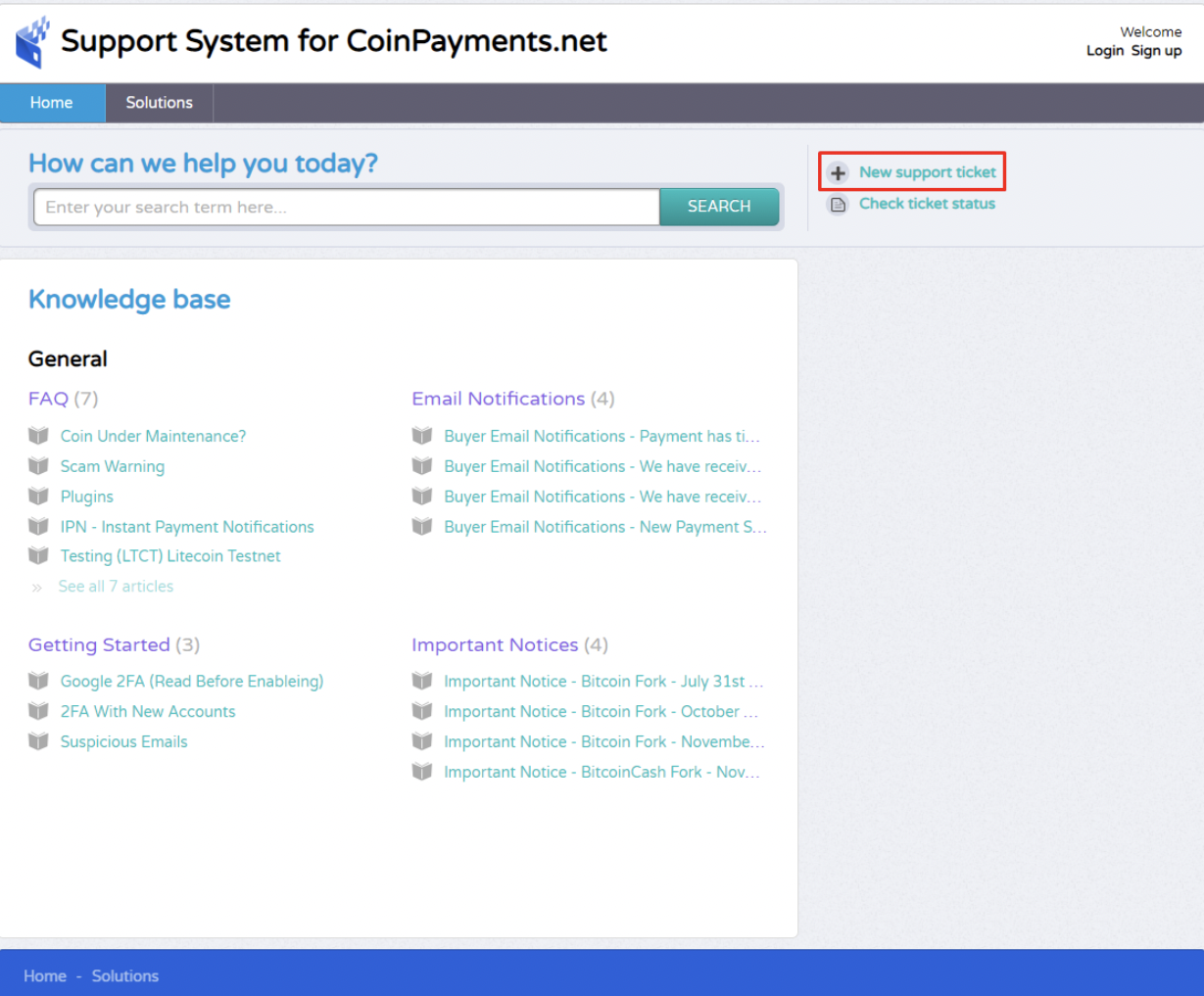 Thank you for reading. To start your KYC process, please Log into your account here: https://www.coinpayments.net/login
Alternatively, if you are encountering issues with your KYC, please visit https://www.coinpayments.net/supwiz