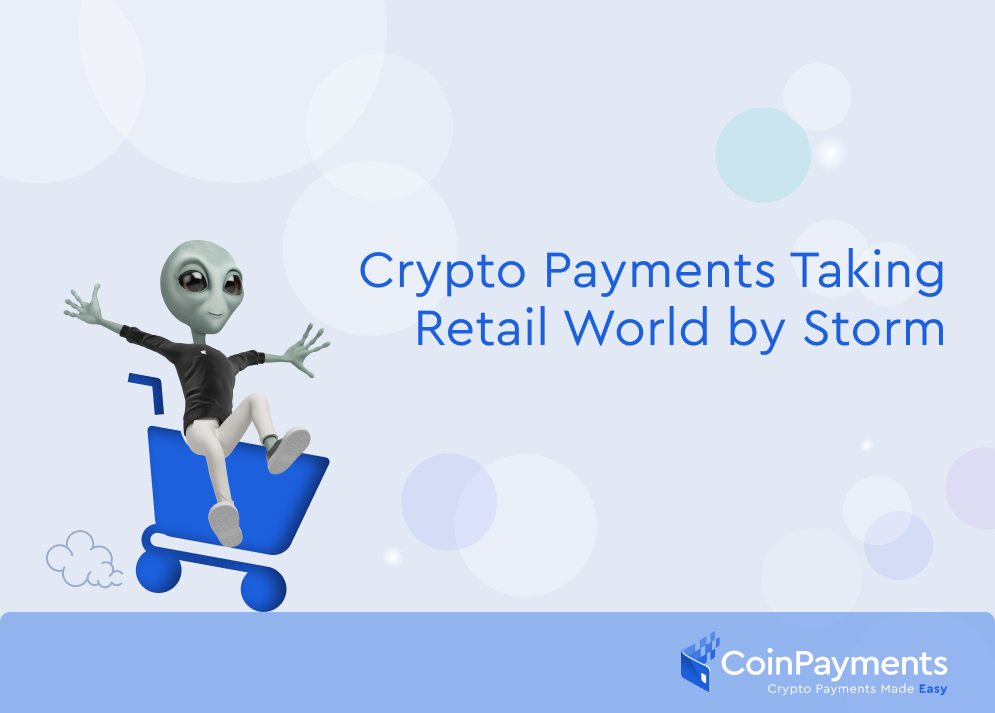 At a Glance
Retailers expect continued eCommerce growth through 2021
Crypto transaction volumes in retail sector are up 90% to $10.2M (QoQ)
Crypto transaction sizes in retail sector are up over 70% as trust in crypto solidifies
The new world of retail
It comes as no surprise that the retail sector is rebounding globally, as consumers are once again ready to spend discretionary income after the economic uncertainty of 2020. As the Deloitte 2021 retail industry outlook explains, the pandemic saw consumer behaviors and expectations shift overnight, with technological adoption escalating apace. Now, this digital acceleration is a hot topic in post-pandemic forecasts, as there remains a demand for retailers to throw out the traditional rulebook and instead, take bold action with their eCommerce approach.
"With the pandemic taking the volume of digital interactions to unprecedented levels, the majority of retailers expect a continued increase in demand for digital engagements through 2021", the report concludes.
The rise of crypto payments in retail
Looking at the eCommerce trend from the consumer perspective alone, the seismic shift in purchasing behaviors is clearly driven by individuals firmly taking their place in the driver's seat: choosing where and how to spend from the comfort of their own home. At the heart of this change, however, lies a growing desire for consumers to explore alternative payment systems that further protect their purchasing power. That's why, as our CEO Jason Butcher puts it, merchants that give consumers the power to choose how they'd like to pay are more likely to actually make a sale.
This is where the complementary growth trajectory between eCommerce and crypto payments comes into its own. The driving forces that are fuelling post-pandemic eCommerce growth are those same ones that are resulting in increased confidence in crypto payments. Consumers are relying more and more on cryptocurrencies as important payment systems for everyday purchases – buying everything from a morning coffee to cars – because they have lower fees and provide more autonomy.
The numbers bear witness to this, as crypto transaction volumes, particularly in the retail space, reached $10.2 million in the first three months of 2021, up 90% from the previous quarter. What's most noteworthy is the rise in transaction sizes, which are up 73% over the same period, according to our internal data.
So, why are consumers willing to make bigger retail purchases with crypto payments?
Trust is the key
To put it simply, it's a matter of trust.
Cryptocurrencies continue to play a dominant role in financial markets as consumers look for alternative payment systems. Adoption within the retail industry by both merchants and consumers is on the rise – a testament that cryptocurrencies are no longer viewed just as alternative investments, but more as viable mediums of exchange. As a result, people are growing more confident in using them to make larger purchases.
And this doesn't apply just to Bitcoin. While Bitcoin continues to dominate the sector, it is losing some market share as Stablecoins, Ether, and Litecoin have seen significant growth. This market diversification heralds increasing confidence across multiple cryptocurrencies in the retail context, and the growth in payments across the board tells a clear story: Stablecoin payments are up 433%, Bitcoin and Litecoin payments grew 340%, and Ether payments grew 116% since Q1-2019.
What the future holds for retail and cryptocurrencies
In the new world of retail, eCommerce goes hand-in-hand with the digital payments revolution.
As consumers look for ways to better control their cash, they are uncovering new payment vehicles available to them. With cryptocurrencies gaining mainstream credibility, access and adoption are increasing, allowing consumers to tap into the flexibility and transparency offered by crypto payments.
This explains why consumers are increasingly confident to purchase higher-value goods with crypto — a growing trend we don't see losing steam any time soon.

Ready to explore cryptocurrencies? Open your free account with the world's most trusted crypto payments partner here.