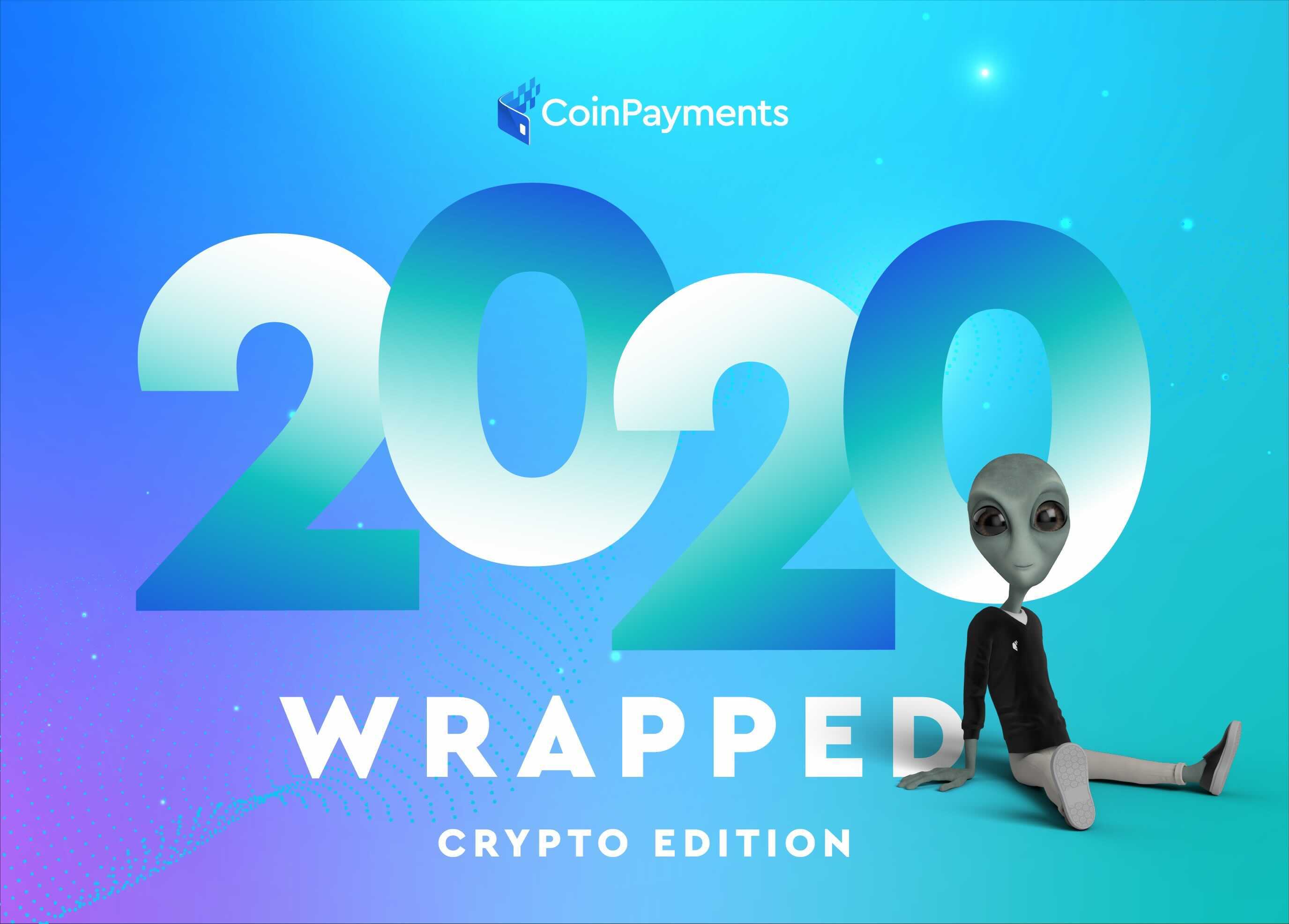 It's safe to say that in 2020, the world truly pushed the boundaries of what we thought was set in stone. In a year characterized by hardship and loss, we found solace in the future that lies ahead.
---
2020 brought progress and innovation that might have remained dormant without any real sense of urgency to inspire action. Society became increasingly digital, as we worked, shopped, and lived through the web. In particular, the world of blockchain experienced a revival of interest, with cryptocurrencies like Bitcoin reaching record-high prices.
Gone are the days where cryptocurrencies are regarded as momentary fads or bubbles. The pandemic stepped on the gas of the cryptocurrency revolution, making the world much more prepared for a blockchain-based financial system in 2021. In this blog, we're looking back at the major events that defined the crypto space this year.
Governments Tried to Catch Up
The People's Bank of China is now set to be the first major central bank to introduce its own sovereign digital currency, the digital yuan. But while China is leading the digital currency race, central banks around the world have been exploring the feasibility of implementing their own digital currencies, with the European Central Bank publishing a report on a digital euro in October.
"Our role is to secure trust in money. This means making sure the euro is fit for the digital age," the ECB report stated. However, it's important to note that cryptocurrencies were born partly to address issues of trust in financial institutions. Central bank digital currencies function differently from crypto assets, as they correspond to central networks (financial governments), meaning they are not nearly as decentralized or private as modern cryptocurrencies.
The U.S. also appears to be entering the race, with the Congress Financial Services Committee holding a hearing about the creation of a "digital dollar" back in June. Earlier this year, a U.S. congressman from Arizona introduced the Cryptocurrency Act of 2020 in the House of Representatives, a bill that could provide regulatory clarity by distinguishing the different forms of crypto-commodities.
Old Habits Die Hard
Institutional investors everywhere felt the FOMO intensify as "cryptocurrency" became a buzzword synonymous with the future of finance. The world of digital assets is now being embraced by Wall Street.
JP Morgan Chase is the first U.S. bank to launch its own proprietary digital currency, the JPM Coin, which became available for commercial use this year. The progressive shift in sentiment on Wall Street is also apparent with billionaire investors like Ray Dalio, who were once firmly anti-crypto, seemingly warming up to these digital assets.
Legendary investor Paul Tudor Jones announced that he allocated almost 2% of his wealth in shares of Bitcoin, similar to Stanley Druckenmiller and Bill Miller, who also recently joined the crypto-advocate community.
Crypto Shined Under the Spotlight
The world of blockchain appeared to be blasted into the mainstream this year as more public figures and celebrities became increasingly vocal about their advocacy of cryptocurrencies. According to Google Trends, the last time the term 'bitcoin' was this popular was during the 2017 bull run.
Edward Snowden, the former NSA contractor that pulled the veil on government programs collecting private civilian data, gave Bitcoin a shoutout on his Twitter platform this December:
A few days later, Elon Musk, CEO of SpaceX and Tesla, echoed a similar statement, tweeting "One word: Doge," a move that sent Dogecoin shares up by 20%.
The tech maverick is no stranger to the crypto space, making headlines last year when he stated that paper money was turning obsolete in favor of cryptocurrencies and the flexibility they can afford. When Maisie Williams, former star of HBO's Game of Thrones, took to Twitter to ask her followers if she should go long on Bitcoin, Musk chimed in to offer some commentary.
Lest we forget, Twitter was also the site of a bitcoin scam this year, one that targeted 130 high-profile accounts to elicit bitcoin donations to a specific cryptocurrency wallet. Some of the hacked accounts belonged to prolific figures like Bill Gates and former president Barack Obama, as well as companies like Apple and Uber, a scheme that saw 12 BTC (equivalent to over $110,000 at the time) transferred to the associated Bitcoin address. The platform was quick to act to up internal security efforts, and three people were charged by the federal government in response.
Also this year, a group of celebrities including David Hasselhoff, Charlie Sheen, and even Carole Baskin, collaborated to create a video cameo wishing Bitcoin a happy 12th birthday, where Hasselhoff claimed to be the real Satoshi Nakamoto.
CoinPayments Leveled Up, Too
At CoinPayments, we recognized early on that 2020 would signify a turning point for cryptocurrency adoption, and we worked hard to upgrade our services to ensure the needs of our growing community were best addressed.
In 2020, we launched integrations with 25 new coins, enabling our diverse community of investors to transact with the crypto of their choice. This was also the year CoinPayments received a makeover, with a rebranding initiative that redesigned the CoinPayments homepage.
Also, this was the year we welcomed our Chief Alien Officer, Charlie Payments, who landed on earth to help us reach new heights when it comes to payments.
2020 was a year that seemed to amplify both the highs and the lows, but above all, it was a testament to the adaptive nature of the global community and the potential of emerging technologies to simplify our day-to-day lives, especially in times of crisis. As we ring in the New Year, we are reminded of all the progress that has been accomplished in 2020, and excited about what the upcoming year could entail.